About Behavioral Neuroscience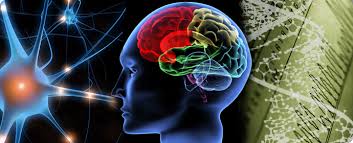 Program History
Our Program originated when a group of clinicians and researchers in neurology, psychology, linguistics, audiology and speech pathology began to collaborate on topics of common concern. Each team member was a world leader in neurobehavioral research aimed at broadening understanding of brain-behavior relations and translating basic research in cognitive neuroscience to clinical applications. 
In 1965, the research group obtained NIH funding for a Program Project grant to formally establish the Aphasia Research Center at the Boston VA Hospital in Jamaica Plain, MA, now the Veterans Administration Boston Healthcare System. Since the 1970s, topics of special focus have expanded beyond language deficits to include many other cognitive and neurobehavioral disorders ranging from memory, executive function and neuropsychiatric disorders to cognitive changes of normal aging.
Today, students, faculty and researchers affiliated with the Behavioral Neuroscience program continue to research clinical conditions associated with these disorders, including Alzheimer's disease, traumatic brain injury, stroke, alcoholism, PTSD and Gulf War Illness.  Since its inception, VA research activities have attracted students from both the United States and abroad, indicating a need to establish a PhD Program in Behavioral Neuroscience. 
In 1985, under the direction of Drs. Martin L. Albert, Marlene Oscar Berman, Harold Goodglass, and Edith Kaplan, the PhD Behavioral Neuroscience program was formalized and approved by Boston University. As the first interdisciplinary degree-granting program at Boston University School of Medicine, the Behavioral Neuroscience program has since produced an entire generation of productive and respected behavioral neuroscientists.  
Program Overview
PhD degree candidates must complete:
the equivalent of a minimum of sixteen semester courses (64 credits) at the graduate level (candidates with a Master's degree are required to complete the equivalent of eight graduate courses for a total 32 credits)
Students will also complete laboratory rotations during their first year and affiliate with a specific faculty member and his/her research lab, who then serves as the student's primary research adviser
Upon nearing completion of coursework, candidates must pass a written and oral qualifying exam demonstrating proficiency in basic principles and methods of human experimental neuropsychology, completed no later than a student's third year
Students develop a dissertation proposal, clearly outlining the nature of the research prior to undertaking dissertation research
Dissertation research involves collecting, processing and analyzing original data, documenting the student's creative scholarship and ability to design, conduct and report on independent research (the completed dissertation will approximate 2-3 research papers meeting current standards of publication in refereed journals)
Students must present an oral defense of the dissertation to the Behavioral Neuroscience Doctoral Committee in accordance with the rules of the Division of Graduate Medical Sciences
Admissions
Any holder of a baccalaureate degree from a recognized college or university, or with equivalent or higher education, may apply for admission to the Division of Graduate Medical Sciences. 
Entering students are expected to have completed requirements for admission to the Division of Graduate Medical Sciences and the required coursework.
GREs are not required.
International applicants are required to submit results from the Test of English as a Foreign Language (TOEFL) or IELTS if English is not the applicant's native language. When ready to apply, please begin your GMS application here.
Learn more about applying to the Behavioral Neuroscience Program.
Contact Us
Carole Palumbo, PhD, Director
Behavioral Neuroscience PhD Program
Boston University School of Medicine
72 East Concord, R-1017
Boston, MA 02118
cpalumbo@bu.edu