Theresa A. Davies, PhD
Assistant Dean, Master's Programs
Director, MS in Oral Health Sciences Program
Assistant Professor of Medical Sciences & Education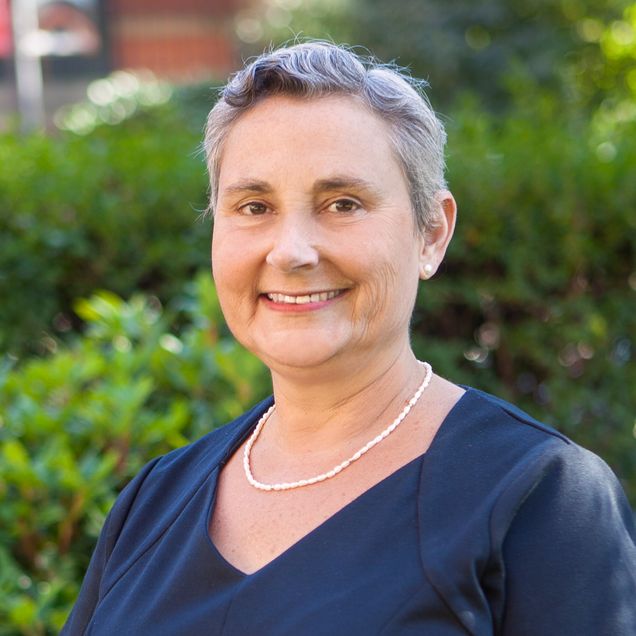 Theresa A. Davies, PhD
617-358-9546
Dr. Davies began her tenure at BUSM in the Department of Biochemistry over 35 years ago. After receiving her PhD,  she was very active in the Department and went on to do research in the field of Alzheimer's disease investigating the role of platelets and the blood brain barrier in amyloid deposition. More recently she has served as Assistant Director of the MA in Medical Sciences program, and now Director of the MS in Oral Health Sciences program.  In 2018, Dr. Davies assumed a new role in Graduate Medical Sciences, the graduate arm of the medical school first as Assistant Dean for Graduate Affairs  and more recently expanding her role to include oversight of all Master's programs.  She oversees Marketing & Recruitment, and Student Affairs along with directing the MS in Oral Health Sciences program.  
Room L-317.
Recently she developed a Evidence Based Medicine Mobile App in collaboration with the Department of Family Medicine at BUSM and the Alumni Medical Library. (Read more about the curricular innovations at BUSM Office of Academic Affairs) or in the published paper.   
Additionally, she recently published the success of the OHS pipeline program as she works to increase the diversity of dental school applicants from under-represented groups.
She has been teaching in the Biochemistry course MD512/OH751 Dental Biochemistry  for more than 20 years,  is Co-Course Manager for GMS MS 640, Introduction to Biomedical Information, and recently expanded the curriculum for the OHS program with new courses  in Evidence Based Dentistry,  Infectious Diseases: Pathogens & Clinical Manifestations and Fundamentals of Head and Neck Anatomy. Dr. Davies loves working with students, whether she's teaching, mentoring or providing thesis help. She will be the first to tell you that the best part of her job is when a student attains one of their goals – in particular gaining acceptance to medical or dental school. Dr. Davies enjoys camping, reading, country music, Boston sports and the beach. See BU Profiles.