Sarah Rowan
Public Relations Associate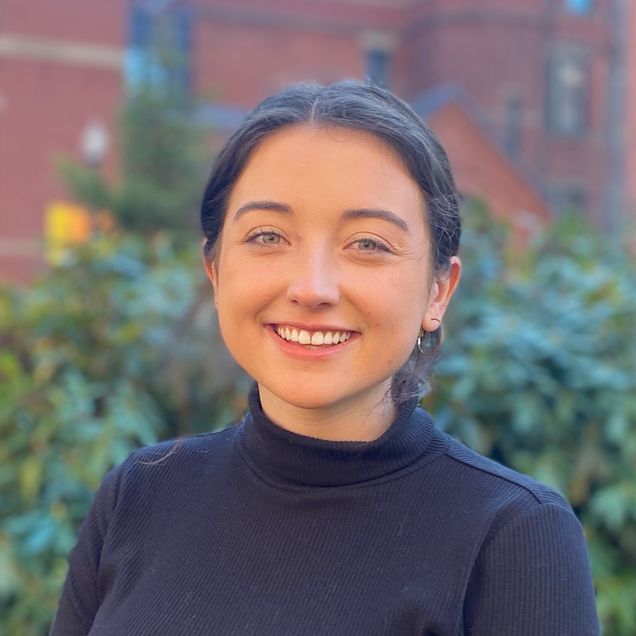 srowan@bu.edu | Room L317-O
(617) 358-9517
Sarah Rowan relocated from Baltimore, MD, to join the Boston University Graduate Medical Sciences team in April 2022. She is also an MPH candidate at BU School of Public Health.
Sarah earned a Bachelor of Arts in Foreign Languages with a minor in Political Science from Towson University in 2019. Since then, she has taken on a variety of roles as a high school Spanish teacher, a law firm marketing consultant, and most recently, an editor at a financial publishing organization. Sarah is excited to work alongside GMS faculty, staff, and students in supporting program engagement with website, newsletter, and social media content.
Outside of work, you'll probably find Sarah exploring neighborhood coffee shops, visiting parks and museums, or venturing outdoors for a weekend hike. She also loves to cook, catch up with her friends and family from home, and spend time with her cat, Arlo. A lifelong Red Sox fan, Sarah can't wait to catch some home games during the baseball season – especially when the Orioles are in town.