From the Brink: Updating the Science of Bloodstain Analysis and Forensics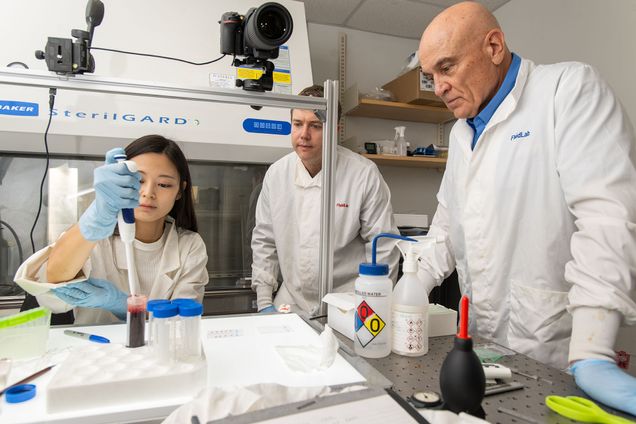 A recent Deep Dive video from The Brink featured Kenneth Martin, MS, a clinical instructor in the Graduate Medical Sciences MS in Biomedical Forensic Sciences Program. The video discusses current work at the BU Fluid Lab, where James Bird, PhD, an ENG associate professor of mechanical engineering, is working to study the complex interactions of human blood on different surfaces.
See the full video and article here.