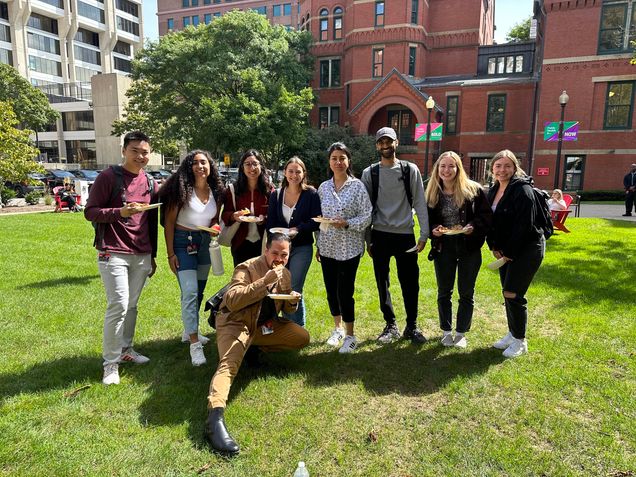 The Community Catalyst Center marked the beginning of the fall semester with "Gear-Up Week," hosted from Sept. 11 to 15.
Throughout the week, five different events gave students the opportunity to build their on-campus community, pick up some C3 swag and food and learn tips and tricks to succeed academically and personally during their time at GMS.
Learn more about the week's events below:
Sip N' Study Raffle
Students had the chance to win a Barnes & Noble gift card or a Peet's Coffee gift card on the first day of Gear-Up Week.
Throughout the morning and into the early afternoon, students stopped by L-306 (the C3 suite) to enter their names for the raffle drawing. They also learned more about our C3 Peer Mentors, six affinity groups and upcoming C3 group meetings.
The C3 team picked 14 lucky winners. Four students won a $50 Barnes & Noble gift card, while 10 students won $10 Peet's gift card. Congratulations to all of our winners!
Explore the South End Walking Tours
Tuesday, Sept. 12, brought students out into our historic South End neighborhood.
Several C3 Peer Mentors led hour-long South End walking tours, offered at noon and 4 p.m.
The tours covered South End restaurants, cafes, historic sights, parks and more!
Swag and a Snack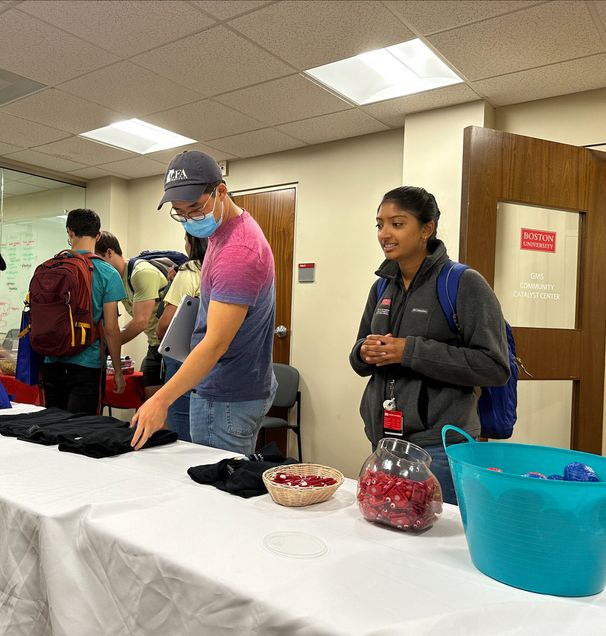 On Wednesday, Sept. 13, students stopped by the C3 Suite to pick up brand-new, C3-themed swag.
Students could choose from a variety of options, like pens, stress "brains," laptop camera covers, T-shirts and tote bags. Light snacks were provided for the event.
As always, the swag was a massive hit!
Thriving, Not Just Surviving, in Graduate School: A Real-World Guide to Effective Studying
On Thursday, Sept. 14, students joined C3 for an academic enrichment seminar hosted by Aaron Young, PhD.
Young is a C3 gGLOBAL and gFIRST mentor, a faculty member in the Department of Pharmacology, Physiology and Biophysics and Assistant Director of the Master's in Oral Health Sciences Program.
Young's hour-long, interactive seminar shared insight into how students can best enhance their study skills during graduate school.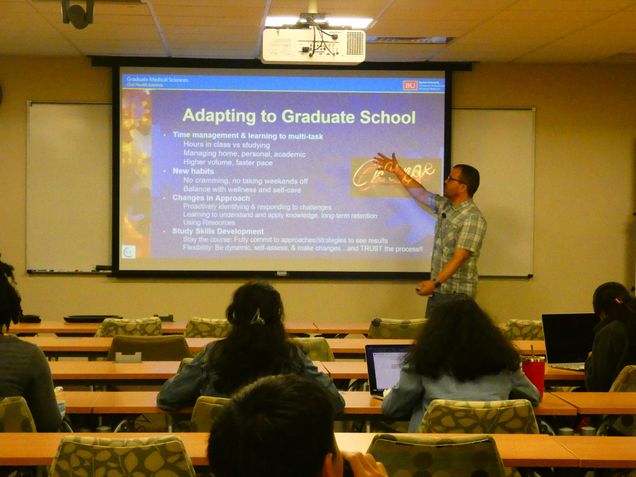 He emphasized the importance of understanding one's individual learning style in order to choose the study method that works best. He included details on how to organize a busy graduate school schedule that includes time for studying, taking classes, socializing and personal wellbeing. The event included lunch!
If you missed this seminar, please reach out to c3center@bu.edu for access to the event recording.
Fall Kick-off Pizza Party
The last day of Gear-Up Week brought students to Talbot Green for a bite to eat and some time to unwind after a week of classes.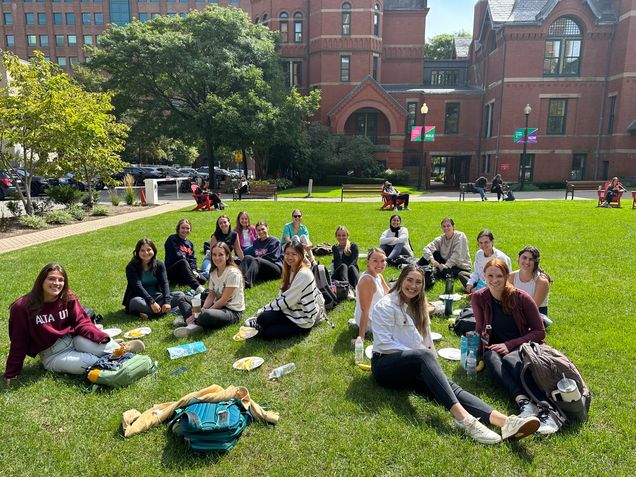 Students chose from several types of pizza, played lawn games, listened to music and enjoyed the sun with friends and classmates.
Check out a full calendar of C3 and GMS events here. Make sure you mark your calendars for our upcoming Affinity Group meetings (find more information here), and stay tuned for information on even more fall semester programming.