MD/PhD Spotlight: Shen Ning '24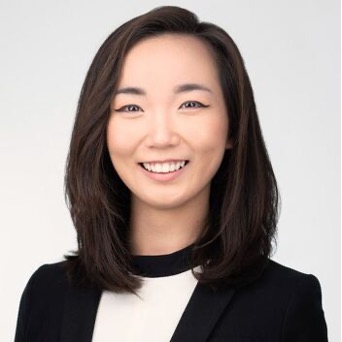 Shen Ning is an MD/PhD student in her third year of medical school at Boston University Chobanian & Avedisian School of Medicine. She completed her Graduate Medical Sciences PhD training in the Graduate Program for Neuroscience, where she conducted her research at the Genetics and Aging Research Unit at Massachusetts General Hospital. Shen is the co-founder and CEO of INIA Biosciences, an award-winning startup, developing the next-generation smart wearable ultrasound device to reduce inflammation and treat autoimmune and chronic inflammatory disease. 
---
Tell me a little bit about your journey at Boston University.
I'm a current MD/PhD student currently in my third year of medical school. I transitioned from the Graduate Program for Neuroscience for my PhD just last year and am now completing my MD training. The Graduate Program for Neuroscience was a truly amazing environment to develop my scientific acumen as well as my leadership skills.
I feel that the MD experience is more tailored towards guiding students through the process, whereas during the PhD, we were given a lot more independence to explore different things, and of course, pursue your PhD project. My PhD, conducted outside of BU at Massachusetts General Hospital at the Genetics and Aging Research Unit under the guidance of Drs. Rudolph Tanzi, PhD and Doo Yeon Kim, PhD, focused on applying nanotechnology and neurostimulation for drug delivery in the brain and to enhance current Alzheimer's therapeutics.
What was your educational path up to starting at BU?
I was born in China and raised in Northern California around the Bay Area and Sacramento. I completed my undergrad at Cornell, where I studied Biology & Society and spent a year abroad at Oxford University studying Human Sciences. That was where I discovered my love for neuroscience. This newfound passion led me to BU to pursue my MD-PhD in neuroscience.
I truly value diverse experiences and hence completed two abroad exchanges. During undergrad, I went to Oxford University and had the opportunity to pursue research in Experimental Psychology with two renowned professors in cognitive science. During my PhD, I pursued a Fulbright Fellowship at ETH Zurich in Switzerland to further expand my research horizons. I worked at the Multi-Scale Robotics Lab to develop a novel, a multifunctional micro robot for biomedical applications. Both of these abroad experiences have been pivotal for my personal and academic growth. I am grateful to both Cornell and Boston University for supporting these pursuits.
Can you talk a bit more about the research you did in your Fulbright at ETH Zurich?
The research is initially really targeted towards Alzheimer's disease and amyloid degradation, but also has various other applications. What's exciting about it is that it's not just a microrobot, but also multifunctional, so it can actually be triggered using ultrasound to release a certain type of nanoparticle that then can be used to degrade proteins that are harmful for the body.
It's also magnetically sensitive, so it can actually be guided through the vasculature via a magnetic system. The Multi-Scale Robotics Lab specializes in magnetic guidance technologies to guide robots noninvasively through the vasculature. I thought this would be an amazing technology that has the potential to significantly impact patient care in the future. Further, it is directly related to my area of interest in medicine, interventional radiology, which performs image-guided minimally invasive procedures.
What is the bridge between your MD/PhD and the entrepreneurship you've done? What drew you to wanting to do more of that work?
I have always known I wanted to do translational work and translate research from the lab to the clinic. During my PhD, I realized that much of the work I have been pursuing was largely theoretical and difficult to apply to patients. Therefore, I wanted to learn more about how to translate science to patients, so I started learning about entrepreneurship. I began with taking a few courses just to get my feet wet.  I completed the mini-MBA program through the Harvard Biotech Club and took a course from RA Capital.
Driven by the goal of translating research from the bench to the bedside, this interest led me to participate in several entrepreneurship programs and competitions. My team at the Merck Innovation Cup, composed of hand-picked innovators from all over the globe, pitched one of the winning ideas and is now being incorporated into Merck's Innovation Center project pipeline. As a team, we loved working together, we loved innovating, and we loved that we could actually make something happen and help patients in the future. So, we continued working together after the cup and hence INIA Biosciences was born.
Tell me a bit more about what led you to start INIA Biosciences.
INIA Biosciences is developing the next-generation smart wearable ultrasound device to reduce inflammation and treat autoimmune and chronic inflammatory disease. We are pioneering a new frontier and using a new modality that is non-pharmacological.  The device has very minimal side effects compared to existing small molecules, biologics, and immunosuppressant drugs currently being used for disease treatment. As we dug in this field of bioelectronic medicine further, we saw a huge need in this space and the immense potential of such a technology to change patients' quality of life.
Tell me a bit more about BU MInT.
After coming back to BU from the Innovation Cup, I was looking for such a program here at BU.  I found that there were very few programs that focused on helping student entrepreneurs translate their science to patients on the BU campus. The closest I could find was the BUild Lab, which has a rich history of supporting BU entrepreneurs, but they lacked the expertise in biomedical sciences. Hence, I started working with the BU Director of Faculty Entrepreneurship, Rana Gupta, as well as the former BUild Lab Managing Director, Li Liang, to formulate a new program at BU. They helped me develop MInT (Medical Innovation and Technology), a new program which spans across all departments and both campuses to bring students with different expertise together to innovate as a team.
That was the program I developed alongside several other PhD students across various departments who were absolutely instrumental to the success of the program. The MInT founding team was led by Graduate Medical Sciences PhD student Elissa Everton (Molecular & Translational Medicine '23), as well as Charles River Campus students Bibek Thapa (GRS, Molecular Biology, Cell Biology and Biology), Robbie Sabatelle (ENG, Biomedical Engineering), Emma Bortz (ENG, Biomedcal Engineering), Ziyi Xu (GRS, Chemistry '22), Rebecca Thomas (GST, Health Sector Management '22), Leslie Leung (ENG, Mechanical Engineering) and Belle Ye (ENG, Biomedical Engineering).
Through the program, we created small cohort teams, and we brought them through a carefully curated program over six months prior to the final pitch. They were tasked to research their idea, go out and talk to customers and understand their idea, and pitch to an industry judging panel.  The program was sponsored by the BUild lab, Office of Technology Development, Questrom School of Business, Department of Medicine, College of Engineering, and Department of Chemistry. It was amazing to see how different departments and programs across BU came together to support student ideas. I love that BU has that kind of culture to support students and their innovative thoughts.
After the first year of MInT, it was absorbed into the Nucleate program, a non-profit organization consisting of thousands of graduate students nationally, and now internationally, designed to support student biomedical entrepreneurs, founded and led by graduate students. The students that were working with me in creating MInT are now national leaders with Nucleate. During my year in Switzerland, I helped to spearhead the international expansion for Nucleate. We created several chapters in the UK and a Swiss chapter. It was an incredible opportunity for me to explore entrepreneurship in a completely different country and try to apply my learnings from developing entrepreneurs and innovation programs in an international setting.
Let's dive into INIA a bit more. What are you working on?
INIA Biosciences is transforming the fight against chronic inflammatory and autoimmune diseases. Traditional therapies for psoriasis fail too often, while over 50% of eligible patients avoid drugs and biologics due to harsh side effects. INIA's innovative and patent-pending technology delivers a 5-min at-home ultrasound device that offers a safer alternative with personalized, adjustable treatment, before drugs are even necessary. I think that's a very, very exciting concept and approach. We are creating the next frontier in medicine, which I believe lies outside of traditional drugs and biologics. Bioelectronic medicine is the future.
We were focused on psoriasis as our first indication, but you can imagine it can be applied to various other autoimmune and chronic inflammatory disorders; even beyond that, cancer therapeutics, surgical innovations, surgical indications. The parameters are set by your physician. All this data can then eventually be sent over to your physician via our cloud platform. Remote monitoring and real-time treatment adjustments can be achieved with INIA's device.  You can also tailor the amount of time or frequency within our wearable device.
Tell me about some of the work you've done so far and some of the awards you've won.
We've made quite a lot of progress. We started off just pitching to get a lot of feedback on our idea. We began with organ rejection as our first indication, and through the feedback we received through various programs, we pivoted to psoriasis. We are the 100k winner of the ASUio competition and were a finalist at the RICE business plan competition, Mass Challenge, Imagine IF (Innovation Forum, Oxford), the Buildlab, Antler, the Sandbox, Oxford Inspires, Nucleate and many more.
In terms of our progress, we have completed our initial prototype, filed a Patient Cooperation Treaty patent application to secure the wearable design of the ultrasound as well as a provisional patent for method of use, and are ready for funding deployment to fund our in vitro and in-human clinical study, which we have designed with the guidance of our academic and clinical KOLs. We have compiled a strong team of five and identified additional potential employees for the technical and scientific expertise. We have interviewed more than 150 stakeholders at this point and have established academic and industry partners to carry out our next steps.
I also wanted to mention that we are an all-female, international co-founding team. My co-founder Dr. Dragana Savicis is currently working on INIA full-time. She was a postdoc at Oxford University and has experience bringing a medical device through the FDA regulation during her work at Yale and UCSF.
What's next for INIA? Are you planning on raising any time soon?
We currently are working with partners to establish the data needed for our next step, which is fundraising pre-seed money of $1.5 million. The $1.5 million is going to fund the human data necessary prior to clinical trials. We are always looking to expand our team with new talent. We love to work with students who are interested in entrepreneurship and learning how to get a startup off the ground.
What's next for you? Do you see yourself staying in entrepreneurship?
Absolutely. I think once you catch the entrepreneurship bug, it stays around for a long time. Whatever I end up doing, I'll always be innovating and applying the mindset of an entrepreneur to my pursuits. Right now, I think I'm trying to figure out how to sustain INIA while pursuing medicine. I'm interested in interventional radiology as my medical specialty. IR is a field that uses image-guided, minimally invasive approaches to treat disease.
A lot of the time I feel like there's a lot of overlap between what I would do in medicine, interventional radiology, and what we're trying to do in INIA. That is, simply offering a new way to impact patient's outcomes without having to undergo surgery or take drugs that  come with detrimental side effects.
How do you think your work in med-tech and entrepreneurship complements your skills and aspirations as a physician?
As a physician, you're always thinking about ways to improve patients' quality of life, and that's exactly what we're doing at INIA. With IR specifically, it's a field that was born out of innovation. That's something that really drew me to this particular field. It has physicians who are innovating within the field and developing new devices for the IR suite. I think it is perfectly matched.
What do you like to do outside of entrepreneurship and medicine?
I am a competitive ballroom dancer. I feel everyone needs something to help them de-stress, whether it be meditation, running or a sport. For me, my meditation is ballroom dancing. I started in college and never gave it up throughout my medical and graduate training. It's something that has really brought a lot of joy into my life and has also taught me about teamwork. Most of the time, you're working with a partner on the dance floor. The skill of being able to communicate with a partner, especially about something abstract has translated well into entrepreneurship as well as to medicine. It has really complimented my career pursuits. It has taught me to be resilient, to be bold, and how to truly connect with people.