GMS Celebrates Pride at 2023 Red Sox Pride Celebration Game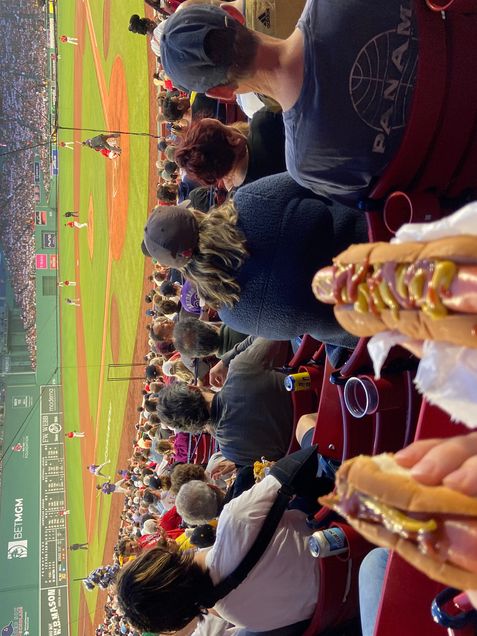 Congratulations to the eight GMS students who won tickets to the Boston Red Sox Pride Celebration game on Tuesday, June 13!
The raffle, held by the Community Catalyst Center, ran for one week between May 31 and June 7. The students who won the raffle included:
Darby Gavin
Mylene Gorzynski
Varuna Jasodanand
Ashley Mainville
Anosha Khawaja-Lopez
Jillianne Son
Each student won two tickets — one for themselves and one for a guest.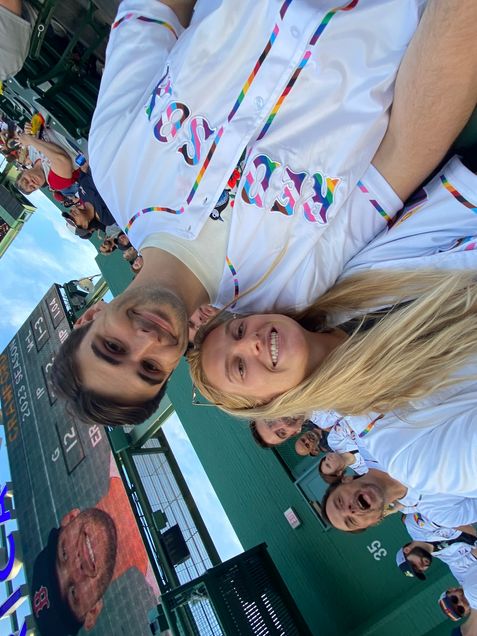 The Red Sox played the Colorado Rockies on Tuesday night's game. Ticket holders to the game received an exclusive Red Sox Jersey in Pride colors. They also had access to a Pride Party on the Sam Deck hosted by DJ Harlow Havoc, as well as the Big Concourse Block Party featuring celebrity DJ Jess King and a performance by Lilly Rose Valore.
Thank you to Mylene Gorzynski for sending some photos!
The Boston Red Sox Pride Night game is one of several ways GMS is honoring Pride this month. We have a growing list of resources and upcoming events available to check out here.