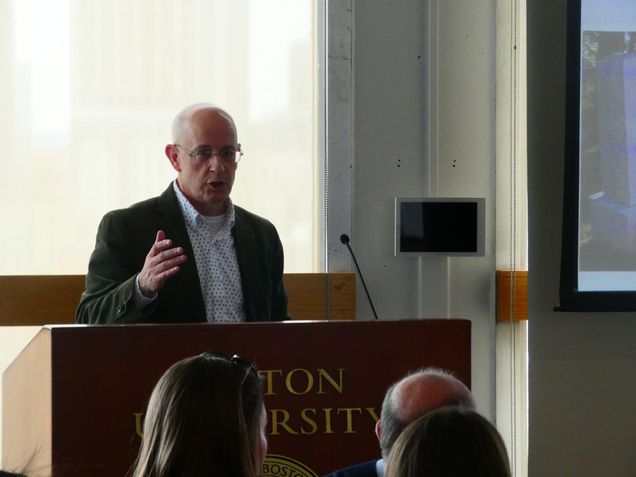 The Program in Biomedical Sciences (PiBS) hosted its second-annual Accepted Applicant Visit Day on Friday, March 17.
The day-long event introduced accepted program applicants to the wide array of academic and scholarly programming, research and professional development opportunities and campus resources offered by PiBS, the Medical Campus and the wider Boston University community.
Event attendees from across the country began their day by meeting their fellow accepted applicants over breakfast. Later in the morning, accepted applicants had the opportunity to take a trolley tour of Boston, with a special focus on Boston University and nearby sites.
The afternoon kicked off in Hiebert Lounge with a catered lunch and a series of talks from members of the GMS community.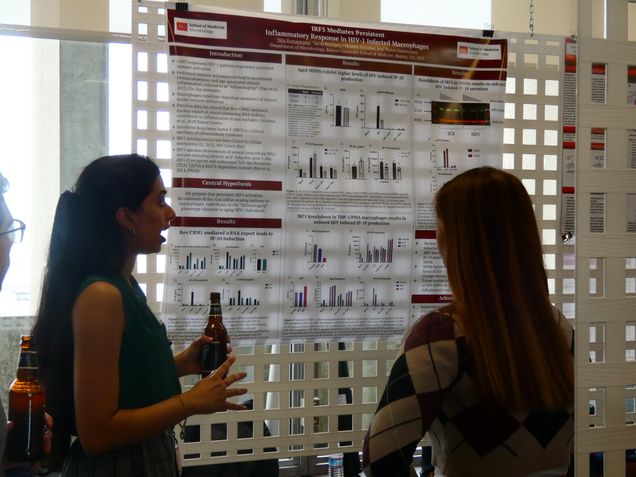 The faculty keynote speaker was Pulmonary Center Director Jay Mizgerd, ScD. Mizgerd is a professor of medicine, microbiology and biochemistry at the Chobanian and Avedisian School of Medicine. A dynamic panel of current PiBS students answered any lingering questions from attendees.
Following lunch, accepted applicants chose from four different campus tour options, allowing them to explore key laboratories and facilities of interest. Tour options included: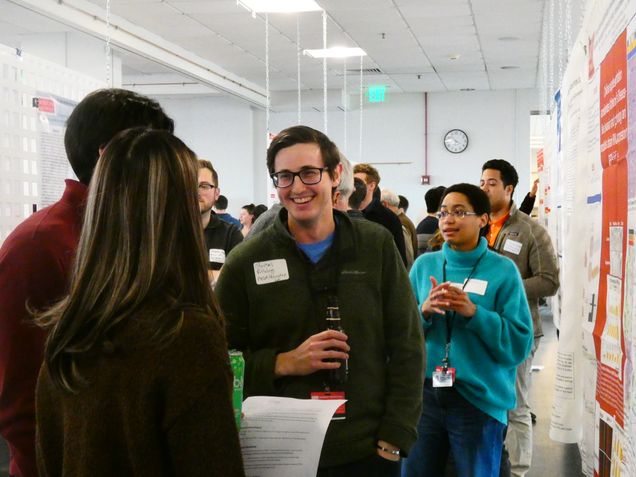 The tours concluded back in Hiebert Lounge, where current PiBS students presented their research during a catered Poster Session. That evening, accepted applicants joined current PiBS students to enjoy some Bostonian cuisine at several local restaurants.
Throughout the day, accepted applicants also had the chance to network with many PiBS faculty members and administrators who were in attendance.
The Boston University Program in Biomedical Sciences (PiBS) provides rigorous training toward a PhD degree by integrating the foundations of interdisciplinary biomedical research with focused investigation and preparation for career advancement. PiBS offers first-year students the opportunity to explore a variety of research areas over the course of three laboratory rotations along with a core curriculum to help determine the direction of their PhD focus.
Learn more about the PiBS curriculum here.