GMS Travels to Anaheim, CA, for ABRCMS Conference
G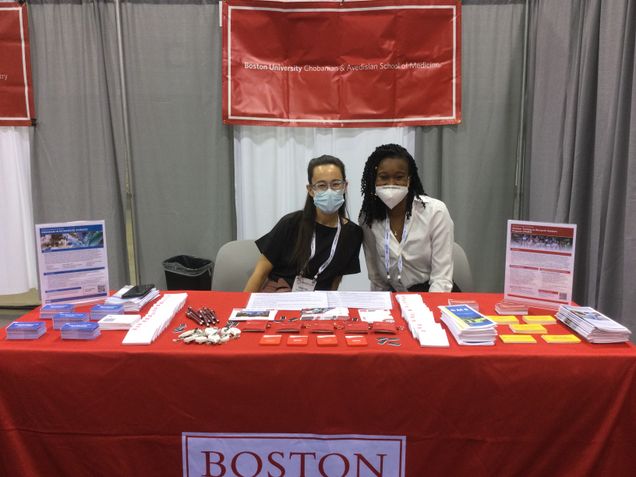 raduate Medical Sciences was thrilled to send several representatives to the Annual Biomedical Research Conference for Minoritized Scientists (ABRCMS), held from Nov. 9 through 12 in Anaheim, CA. 
For 20 years, ABCRMS has been a leading conference for underrepresented students in science, technology, engineering and mathematics. Attending students had the chance to view research presentations, network, attend professional development seminars and speak to graduate institutions about their STEM-based programs.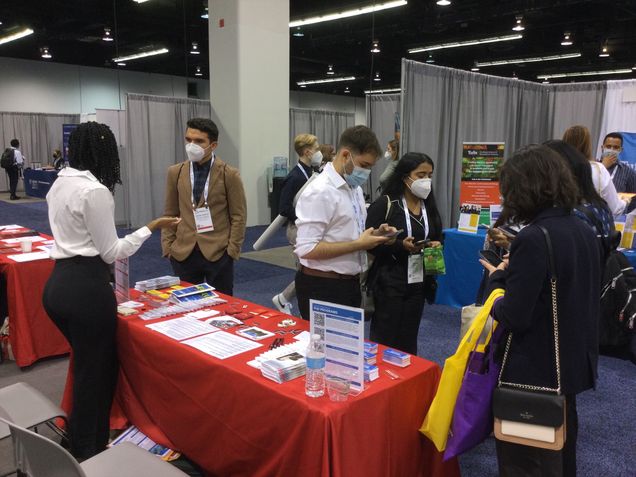 This year's GMS representatives at ABRCMS included Assistant Dean for Diversity and Inclusion Angelique Harris, PhD Assistant Professor of Medicine Isabel Dominguez, PhD, PhD student Chelsea Skeete and MD/PhD student Kristine Abo. In addition, students from last year's Summer Training as Research Scholars (STaRS) cohort attended and helped to share information about the program.
Learn more about Diversity, Equity, Inclusion and Accessibility at GMS here. You can also find more information about our outreach programs and initiatives for underrepresented students here.