GMS Attends SACNAS Conference in San Juan, Puerto Rico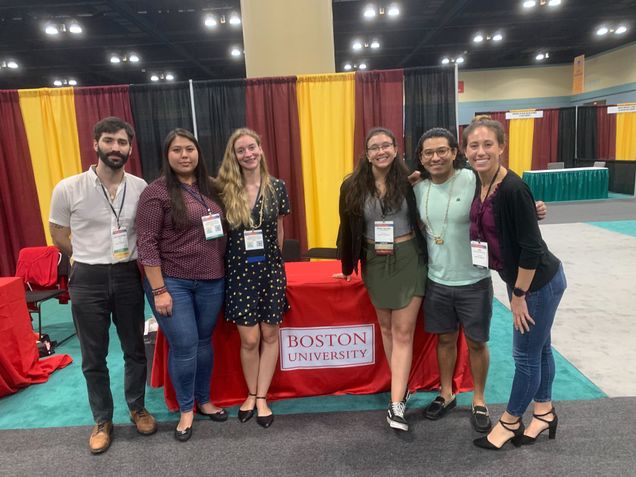 Graduate Medical Sciences was well represented at the National Diversity in STEM Conference (NDiSTEM), hosted by the Society for the Advancement of Chicanos/Hispanics and Native Americans in Science (SACNAS) from Oct. 27 to 29 in San Juan, Puerto Rico.
GMS representatives included Assistant Dean for Diversity and Inclusion Angelique Harris, PhD, as well as PhD student Juao-Guilherme and MD/PhD student Aria Pearlman Morales.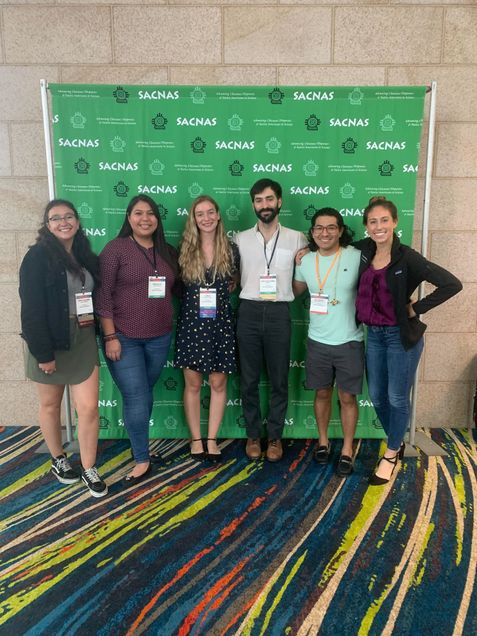 The SACNAS NDiSTEM conference is the largest multidisciplinary and multicultural STEM diversity event in the country, featuring STEM research presentations, professional development seminars, keynote speakers and a Graduate School & Career Expo Hall. The event also included several multicultural events and celebrations.
GMS will also attend the Annual Biomedical Research Conference for Minoritized Scientists (ABRCMS) in Anaheim, CA, from Nov. 9 to 12. ABRCMS representatives from GMS will include Harris, Assistant Professor of Medicine Isabel Dominguez, PhD, PhD student Chelsea Skeete and MD/PhD student Kristine Abo.
Learn more about Diversity, Equity, Inclusion and Accessibility initiatives and outreach at GMS here.