Student Spotlight: Monet Bland, MS'22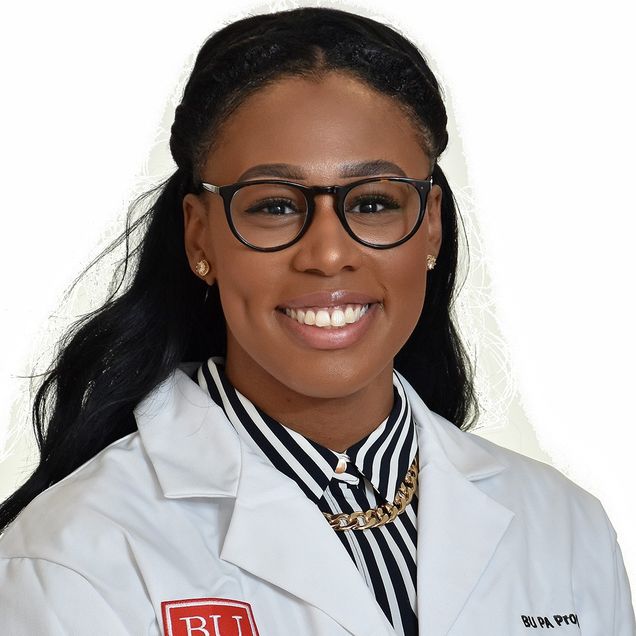 Monet Bland is a student in the Physician Assistant Program enrolled in the Cambridge Integrated Clerkship (CIC), as well as an exercise physiologist, diabetes educator and world-class powerlifter. She will graduate in August 2022. 
Monet Bland (MS'22) has known she wanted to work in medicine since she was a child – and she knew she wanted her career to begin in Boston.
Born at Boston Medical Center, Bland moved to Maryland with her family and lived there through high school. When it came time to pack up and leave for college, Bland chose to attend Northeastern University, where she earned both a Bachelor of Science in Behavioral Neuroscience and a Master of Science in Exercise Physiology.
Today, Bland is a degree candidate in the Boston University Physician Assistant (PA) program, slated to graduate in August 2022. She is one of two BU PA students enrolled in the Cambridge Integrated Clerkship (CIC), a longitudinal clerkship model that redesigns the typical core clinical year.
Instead of completing four-week clinical rotations one by one, students enrolled in CIC complete five core rotations simultaneously: internal medicine, pediatrics, family medicine, OB-GYN and emergency medicine.
The model is meant to give students more meaningful roles as practitioners and more authentic care responsibility during their clinical year, all while receiving direct supervision from faculty in each discipline.
To Bland, the program has been "an invaluable experience" and extremely beneficial to her growth as a future healthcare provider. While the workload has been intense, it mimics "real life" – exactly the kind of quick thinking and discipline variety that Bland will encounter as a licensed PA.
"The people that I work with, they love to teach, and so it has just made my experience that much better," Bland said. "They've just increased my learning and my confidence. I feel like one day, I will be a capable provider."
---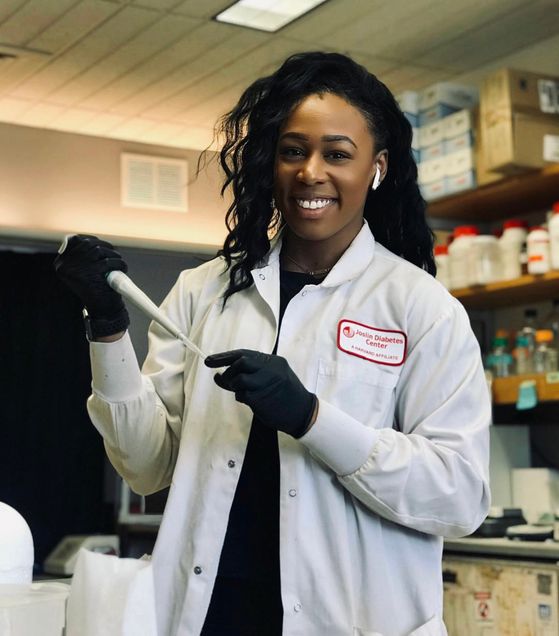 Alongside her clinical work, Bland is completing a thesis focused on the use of continuous glucose monitoring throughout pregnancy for patients diagnosed with gestational diabetes – a study that complements Bland's years of diabetes education and research experience.
While enrolled as an undergraduate student at Northeastern, Bland took on a research assistant role at the Boston-based Joslin Diabetes Center, the world's largest diabetes research and education provider.
After earning her M.Sc., Bland immediately accepted a position as a clinical exercise physiologist with Joslin. During her time there, Bland developed and taught diabetes education programs, continued her research and spoke about diabetes awareness across various media outlets – including on Basic Black, WGBH Boston's longest-running program on public television focused on the interests of communities of color.
"I think the more I started to learn about diabetes, I realized how, at least with Type 2 diabetes, it's very treatable and preventable," Bland said. "And just knowing how many people it's affecting, and [having] family members that have it, so that really pushed me to want to do more."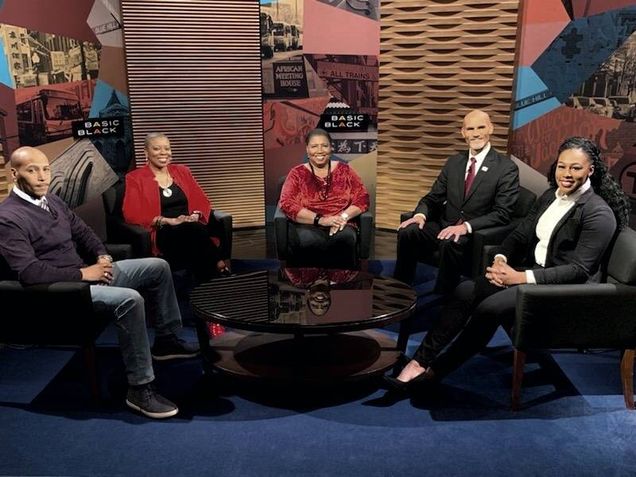 After working at Joslin for several years, Bland began to think about her next step. She still wanted to dive deeper into medicine and was torn about whether she wanted to attend medical or PA school.
"I knew that I felt kind of limited in my role as an exercise physiologist," Bland said, "So, that kind of pushed me to finally make a decision about what I wanted to do."
That decision was PA school – a path that will allow her to take responsibility for patients with plenty of opportunities to switch specialties down the line.
For Bland, who has a wide variety of medical interests, it is an ideal career. While her clinical year has been stressful, hearing feedback from her mentors and seeing how much progress she has made in her time at BU has made her all the more excited to move into the field.
In particular, Bland credits her instructor, Aliza Stern, MMSc PA-C, with positively influencing her time here. Stern is the director of didactic education and an instructor of dermatology within the PA program. 
"[Stern] knows me very well and knows what to say to calm me down when I'm freaking out about exams." Bland said. "She's been very helpful. She probably doesn't even realize how helpful she's been during my time here."
---
One of Bland's favorite parts of the PA program is the cohort's camaraderie. Bland and her friends like to find time in their schedules to take a break, meet up for nice meals and chat about things unrelated to school.
"That has been such a godsend during PA school, to just have that support," Bland said.
Bland has also had the opportunity to compete internationally as a world-class powerlifter – a sport she started while at Northeastern.
Following graduation, she moved from the collegiate level into the open category, making the world team three times and placing highly at competitions in places like Brazil, the Czech Republic and Dubai.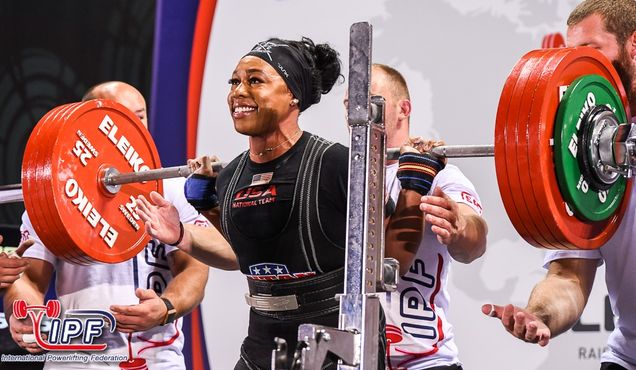 Bland is taking a break from powerlifting while she's in school, but she looks back fondly on the lifelong friendships she has made and travel opportunities she had while competing. These days, Bland is laser-focused on completing her thesis, studying for her board exams, and preparing to be a licensed, practicing PA.
The process is both exciting and nerve-racking for Bland, but she is hopeful for even more opportunities on the horizon. As she prepares to leave BU in August, she looked back on some of the greatest lessons she has learned in her time here:
"You have less time than you think. Balance is key. And find a good group of friends to get you through," Bland said. "There's no need to be perfect."