BU PREP Hosts Fourth Annual End-of-Year Research Symposium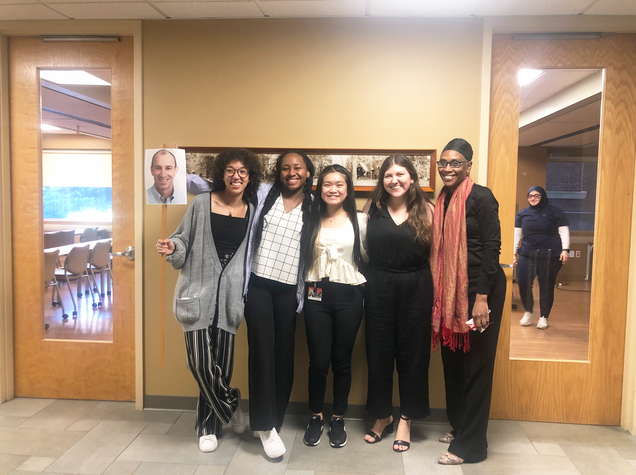 The 2021-2022 cohort of the Boston University School of Medicine Post-Baccalaureate Research Education Program (BU PREP) closed out a successful year of substantial research at the program's fourth annual end-of-year symposium last week.
Hosted in the Instructional Building on June 3, the symposium featured 30-minute research presentations from the cohort's four scholars:
Between presentations, BU PREP co-directors Fadie Coleman, MA, PhD, and Andrew Henderson, PhD, spoke highly of each scholar's success within the program.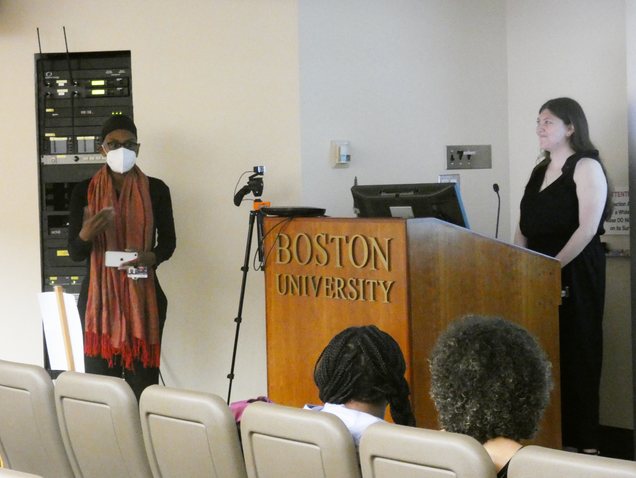 BU PREP is a year-long preparatory program designed for recent bachelor's degree recipients seeking entry into PhD training programs. The program offers four year-long research assistantships created to enhance personal and scientific development for members of historically underrepresented groups in biomedical sciences.
Each BU PREP scholar is paired with a BUSM faculty member, receives access to BUSM research facilities and works alongside an advising team to create a career plan for doctoral graduate school entry and continued success.
Learn more about BU PREP here.