Looking Back on Graduate and Professional Student Appreciation Week
April 4th to 8th marked National Graduate and Professional Student Appreciation Week, a chance for Graduate Medical Sciences (GMS) to honors our students' accomplishments and dedication to their academic, scientific, and professional pursuits.
Throughout the week, GMS hosted three separate events that brought our community together to network, build professional profiles, and ultimately, spend quality time with classmates, faculty, and staff.
If you missed any of last week's events – or if you'd like a quick refresher – here's what happened:
Tuesday, April 5: Professional Headshots
The GMS community had the chance to refresh their LinkedIn profiles and resumes at last week's professional headshot event.
Hosted in the Godley Digital Media Studio, the two-hour event saw 54 signups from students, faculty, and staff.
BUMC Communication's own David Keough kept the event running smoothly, with participants filing in and out of the studio within minutes. David is no stranger to these events, as he recently photographed headshots for the Women's Professional Development Committee (WPDC).
Graduating students shared that they are excited to have a professional headshot for commencement, coming up on May 19. Other students told us that they're looking forward to using their new headshots on LinkedIn and job applications moving forward.
Overall, students really appreciated the event and are looking forward to returning next year.
Wednesday, April 6: First-Gen Grad & Professional Pop-Up Breakfast
Hosted in collaboration with the Newbury Center, last week's pop-up breakfast event celebrated the GMS community's Terrier F1RST students.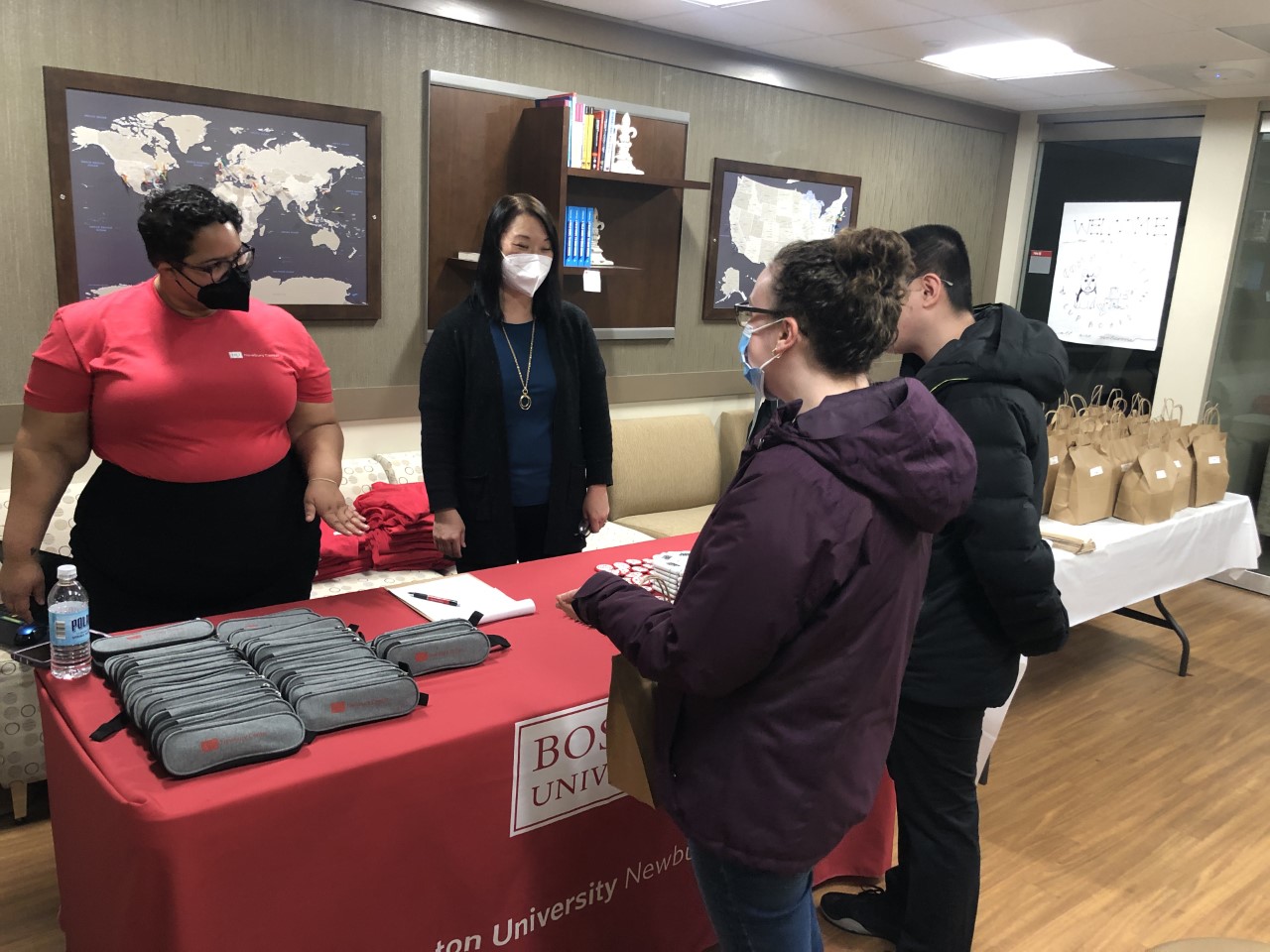 Students were invited to stop by anytime from 9:30 a.m. to 1 p.m. and grab breakfast, lunch, and Newbury Center giveaways.
This event took place at both the Goldman School of Dental Medicine Lounge and the C3 Suite in Graduate Medical Sciences.
Thursday, April 7: Cookies on the Go!
The week's last event invited students to stop by the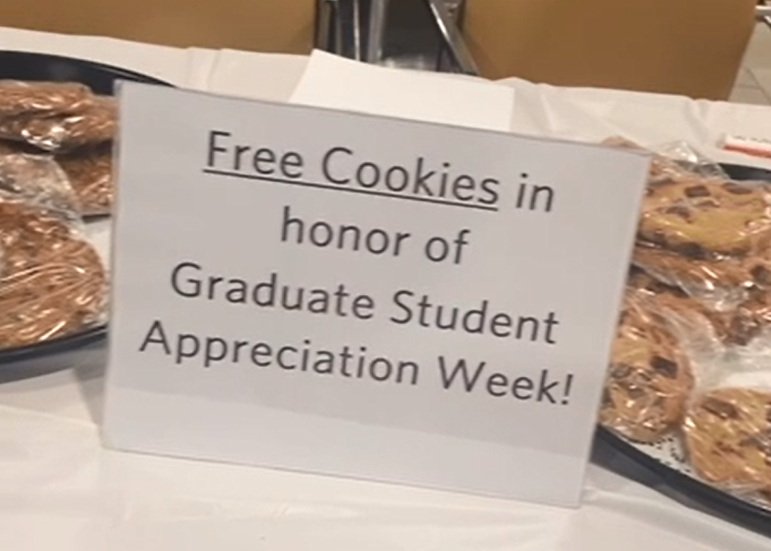 Instructional Building anytime between 12 p.m. and 3 p.m. to pick up a cookie in the lobby.
It was the perfect break in the schedules of our busy students, and we hope that the sweet treat helped power them through the rest of their day.
---
We are so proud of every single member of the GMS community and the unique strengths and skills you contribute every single day.
Our appreciation for you extends far beyond one week, and we can't wait to continue celebrating you as the academic year winds down next month. Be sure to check out the GMS Calendar for even more events happening from now until the end of the semester.