Psychiatry Residency Program

Our Philosophy
The training program in the Boston University Medical Center Psychiatry Residency Program is designed to provide a breadth of knowledge of psychiatry, neurology, neuroscience, psychotherapies, and psychopharmacology. An integrated bio-psycho-socio-cultural model forms the basis of our approach. Our educational program progresses across four years of training from the basics in the PGY 1 year through advanced courses in the PGY 4.
Educational programs include the core seminars and special programs as well as multiple learning opportunities with clinical rotations including rounds, clinical case conferences, and case-based learning for residents to learn about patient evaluation, psychopathology, and treatments. The Department of Psychiatry at Boston University School of Medicine is nationally recognized for its strengths in serving diverse communities in Addiction Psychiatry, Post-Traumatic Stress Disorder, Anxiety Disorders, Cross Cultural and Community Psychiatry, and Psychiatry Services.
Please click through our site tabs to learn about rotations, seminars, our residents, awards, and other program information. Our graduate first time board pass rate based on data from the new format is 100% compared with the national mean of 89%.
Information about Addiction Psychiatry, Consult-Liaison Psychiatry, and Public Psychiatry Fellowships can be found under Fellowships.
Spotlight on Diversity
"Spotlight on Diversity" is a video series produced by the Boston University School of Medicine Office of Diversity that highlights faculty, students, and staff with diversity-related interests. Dr. Henderson, the Chair of our department, was one of the featured speakers in this series. Click his image below to watch his video!
David Henderson, MD – Professor of Psychiatry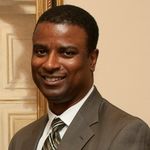 Please visit the BUSM Spotlight on Diversity page to view more videos from other members of the Medical Campus!
If you have additional questions, please contact us at psychresidents@bmc.org.