COVID-19
The Department of Psychiatry is committed to protecting patients and staff during the COVID-19 pandemic. In light of the pandemic, we would like to share some updates from our teams about how our Department continues to ensure that we are ready for our patients.
If you are a patient looking for COVID-19 resources, please click here.
Boston Emergency Services Team (BEST) and the Emergency Services Program (ESP)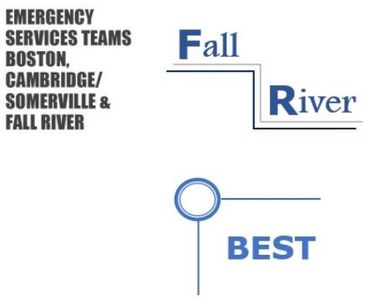 BEST and the Cambridge/Somerville ESP team are fully operational at this time and can be reached 24 hours a day by contacting our Call Center at 800-981-4357.  A Master's level clinician will answer the call and gather both basic demographic information and the nature of the concerns about the individual to be served.  Additionally, we have added the CDC's health screening questions as well as questions regarding the individual's ability to utilize technology to facilitate a telehealth evaluation to our typical triage process.  We can conduct telehealth evaluations either by telephone or with the use of the Doxy.me platform which doesn't require the individual to download an application or enter a code—our clinician will either text or email a link to the client which they can open on any device with camera and audio capacity (smart phone, laptop, tablet, etc.) to initiate the intervention.  If the nature of the situation doesn't allow for telehealth (either because the person doesn't have access to a phone/device or because the clinical situation doesn't support the use of telehealth) we have the ability to respond in person as long as the health screening questions are cleared.  As always we also have the ability to consult with our on-call psychiatrist who can review the clinical information we've gathered and issue a Section 12 for transport to the ED if needed, although our general goal to avoid ED visits for clients in behavioral health distress is even more heightened these days.  Any questions about specific circumstances can be asked in real time during the initial call, and both our Call Center and mobile teams have access to a supervisor at all times.
To learn more about the BEST and ESP teams, click here.
Family Support Center
The COVID-19 Virtual Family Support Center, led by Dr. Shamaila Khan at the Center for Multicultural Mental Health, is dedicated to providing psychological first aid support to caregivers and families of COVID-19 patients. Family Members can call the center for individual on-demand support 7 days a week to speak with a clinician. Support groups, including Bereavement, grief and loss groups, and support for family units, caregivers, patients and children are also available. For more information, contact the center via email at COVID19FamilySupport@bmc.org or contact the 24/7 Telephonic Support Line at 617-414-7510.
To learn more about the Center for Multicultural Mental Health, please click here.
Psychiatry and the Employee Assistance Program
Dr. Shamaila Khan, who is a member of the Boston Medical Center Employee Assistance Program (EAP), helped develop the Psychological First Aid materials which were distributed across the hospital. Dr. Khan also co-developed BMC's behavioral health Tip Sheets and was featured in a Behavioral Health Resources Stress Management video.
The Boston Center for Refugee Health and Human Rights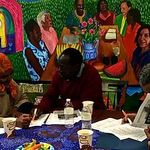 We have known that the vast majority of our patients are in the health care industry caring for elders and the infirmed. They often work as certified nursing assistants, home health aides and residential counselors within nursing homes, assisted living facilities, hospitals and group homes where now we know that over 50% of Massachusetts COVID-19 fatalities originate.
March 17, 2020 brought significant changes to our Department of Psychiatry and Hospital ushering in an era of telepsychiatry overnight. Like others, we have adapted our practice to provide services in a different way from needed evaluations, therapy, psychopharm, and case management to interventions for writing resumes, looking for work, and doing asylum affidavits. While BCRHHR has transitioned to remote work, we are still taking virtual walk-ins of potential clients in dire need of assistance. BCRHHR continues to be an extended community for our patients, as they often identify our providers as their only opportunities for connection while still building their own social and natural supports. We have also been reaching out to patients who have many questions and may fear coming to the hospital, such that we have been facilitating referrals to IRHC providers to be assessed for COVID-19…. [More]
Immigrant and Refugee Health Center (IRHC)
The BMC Immigrant & Refugee Health Center (IRHC), of which BCRHHR is a core program, partnered with BMC's Department of Development to obtain a supply of $50 gift cards to Target and Stop & Shop to distribute to IRHC patients, including those of the Boston Center for Refugee Health & Human Rights as well as our partners in Internal Medicine and OB/GYN's Immigrant and Refugee Program. Additionally, BCRHHR sent out a call for visa card donations to our constant contact supporters and have distributed them immediately upon receipt to those in greatest need.  For many of our patients, the sudden loss of income due to COVID has made access to these basic food and household supplies increasingly difficult, so we are fortunate to be able to provide this basic support resource.
These are challenging times for all of us. We are inspired by our patients' faith, their work ethic and courage in a land away from family who they pray to see again.
To learn more about the IRHC, please click here.
Consultation-Liaison Team (CL)
The CL team is in a unique position during the pandemic to utilize and build on established liaisons with care teams to provide support to our colleagues working with COVID-19 patients. Dr. Isadore Berenbaum has provided Zoom calls to various teams including the ICU frontline, BU faculty, Internal Medicine Residents, Psychiatry Residents, Infectious Disease Residents and he is on the committee for overall Behavioral Health Planning for BMC/BU. He and Dr. Roopa Mathur continue their health supports for faculty and house staff through CL efforts. Dr. Bob Joseph is facilitating, in conjunction with Ms. Beth Milaszewski, 2-3 support groups per week with Emergency Department medical staff and providers.
CL faculty have also helped to provide coverage of the newly established Behavioral Health Support Pager to provide Psychological First Aid to BMC staff 24 hours a day.
Addiction Psychiatry Team
Dr. Amy Yule hosted a clinical roundtable for the Provider Clinical Support System. The roundtable was focused on "Treating Adolescent SUD: Working with the Adolescent and their Family During the COVID-19 Epidemic."