Psychotic Disorder Treatment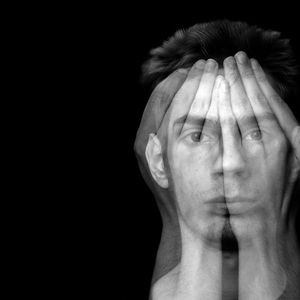 We strive to provide the finest possible clinical care for individuals with schizophrenia, schizoaffective disorders and related conditions as well as support for their families. Our goal is to help our patients maintain independence, avoid hospitalization, find relief from their symptoms, and maximize their overall quality of life. By providing comprehensive diagnoses, treatments, and follow-up care, we help our patients return to daily life with improved coping skills, conflict resolution skills, and a heightened sense of self-worth.
Note: If you or someone you know is experiencing a mental health-related crisis, please call this toll-free 24hr hotline: 1-800-981-HELP (4357) for the Emergency Services Program, which in Boston is called BEST (Boston Emergency Services Team). 
 First Episode Program
BMC Psychiatry maintains a First Episode Clinic within our outpatient clinic to provide culturally appropriate clinical and diagnostic psychiatric services to individuals with early episode psychosis, including schizophrenia or other severe mental illnesses.  The First Episode Program offers highly specialized evaluation, treatment and education for people in the early stages of schizophrenia or who may be experiencing psychosis for the first time.
Early intervention is the core of our program's mission. Research shows that early diagnosis and treatment can help people recover from their illness more quickly.  It can also lessen the problems typically associated with untreated psychosis, such as unemployment, substance abuse, hospitalization, disruption to relationships, law-breaking and suicidal behavior.
In this clinic, patients receive a diagnostic assessment which includes medical evaluation, laboratory tests, genetics, neuroimaging, cognitive testing, and structured clinical assessments.  Patients then receive a comprehensive consultation based on their diagnostic assessment.
The First Episode Clinic includes comprehensive services to provide treatment and ensure adherence.  Components of care include:
Individual culturally appropriate cognitive-behavioral therapy to first or early episode patients to improve medication adherence, coping skills, and to educate them about the illness
Ongoing medication management to minimize adverse health effects and promote wellness behaviors
Family education about psychosis, both through individual and group forums
Clozapine Clinic
The Clozapine Clinic is an outpatient treatment program that provides comprehensive mental health services for adults that are currently being prescribed Clozapine or would like to be started on Clozapine. We are experienced in all aspects of Clozapine treatment, including initiating clozapine in the outpatient setting. Clozapine is the treatment of choice for refractory schizophrenia and other psychotic disorders, which refers to patients whose symptoms have not remitted with other antipsychotic treatments. The Clinic provides the convenience of one-stop shopping as patients in a one hour period obtain their blood test, see a psychiatrist or nurse practitioner and receive the Clozapine medication from the pharmacist at BMC. Patients may also participate in individual, family or group therapy while in the clinic.
Injection Clinic
We strive to improve long-term health and quality of life for patients with psychosis though a multidisciplinary approach that stresses a number of treatment options. Often times, people may struggle with the need to take medications daily. One alternative treatment option is long-acting injections of medications (with a frequency ranging from every two weeks to every three months) that improve the convenience of treatment and helps with adherence to care. The Injection Clinic offers a number of medications options to assist patients in meeting their long-term goals.