Nephrology Fellows
First-Year Fellows 2022-2023


Korin Karabulut, MD
1st Year Fellow
Korin grew up in Istanbul where she obtained her medical degree. As a medical student, she rotated at Hopkins and Mayo, and ultimately completed her IM residency at Tufts University Carney Hospital Program in Boston. During residency, Karin authored 5 case reports and was the recipient of the patient care and leadership awards. Outside of medicine she loves music, tennis and swimming. She used to play classical piano and was a chorister in one of the oldest choirs in Istanbul.

Johanna Marie Orejo, MD
1st Year Fellow
Johanna is originally from Manila, Philippines. She received her undergraduate degree in B.S. Biology from Ateneo de Manila University and her MD degree from University of Santo Tomas, Philippines. She completed her Internal Medicine residency at Montefiore New Rochelle Hospital. Nephrology has always been one of her favorite fields in medicine because she finds it mentally challenging and exciting. In her free time, she loves doing outdoor activities such as hiking, camping and going to the beach. She also likes traveling, watching shows on Netflix, and cooking/baking.

Melinda Solomon, MD
1st Year Fellow
Melinda is originally from Pennsylvania but spent the majority of her time in Mississippi. She completed her medical school and residency training at the University of Mississippi Medical Center. During her spare time she enjoys running, hiking, reading, and hanging out with friends.

Sakshi Yadav, MD
1st Year Fellow
Sakshi was born and raised in India, where she completed her medical school at the Jawaharlal Institute of Postgraduate Medical Education and Research, Pondicherry. She finished her internal medicine residency at the University of Nevada, Reno. Her interest in nephrology stems from her passion for renal physiology. Sakshi enjoys cooking, reading, organizing and DIY projects.
Second-Year Fellows 2022-2023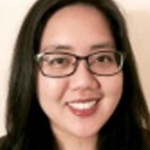 Kristine Almonte, MD 
2nd Year Fellow
Kristine was originally born in Washington, but she spent the majority of her time in Orlando, FL before moving to Massachusetts. She completed her undergraduate studies at the University of South Florida, and her medical degree at Florida Atlantic University. She completed her Internal Medicine Residency nearby at Mount Auburn Hospital. Kristine's passion for Nephrology grew from her experiences watching her father go through hemodialysis and eventually becoming a kidney transplant recipient. It is her goal to help patients who are going through similar situations. Outside of Nephrology, Kristine is an avid Disney fan, a proud Hufflepuff, and she enjoys playing the piano, reading, and exploring museums in Boston.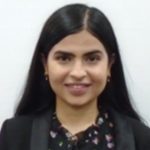 Sher Bano, MD 
2nd Year Fellow
Dr. Sher Bano attended medical school at Aga Khan University Medical College in Pakistan. She completed her internal medicine residency training at the University of Massachusetts before beginning her Nephrology Fellowship at Boston University in 2021.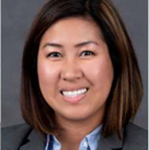 Trixie Lorraine Cruz, MD 
2nd Year Fellow
Trixie was born and raised in Manila, Philippines where she completed Nursing school and then Medical School at University of the East Ramon Magsaysay Memorial Medical Center. Trixie then completed her Internal medicine residency in Southwest Michigan at Spectrum Health Lakeland. Her interest in Nephrology stemmed from her at an early age helping relatives with ESRD. Trixie loves exploring different cities with water and nature activities as she loves hiking and snorkeling. In her free time, she enjoys cooking, listening to music, playing online board games with family & friends, and exploring different restaurants in Boston.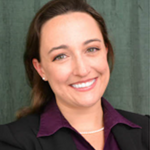 Amanda O'Donnell, DO
2nd Year Fellow
Amanda is from Derry, NH, went to BUSM for graduate school and then moved up to Maine for medical school. She completed residency in rural North Carolina and is thrilled to have returned back to Boston for fellowship. She enjoys theater, video and board games with friends, and cheering on the New England Patriots!
Third Fellows 2022-2023


Helena Kurniawan, DO
3rd Year Fellow – Advanced Nephrology & Palliative Care
Helena grew up in Alabama and went to college and medical school there. She completed her internal medicine residency in Philadelphia and moved up to Boston for fellowship. Among Helena's favorite things to do is to watch Auburn Tigers, Philadelphia Eagles, and Philadelphia Phillies play. During her spare time, Helena also loves running, baking, HIIT workouts, weightlifting, listening to BTS, and hanging out with friends.