Nephrology Fellows
First Year Fellows 2023-2024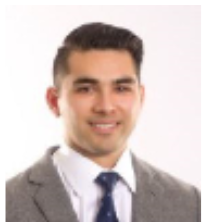 Michael Baldino, DO
1st Year Fellow
Michael is originally from Woburn, Massachusetts. He did his BA in Biology from Lawrence University in Wisconsin, MS in Biomedical Sciences from Kansas City University, DO from New York Institute of Technology College of Osteopathic Medicine, and internal medicine residency from Nassau University Medical Center Program in East Meadow, New York. Michael has a first author original publication examining the impact of novel post-discharge transitions of care clinic on hospital readmission in the Journal of the National Medical Association. Outside of medicine, he is passionate about music (guitar, singing, original composition) and Boston Sports.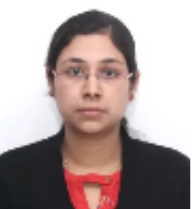 Joyita Bharati, MD
1st Year Fellow
Joyita is from Chandigarh, India. She did her medical school from Madras Medical College in India, residency in the All India Institute of Medical Sciences, and nephrology fellowship in the Post Graduate Institute of Medical Education and Research (PGIMER) in Chandigarh (one of India's premier institute for medical training). Prior to joining us, she was an Assistant Professor in Nephrology in PGIMER and a research fellow at the Feinstein Institute for Medical Research in New York. Her research was on podocyte biology with a focus on the role of APOL1 protein on podocytes and parietal epithelial cells. Joyita has more than three dozen publications. She is passionate about kidney research and wishes to transition her practice to the US to further her goal of becoming a physician scientist. Outside of medicine, Joyita likes dancing and has competed in table tennis competitions.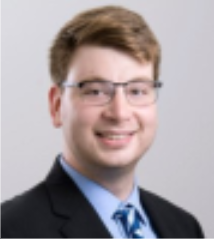 Michael O'Donnell, MD
1st Year Fellow
Michael is from Buffalo, New York. He did his BS from University of Michigan, MD from University of Buffalo, and internal medicine residency from University of Buffalo. He has done prior basic science research in looking at adipogenesis within cancer cells and has two publications from this work. Outside of medicine, Michael loves fishing, hiking and cooking.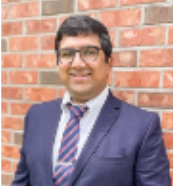 Aditya Ragunathan, MD
1st Year Fellow
Aditya is from Duluth and Johns Creek, Georgia. He did his BS from Georgia Institute of Technology, MD from Medical College of Georgia at Augusta University, and internal medicine residency from Grand Strand Medical Center in South Carolina. Aditya has research experiences in using machine learning algorithms and large data sets. In the future, he wants to utilize his engineering background and clinical research experience to advance the care of patients with ESKD. Outside of medicine, Aditya is interested in board games, trivia games, science fiction/mythology books, and sports in general.
Second Year Fellows 2023-2024


Korin Karabulut, MD
2nd Year Fellow
Korin grew up in Istanbul where she obtained her medical degree. As a medical student, she rotated at Hopkins and Mayo, and ultimately completed her IM residency at Tufts University Carney Hospital Program in Boston. During residency, Karin authored 5 case reports and was the recipient of the patient care and leadership awards. Outside of medicine she loves music, tennis and swimming. She used to play classical piano and was a chorister in one of the oldest choirs in Istanbul.

Johanna Marie Orejo, MD
2nd Year Fellow
Johanna is originally from Manila, Philippines. She received her undergraduate degree in B.S. Biology from Ateneo de Manila University and her MD degree from University of Santo Tomas, Philippines. She completed her Internal Medicine residency at Montefiore New Rochelle Hospital. Nephrology has always been one of her favorite fields in medicine because she finds it mentally challenging and exciting. In her free time, she loves doing outdoor activities such as hiking, camping and going to the beach. She also likes traveling, watching shows on Netflix, and cooking/baking.

Melinda Solomon, MD
2nd Year Fellow
Melinda is originally from Pennsylvania but spent the majority of her time in Mississippi. She completed her medical school and residency training at the University of Mississippi Medical Center. During her spare time she enjoys running, hiking, reading, and hanging out with friends. Melinda will continue at BMC next year as a third year research-track fellow.

Sakshi Yadav, MD
2nd  Year Fellow
Sakshi was born and raised in India, where she completed her medical school at the Jawaharlal Institute of Postgraduate Medical Education and Research, Pondicherry. She finished her internal medicine residency at the University of Nevada, Reno. Her interest in nephrology stems from her passion for renal physiology. Sakshi enjoys cooking, reading, organizing and DIY projects.