Welcome to the Boston University Nephrology Fellowship Training Program!
Our Fellowship Training Program provides a comprehensive clinical and research training in all aspects of nephrology. We encourage a broad range of career goals, and foster a supportive and collegial environment to help trainees achieve their highest potential. We are proud that close to 200 fellows have graduated from our program in the last 60 years, and many of our graduates have attained national and international prominence in both clinical and academic nephrology.
The fellowship program has three formal tracks. For fellows in clinical training, the decision on opting for a 3-year clinical and research track can be made at the end of the first year of training.
Clinical Track (2 years): This track provides training in general nephrology and kidney transplantation in the first year. In the second year, fellows have core educational experiences in outpatient hemodialysis, peritoneal dialysis, and kidney transplantation. In addition, second year fellows will have the option of opting into one of the enrichment pathways on onco-nephrology / amyloid disease, lupus nephritis / glomerular disease, kidney transplantation, medical education, or basic / clinical investigation.
Clinical and Research Track (3 or more years): This track combines one year of general nephrology and kidney transplantation training with two or more years of clinical or basic research training. During research fellowship, up to 20% of time may be used for clinical training in the outpatient continuity clinic, hemodialysis, peritoneal dialysis, and kidney transplantation. Fellows in this track will have the opportunity to obtain a graduate degree in clinical research, molecular biology, immunology, or other related fields.
Research Track (variable training length): This track offers post-doctoral fellowship to medical scientists with a PhD degree, an MD, or a similar post-graduate degree seeking training in kidney development, physiology, immunology, uremic vascular biology, and molecular and cell biology.
We deeply appreciate your interest in our fellowship program and invite you to navigate our website to learn more about who we are and what our program has to offer.
Ashish Upadhyay, MD
Program Director, Nephrology Fellowship
Email: ashishu@bu.edu


@bu_bmc_nephrology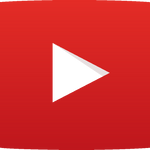 Boston University Nephrology