About Us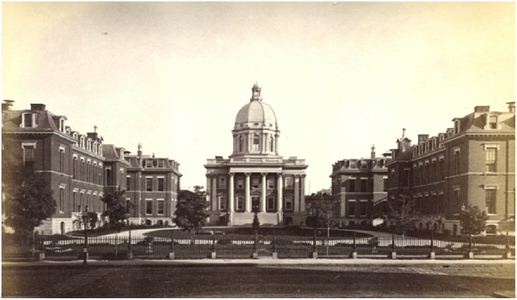 Nephrology at Boston University and Boston Medical Center has a rich tradition of scholarship, innovation, and patient-focused care. We provide outstanding and compassionate care to an incredibly diverse patient population. The research efforts of our faculty have led to profound advances in our understanding and management of kidney disease.
Clinical Mission
Boston Medical Center (BMC)  is a private, not-for-profit, 514-bed academic medical center located in Boston's historic South End. BMC is the primary teaching affiliate of Boston University School of Medicine and serves as the largest safety-net hospital and busiest trauma and emergency service center in New England. We take great pride and joy in serving all patients, irrespective of their ability to pay. We are privileged to take care of the most racially, ethnically, and socioeconomically diverse patient population in Boston. More than half of our patients come from underserved populations, such as low-income and elderly patients who rely on government payers such as Medicaid, the Health Safety Net, and Medicare for their coverage. 32% of our patients do not speak English as a primary language. We are also a tertiary care institution that ranks 13th in funding from the National Institutes of Health among independent hospitals. BMC's motto "Exceptional Care, Without Exception" truly resonates for our faculty, staff, and trainees in nephrology.
Learn more about Boston Medical Center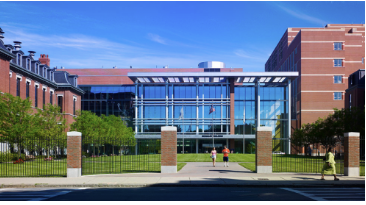 Research Accomplishments
Investigators at Boston Medical Center have made discoveries that have literally redefined the way clinicians approach kidney disease. Dr. David Salant, chief of nephrology from 1979 to 2019, was one of the earliest proponents of the idea that podocyte injury is the basis of most proteinuric kidney diseases. He was among the first to identify the podocyte as the primary target of injury in antibody-mediated glomerular diseases. Together with Dr. Laurence Beck in 2009, Dr. Salant discovered M-type phospholipase A2 receptor as the target antigen for membranous nephropathy. In 2014, Beck and Salant discovered THSD7A as a minor target antigen. Today, clinicians managing glomerular disease rely on serological testing made possible by discoveries at Boston Medical Center Nephrology.
Practice-changing Research Milestones from Boston University and Boston Medical Center Nephrology:
Robert Wilkins: Discovering the role of thiazide diuretics for treatment of hypertension for which he received the Albert Lasker Award in 1959
James Melby: Understanding aldosterone biosynthesis and metabolism and its role in Na/K homeostasis; Understanding genetic defects in aldosterone synthesis (1960's)
William E. Huckabee: Discovering the significance of hyperlactatemia in hospitalized patients (1961)
Arnold S. Relman:  Understanding human acid-base and electrolyte physiology (1950's-1960's); Discovering the role of carbonic anhydrase inhibitors as diuretics (1954); Editor-in-chief of the New England Journal of Medicine (1977-1991)
Aram Chobanian: Elucidating the pathophysiology of hypertension, and developing JNC recommendations for the diagnosis and treatment of hypertension (1958-2017)
Norman G. Levinsky:  Understanding kidney's role in sodium handling and volume balance (1950s-60's); Identifying the role of kallikrein/kinin in AKI (1970's); Identifying proximal tubular sensitivity to injury (1970-1985); Chairman Medicine, Boston University; Chair of the Institute of Medicine's report on Kidney Failure and Federal Government
Haralambos (Harry) Gavras: Identifying the role of ACE-inhibitors and Angiotensin-II receptor blockers for the treatment of hypertension and heart failure through a series of high-impact clinical studies (1970's).
William Couser: First description of pauci-immune crescentic glomerulonephritis prior to the discovery of Antineutrophil Cytoplasmic Antibodies (ANCA) test.
William Couser and David Salant: Identifying in-situ immune complex formation and the role of complement as a primary mediator of disease in experimental membranous nephropathy (1970's-1980's)
Leah Lowenstein: Elucidating the biochemistry of renal ammoniagenesis and renal metabolism (1976-1983)
Edward Alexander: Elucidating the role of the inner medullary collecting duct in sodium/K/Ca and acid-base balance (1979-2007)
John H. Schwartz: Identifying cellular organization of acid-base transport in distal nephron; Characterizing the role of endocytic /exocytic transport pathways in renal tubules; Identifying the role of intracellular calcium in ischemic renal cell injury (1971-2007)
Laurence Beck, Ramon Bonegio, and David Salant: Discovering M-type phospholipase A2 receptor as the target antigen for membranous nephropathy (2009- present)
Click here to learn more about Boston University's Department of Medicine