Amyloidosis Clinic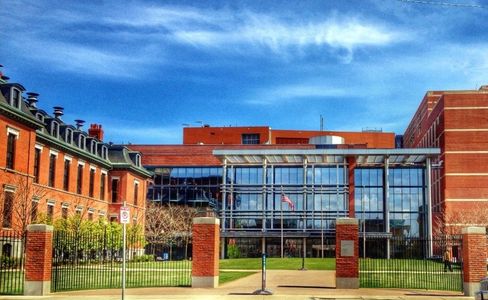 Boston Medical Center is an international referral center for the diagnosis and treatment of amyloidosis, a rare group of diseases caused by the abnormal accumulation amyloid deposits in various organs. This can occur as part of a bone marrow plasma cell disorder (AL), as a hereditary form (ApoAI, ApoAII, fibrinogen A, lysozyme, gelsolin, ect), an age-related form (TTRwt), or secondary to chronic inflammatory or infectious diseases (AA).
The Amyloidosis Center at BMC offers a multi-disciplinary approach to diagnosis and treatment of this multi-organ disorder. Specialists in hematology-oncology, cardiology, pulmonary medicine, nephrology, gastroenterology, neurology, otolaryngology, pathology and laboratory medicine, urology, and radiation oncology coordinate to evaluate patients and develop care plans. The clinical program works closely with the Stem Cell Transplant Program in the Section of Hematology-Oncology. Clinical trials are available for all major forms of amyloidosis.
The Gerry Research Laboratory founded in 2002 as a basic science and clinical research center devoted exclusively to the study of systemic amyloid diseases. Our nationally and internationally utilized laboratory with CAP-accreditation and CLIA approval for amyloid diagnostics testing evaluated >9000 samples since its establishment in1998. Testing we offer include histopathological analyses, amyloid disease typing, isoelectric focusing, gene sequencing, immunohistochemistry, immuno-electron microscopy. See further information: http://www.bu.edu/amyloid/.
Evaluation of amyloidosis patients for renal transplantation is conducted in collaboration with our kidney transplantation team.