Boston Business Journal Features GMS BEST BET Program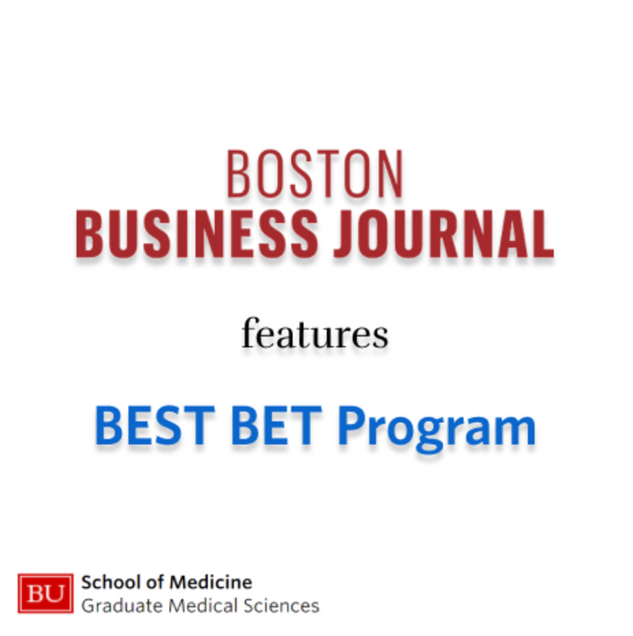 Boston Business Journal featured the Graduate Medical Sciences BEST BET program in an April 8 editorial written by Lauren Celano, co-founder and CEO of Propel Careers. BEST BET was one of two national programs mentioned that are actively engaging with college talent across the country to help fill the life sciences pipeline shortage.
BEST BET, which stands for Broadening Experience in Scientific Training – Beginning Enhancement Program – is a collaborative effort with four other universities nationwide to focus on career exploration to engage traditionally underrepresented undergraduate students studying science.
The program aims to build the capacity of minority-serving undergraduate institutions to provide career resources that will increase underrepresented minority (URM) student awareness of and motivation for pursuing STEM careers and advanced degrees.
Check out the full article here!