GMS Students Receive Funding For Medical Device Designs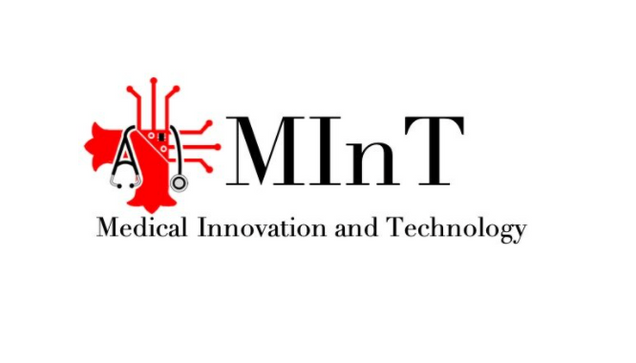 MInT, or the Medical Innovation and Technology entrepreneurship program, launched in spring 2021 thanks to innovation-minded graduate students from Graduate Medical Sciences at BUSM, College of Engineering, School of Public Health and Questrom School of Business. The goal of MInT is to empower early-career scientists with hands-on medical innovation design experience.
Four teams of BU students pitched designs that won funding awards totaling approximately $12,000 from sponsors of MInT, including Innovate@BU/The BUild Lab and the Technology Development Office.
The MInT founding team was led by Graduate Medical School PhD student Elissa Everton (Molecular & Translational Medicine) and MD/PhD student Shen Ning (Graduate Program for Neuroscience), as well as Charles River Campus students Bibek Thapa (GRS, Molecular Biology, Cell Biology and Biology), Robbie Sabatelle (ENG, Biomedical Engineering), Emma Bortz (ENG, Biomedcal Engineering), Ziyi Xu (GRS, Chemistry), Rebecca Thomas (GST, Health Sector Management), Leslie Leung (ENG, Mechanical Engineering) and Belle Ye (ENG, Biomedical Engineering).
The founding team worked to create a cross-campus collaboration that bridges the gap in student-driven, bench-to-bedside medical biotechnology innovation and provides education and funding for the winning teams' start-up companies.
Shen Ning and her team's project, INIA Biosciences, is a bioelectronics start-up aimed at preventing and treating patients with chronic or acute kidney rejection. Their device is a closed-loop system that integrates biomarker monitoring with ultrasound to dampen the immune system.
PhD student Guillermo Arroyo (PiBS, Pathology) and his graduate student team developed IleoPak, a pouchless, waferless and leakproof appliance for the stoma, or surgical opening, designed to improve the quality of life of ileostomy patients.
Over the summer, MInT integrated into the national entrepreneurship non-profit, Nucleate, to which BU students are invited to apply and get involved.
Read more at BU's The Brink!