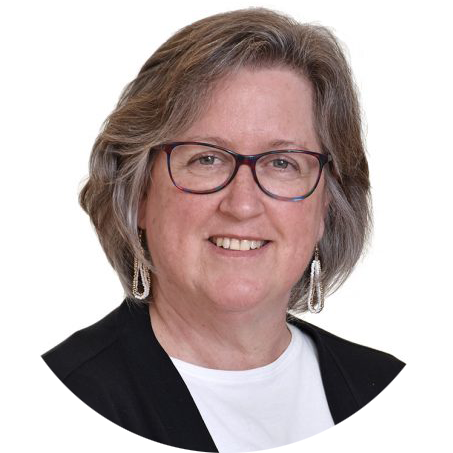 Deborah Stearns-Kurosawa, PhD Associate Provost and Associate Dean ad interim
---
Welcome to the GMS community!
It is a new academic year and a new beginning as our campus opens again to incoming and returning students. The faculty and staff are delighted to welcome your energy, enthusiasm and new ideas into the classrooms, laboratories and clinics. It is immensely satisfying to see the campus active and busy again. Even so, we are ever mindful of the toll of the last year and a half, with loved ones lost, others struggling with long COVID-19 and many who juggled competing responsibilities from their living rooms and kitchen tables. We carry this mindfulness onto campus. The university's mandates to be vaccinated, wear a mask indoors, do daily symptom monitoring and weekly testing all attest to our commitment to your health and the health of our community.
The tents are up on Talbot Green which always heralds something exciting! This week is Orientation and events for students under the tents. GMS and many program orientations are on Tuesday, August 31, followed on Wednesday with a Resource Fair and Bar-B-Q for students. A thankful shout-out here to Kimberly Arena, GMS Associate Director of Graduate Affairs and her colleagues for keen organization of these events. The Resource Fair is your opportunity to learn more about student organizations, university services, and the new GMS Community Catalyst Center (C3) launched this fall. Take some time from unpacking in your new apartment to meet your classmates and get a free meal.
The tents will go down all too soon; classes, labs and exams will become routine. You'll meet friends in Chequers for lunch, wait in line for coffee in the L-building lobby and find a favorite study place in the library. Your new normal will become familiar. Remember to take time for breaks from the stresses of the academic routine and nurture your mental health and wellbeing. I used to tell my students that you don't need to be a super-genius to get a graduate degree, but you do need perseverance. Seek out new friends from our remarkably diverse populations to share the load and open your mind to new experiences and perspectives.
There is no better time to be a scientist and health care provider. The pandemic has tested all of us in previously unimaginable ways and we increasingly recognize this is going to be a long journey. The rational voice of science is needed now more than ever. This is your time to contribute, to indulge your curiosity and passions for the sciences, and to make a difference. Welcome to all and we look forward to an amazing new year to come.