Program Spotlight: Summer Research as Training Scholars (STaRS)
Boston University Summer Training as Research Scholars (BU STaRS) is a summer-long program designed to promote access to graduation education for traditionally underrepresented students in research and medicine. Scholars are provided with the opportunity for research, enhancing skills required for admission to graduate programs.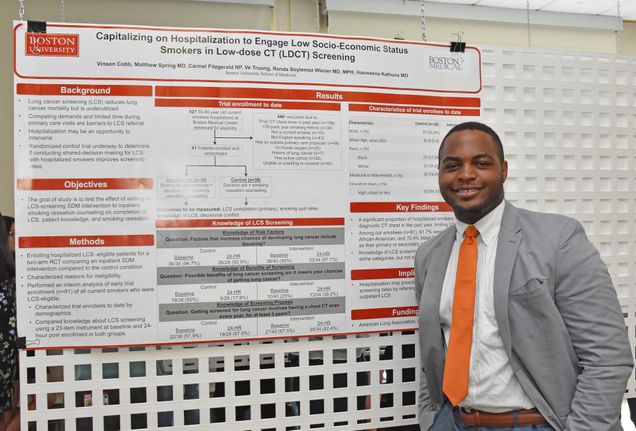 Each STaRS scholar is paired with a faculty mentor to participate in research projects of varied interests not limited to substance abuse disorders, neuroscience, and cancer research.
In addition, the STaRS program provides bi-weekly seminars focused on research and abstract writing, career advice, including applying to PhD or MD/PhD programs.
The 2021 BU STaRS program takes place from May 31 – August 6 (for undergraduate students) and May 17 – July 9 (for medical students). The end-of-program symposium, where students present their research findings to colleagues and faculty, will take place on August 5.
The program is grant funded through the National Heart, Lung, and Blood Institute of the NIH and is run by Boston University's Graduate Medical Sciences, a recognized leader in graduate education and biomedical research.
Learn more about the program here!