Fadie Coleman Wins 2021 Metcalf Award
Teaching her first class last fall at the School of Medicine, postdoctoral associate Marianne Collard naturally had beginner's jitters. But in Fadie Coleman, Collard found a mentor who'd taught students from college to middle and high school—and was only too happy to teach a fellow teacher.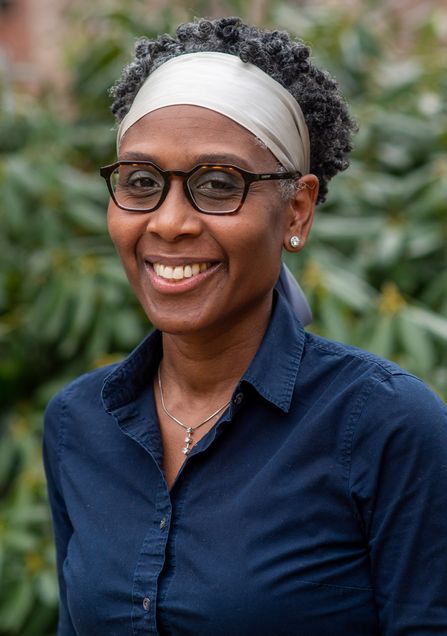 "I met with Dr. Coleman weekly, where she helped me refine my syllabus, plan class lessons, and evaluate students' learning," providing guidance that was "exceptional," Collard wrote in a letter nominating Coleman (CAS'97, MED'16), a MED assistant professor of medical sciences and education, for a 2021 Metcalf Award for Excellence in Teaching, one of Boston University's highest teaching honors.
"Perhaps Dr. Coleman's most admirable quality," Collard wrote, "is her advocacy for diversity and equality. As a person of color herself, Dr. Coleman understands and empathizes with struggles minority students face, which comprise the majority of the BLCS program."
BLCS is the Biomedical Laboratory & Clinical Sciences Program, a collaboration between MED and Metropolitan College, which offers evening classes for working students seeking bachelor's degrees in biotechnology. It's a gateway to STEM education—perhaps the only one—for underrepresented minorities and nontraditional students.
Check out the full story by Rich Barlow in BU Today.