For those who live outside of New England, especially West Coasters, the prospect of moving to Boston for school can seem daunting. Yes, the winters can be harsh, and the Boston accents heavy. But Beantown is beloved by locals for a reason. The city is full of rich history, a vibrant arts scene, museums and cultural attractions, trendy restaurants, and so much more.
We could go on forever about what makes Boston great, but we'll keep it brief. Here are the top 5 reasons to choose Boston for your graduate studies:
College Community
Boston is home to a number of colleges – 35 to be exact. From Tufts to Harvard to MIT, Boston University is nestled in the center of a wonderful community full of students. Massachusetts is often considered one of the best states in terms of education, and recently ranked the #1 most educated state in America by a WalletHub report.
Luckily, the city really caters to its student population. There are a variety of excellent study spots throughout the city, with an abundance of coffee shops in every neighborhood. And of course, there is the Boston Public Library, a favorite study spot amongst the city's students.
Charming Neighborhoods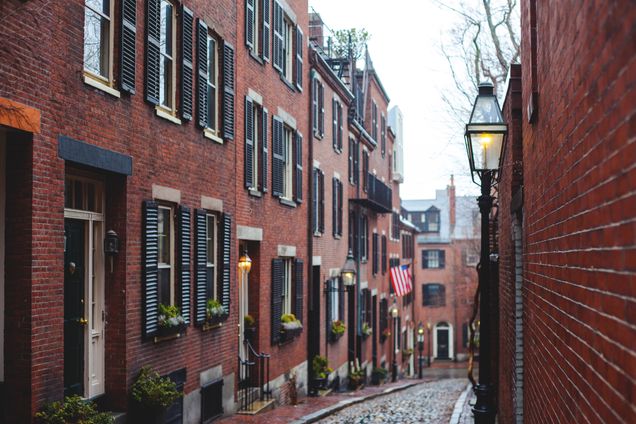 Boston is second to none when it comes to charm. Whether it's the cobblestone streets of Beacon Hill (and Acorn Street, one of the most photographed streets in America) or the North End, the city's oldest residential community, everywhere you roam in Boston has some historical significance.
Tourists often visit the Freedom Trail and Bunker Hill Monument when they get to Boston. These are only a couple of the many fascinating historical attractions you can see when you live here for a few years. Check out Boston USA's detailed guide to all of the significant buildings and streets to explore.
Walkability & Green Spaces
Luckily for students, Boston is a very walkable city. You can get all the way from Cambridge to Brookline with a pair of comfy shoes and about an hour to kill. For destinations a bit further out, the MBTA is a great option for getting around. GMS students often take advantage of the free BU Shuttle to go from the Charles River Campus to the Medical Campus, and vice versa.
Boston also has a surprising number of green spaces. You'll find that there are plenty of parks to visit for studying outdoors in the warmer weather. The Boston Common and Charles River Esplanade are great options for reading and relaxing in the spring and summer. We also recommend checking out the Rose Kennedy Greenway, a green pathway that cuts right through central downtown and the waterfront.
Food Scene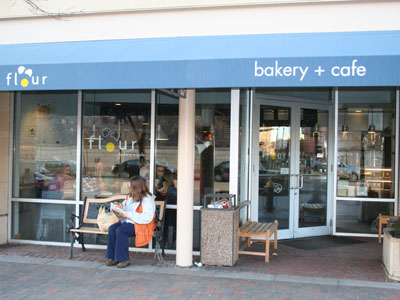 One of the best parts about being a student in Boston is getting to experience the vibrant food scene. With delicious Asian food available in Chinatown, sought-after Italian food in the North End, dive bars in the South End, there is never a shortage of culinary options for students in Boston.
GMS students are situated right in the center of a foodie heaven. Flour Bakery + Cafe is a popular spot for students on the medical campus, and is great for grabbing coffee or pastries in a pinch. There's also The Buttery on Shawmut Ave (fun fact: it was featured in the movie Spotlight!)
In terms of restaurants, the South End is known for its gastropubs and lively bar/restaurants. There's Burro Bar, Barcelona Wine Bar, The Gallows, and tons of other trendy spots for grabbing a bite after classes or on the weekends.
Arts & Culture
Boston-based students have access to tons of great discounts and deals, particularly when it comes to museums and cultural attractions. Boston University students get discounts at Symphony Hall, Museum of Fine Arts, Harvard Art Museums, The Institute of Contemporary Art, The Isabella Stewart Gardner Museum & more! Check out the BU Arts Initiative list of all the discounts available.
If you have any questions at all about life in Boston, reach out to us at gmsbusm@bu.edu or check out our "Living in Boston" page for more information.