Is Science for Me?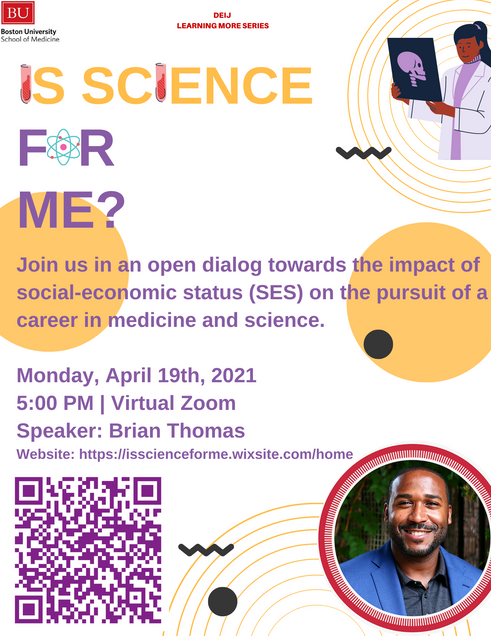 On a mission to empower the BU student community to share their own pathways to science, two Graduate Medical Sciences students teamed up to create: Is Science For Me?
M.S. Candidate Raissa Zuim Dantes de Souza and PhD Candidate JoColl Burgess, both in the department of Anatomy and Neurobiology, are gathering short-memoirs about students' socioeconomic status (SES) as it relates to their decision to study science.
"Although educational experiences are restricted to individual differences, research has illustrated that SES can influence one's educational attainment and further disparage an individual's academic success," reads the project description. "This project aims to engage in an open dialog between students who are thinking or actively pursuing a science or medicine career to define what barriers they encountered or overcame due to SES."
Responses in the form of personal memoirs are being accepted through April 12. These memoirs will be shared (anonymously) on the Is Science for Me? website.
On April 19, there will be an event focusing on actionable items and takeaways from the project. The event speaker is Brian Thomas, who founded the company KIPNspire Group, where he educates and motivates the masses through educational and motivational teachings of professional development and life skills. Register for the event here.
Visit their website to submit a memoir, find more information about the event, and more!