A 2020 Pandemic Year in Review: BUSM Steps Up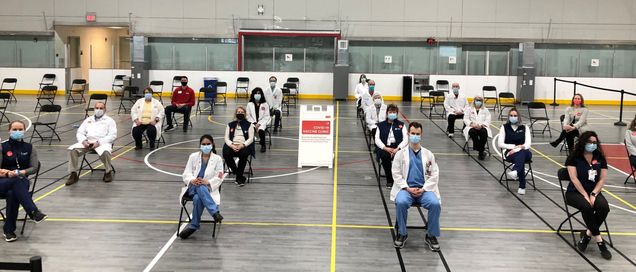 The year 2020 was like no other—it was business as usual for January and most of February, then everything changed in March. On top of the stress and isolation of a global pandemic, 2020 evolved into a year recognizing racial injustice and political turmoil. In the face of unprecedented adversity, students, faculty and staff at Boston University School of Medicine pulled together and continued its important mission of teaching, learning and discovery.
Members of the BUSM community cared for patients, developed rapid COVID-19 testing, stood up a genome sequencing lab, published important research findings, reinforced their commitment to antiracism and diversity, adapted to a Learn from Anywhere format, and so much more.
Students, faculty and staff embodied the principle of frontline medicine. Their resilience showed great perseverance, compassion and collaboration. As the pandemic surpasses the one-year mark, let's stop for a moment to acknowledge their accomplishments.
Read the full story here!