Rosie's Place Donation Drive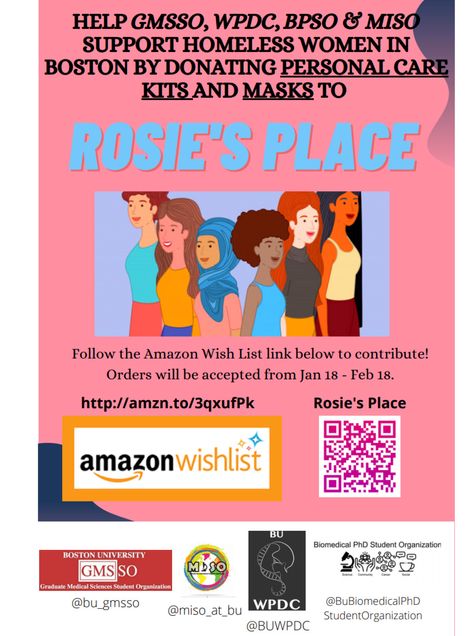 The Graduate Medical Science Student Organization (GMSSO), Women's Professional Development Committee (WPDC), Biomedical PhD Student Organization (BPSO) and Minority & International Scientists Organization (MISO) recently co-sponsored a donation drive to benefit Rosie's Place.
Rosie's Place was founded in 1974 as the first women's shelter in the United States. Currently, the organization offers meals and shelter as well as support, housing and education services.
These GMS student organizations collected 646 items and 37 ten-piece care kits in total. Items donated ranged from haircare and skincare products, dental hygiene products, hand sanitizer, disposable masks and more.
Thank you to our wonderful student groups for organizing this initiative, and for everyone who donated!