Spotlight Interview: Dr. Kip Thomas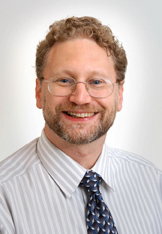 Dr. Kevin "Kip" Thomas is the Principal Investigator for the Laboratory for Human Neurobiology, as well as the Program Director for both the Master's of Science in Bioimaging and Healthcare Emergency Management Degree Programs.
He spoke with us about the newly installed 3 Tesla Philips Ingenia Elition MRI at the Center for Biomedical Imaging, the value of a Master's in Bioimaging, and more!
There's some exciting news coming to the BioImaging Program: a new 3T Philips MRI!
Right, it's actually the university's. We put our students through a series of practice sessions. First, they're actually in the classroom. We teach different protocols, safety, etc. Following the didactic portion, we take students down to the research scanner at the CBI (the Center for Biomedical Imaging) and show them how the actual machine works. We show them the protocols which really helps them when they get over to the hospital. With this type of exposure, they're more capable, as opposed to just going directly into the hospital without any experience with the scanner at all.
The benefit of the upgraded scanner is that it has better resolution, better sensitivity and specificity. They also have several additional coils which allow us to do discreet imaging activities. It's a really useful opportunity for the students to see a scanner in a research setting as well as in a functional clinical setting.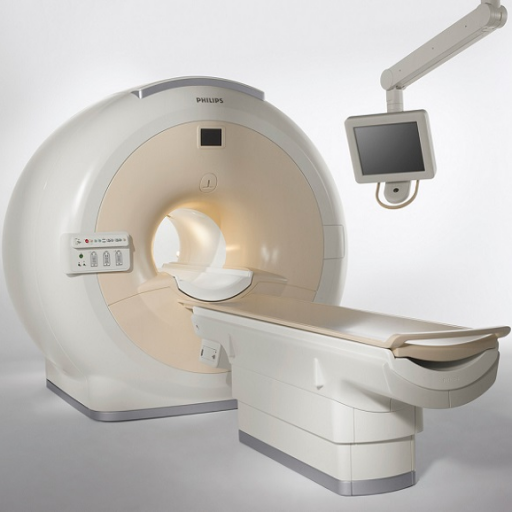 Can you discuss distinction between the clinical versus research tracks of the Bioimaging Master's program?
In both cases, students need to complete an independent research project such as a thesis or, on the clinical side, it would be a practicum. It's still a question, you still research it, you still come up with an answer. Topics might be related to managing the imaging center, patient care, cleanliness, etc. From the research side, the focus is more on the use of a scanner to uncover new information to further advance our knowledge of the cause, diagnosis or even therapeutic interventions for pathological conditions. It allows the use of that time to really focus on how you would explore new science using imaging as a tool.
How does the 3 Tesla fit into the research space for students?
Staying cutting-edge on scanning capability with all of the additional tools that I was mentioning, like those additional coils, that is really what distinguishes the research space as opposed to the clinical space.
What we continually hear is that the students are very engaged and prepared. When they get into the clinic and when they go on to research, we've had great successes. In one case, a student designed (from the imaging perspective) a PET (positron emission tomography) program. That also allowed him to become a principal member of a new science company.
Could you share the value of getting a Master's in Bioimaging?
Getting the master's or getting the clinical certification makes you eligible to be an MR Tech. They make around $75,000 to start, that's a huge benefit there. And we teach a lot of critical skills, so most of our students have had a chance to move on to leadership positions quickly. They're managers at hospitals or labs, or they have gone and gotten their MD or PhD. So, the benefit really is critical thinking and the ability to apply the practical aspects of imaging to research questions and advancing the patient care model.
What are some ways the Bioimaging program benefits from being a part of Graduate Medical Sciences?
I've managed two of the master's programs here and the quality of GMS's programs allows students to interact effectively. I direct the Master's in Healthcare Emergency Management (HEM) as well as the Master's in Bioimaging. I am also in Anatomy and Neurobiology, so I work with those students a lot. The two forensics master's program are housed in that department as well. The interaction of these different graduate-level students (both MS and PhD) has resulted in really positive outcomes for everybody involved. They get a chance to learn what others are doing in a dynamic environment. That's a critical piece to learning and growing professionally. They begin to understand how to work across those disciplines.
How has the Bioimaging program been adapting to virtual learning?
In our case, I identified a virtual modeling and simulation software back in early April. Except for the patient interaction directly and the actual physical location in presence of the machine, the computer has the same console that you would get if you were operating the scanner. It dynamically creates the outcome of whatever imaging process you chose to do. We got a hold of it in April, we had it out to the students within about three weeks, we worked with a company in Sweden to improve the software, and now it's being employed by a lot of universities around the world. That's just one example of how BU identified and provided a rapid response so we could continue training.