Dr. Caroline Apovian | SheInspires Series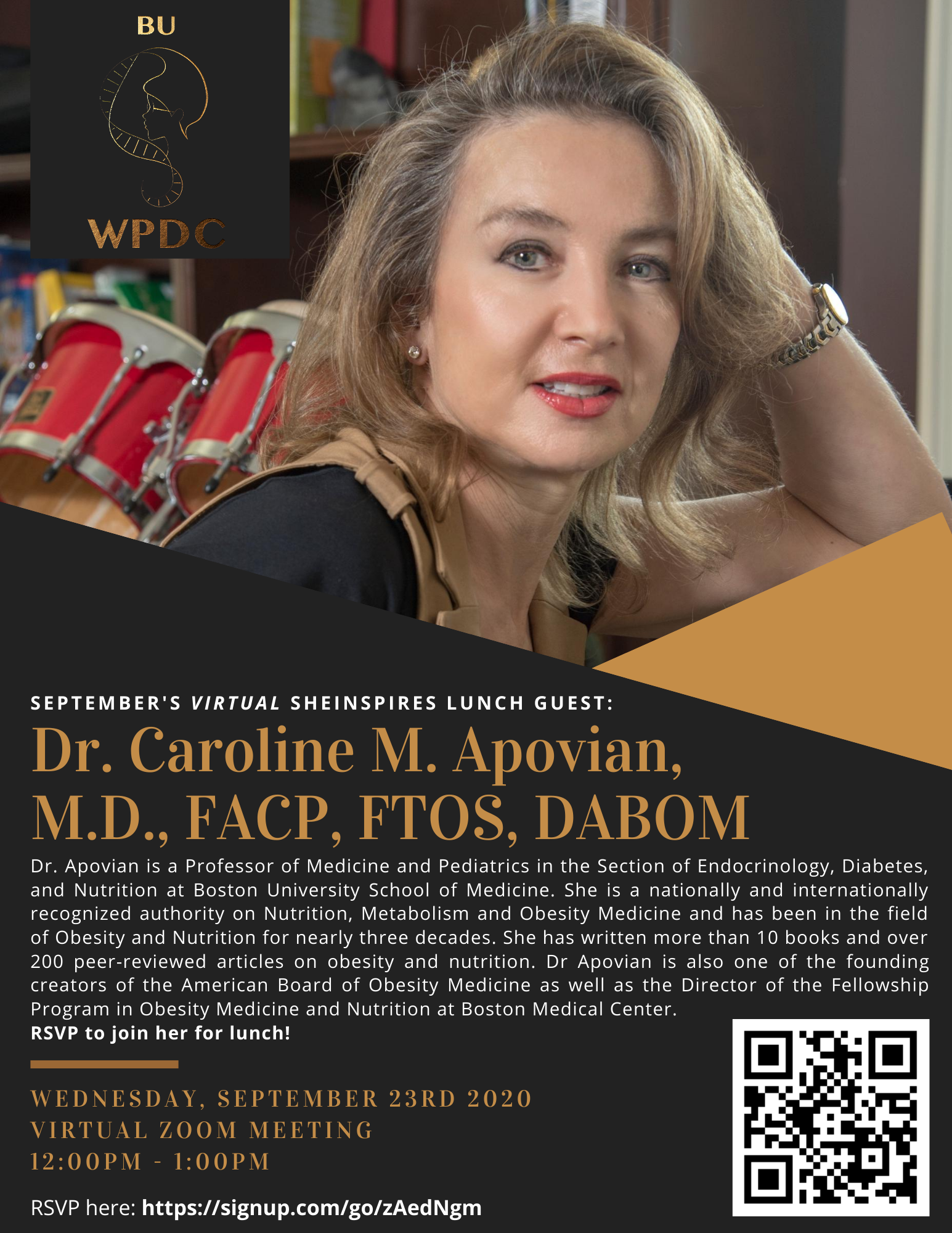 Dr. Apovian is a Professor of Medicine and Pediatrics in the Section of Endocrinology, Diabetes, and Nutrition at Boston University School of Medicine. She is a nationally and internationally recognized authority on Nutrition, Metabolism and Obesity Medicine and has been in the field of Obesity and Nutrition for nearly three decades. She has written more than 10 books and over 200 peer-reviewed articles on obesity and nutrition. Dr Apovian is also one of the founding creators of the American Board of Obesity Medicine as well as the Director of the Fellowship Program in Obesity Medicine and Nutrition at Boston Medical Center.

RSVP today to join her for lunch!