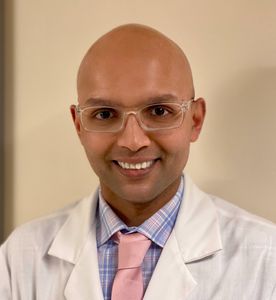 Omar Siddiqi, M.D.
Program Director
I was born in Karachi, Pakistan, and immigrated to the US with my family in 1999. After graduating from college at the University of Rhode Island, I attended medical school at Washington University in St. Louis School of Medicine. Initially planning on becoming a neurosurgeon, I was quickly enticed by cardiovascular physiology and decided to pursue internal medicine followed by fellowship training in cardiology. I completed my internal medicine residency training at the Hospital of the University of Pennsylvania and my cardiovascular medicine fellowship at Boston Medical Center, from where I graduated in 2014. My clinical interests include echocardiography, cardiac amyloidosis, cardio-oncology and adult congenital heart disease. My academic interests lie in medical education, particularly around developing curricula for ECG teaching at the medical school level, and incorporating simulation training for echocardiography and clinical cardiology.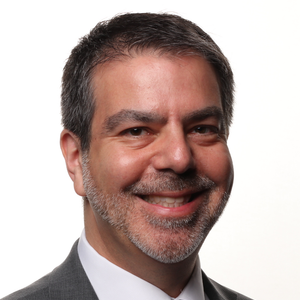 Frederick Ruberg, M.D.
Assistant Program Director
I was born in the City of Brotherly Love (aka Philadelphia PA) and raised in city of Buckeye Love (aka Columbus, OH). I returned to Philly for college (Haverford College) and medical school (University of Pennsylvania) and moved to Boston for residency (Brigham and Women's Hospital). I came to BU/BMC as a cardiology fellow in 2001 in the lab of Joseph Loscalzo, and other than a year at BIDMC for cardiac MR training, I have remained ever since. BMC has been my clinical and research identity for the entirety of my professional life. My clinical interest is in cardiac imaging including CMR (I direct the cardiac MR program) and echocardiography. The majority of my clinical time is spent caring for patients with cardiac amyloidosis as the senior cardiologist in the BU/BMC Amyloidosis Center, an internationally recognized center of excellence for clinical care and research in amyloid diseases. I live in Brookline, MA with my wife (medical microbiology at Boston Children's Hospital) and three daughters, one of whom is a first-year student at BU in the 2020-21 academic year. In my ample spare time, I enjoy music (listening/performing), politics/current events, useless trivia, trying my best to stay in shape, and binge-watching Netflix.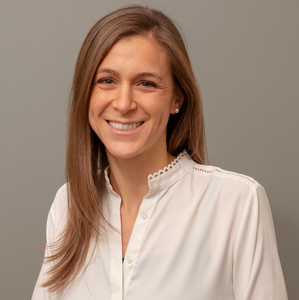 Katy Bockstall, M.D.
Assistant Program Director
I was born in southern California and raised in central Florida. I first moved to Boston to attend Boston College, followed by medical school at Tufts University. I then set off for NYC, where I completed my Internal Medicine Residency at Mount Sinai Hospital and Cardiovascular Disease Fellowship at NYU School of Medicine. I met my husband in New York and we moved home to Boston to begin my first faculty position at BUSM/BMC in 2018. I am honored to care for our patients at BMC and to work with such dedicated trainees and faculty. My professional interests include echocardiography, hypertension, and curriculum development. Outside of work, I enjoy spending time with family and getting outside as much as possible for running, biking and amateur gardening.