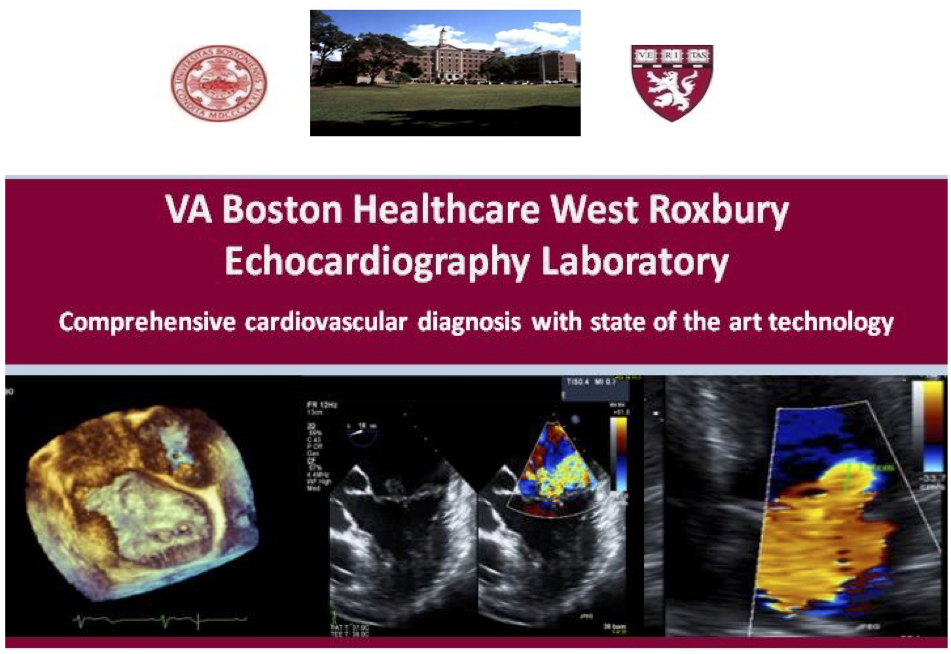 The VA Boston Healthcare System and Boston Medical Center is now beginning recruitment for TWO Cardiovascular Imaging (Echo) Fellowship positions for the academic Year 2022-23 This is a NON-ACCREDITED one-year clinical imaging fellowship. The Fellowship will run from July 1st, 2022 through June 30th, 2023.
 Applications will be accepted through December 7th, 2021.
* Candidates should be US citizens, or permanent residents, or eligible for J1 VISA. Foreign trained applicants must have a valid ECFMG certificate prior to consideration. Selected applicants will be invited for an interview.
* Applicants must have completed 3 years of internal medicine residency training from an accredited program and must be either planning to go on to cardiovascular fellowship or have already completed cardiology fellowship training.
Interested applicants should submit the following for a completed application:
A personal statement
A Vitae/Resume (Please include a phone number).
Three signed letters of recommendation (emailed by candidate or reference). One letter must be from your residency or cardiovascular fellowship director. 
You may address these letters to Dr. Jayashri Aragam, Director of Echocardiography Lab, VA Boston Healthcare System. All application materials should be sent directly to Inessa Stern at Inessa.Stern@va.gov
Special Comments: The Advanced Cardiovascular Imaging Fellowship seeks to provide intensive training in echocardiography in an academic setting, and introductory training in nuclear cardiology, cardiac CT and cardiac MRI. There will be close interaction with inpatient Cardiology teams, as well as Fellow trainees in Cardiology from Boston Medical Center, Brigham and Women's Hospital, and Massachusetts General Hospital. The program is designed to meet professional certification requirements for interpretation of standard transthoracic echocardiography studies, stress echocardiography, contrast imaging, and performance of transesophageal echocardiograms (TEE), including intraoperative TEE. The program will also provide training in Valvular Heart Disease through active participation in Heart Valve Clinic and intense exposure to structural heart imaging and interventions. The fellow will become proficient in the use of the latest technology for cardiac imaging and develop an integrated appreciation of cardiac physiology and pathophysiology.
Please Contact Inessa stern, supervisor of the echo lab for any questions:
Contact Email: Inessa.Stern@va.gov
Phone : 857-203-6823 
Jayashri Aragam MD, FACC, FASE
Director Echo lab,
VA Boston Healthcare System
1400 VFW Parkway
West Roxbury, MA 02132