General Cardiology Fellows
Class of 2026

Amir Gilad, M.D.
Hometown: Toronto, Canada
Medical School: Boston University Chobanian and Avedisian School of Medicine/Boston Medical Center
Residency (and Chief Residency): Boston University Chobanian and Avedisian School of Medicine/Boston Medical Center
Clinical interests: Non-invasive cardiology, Cardiac Amyloidosis, Medical Education

Kyle Jones, M.D.
Hometown: Cleveland, OH
Medical School: Dartmouth Geisel School of Medicine
Residency (and Chief Residency): Boston University Chobanian and Avedisian School of Medicine/Boston Medical Center 
Clinical/Research interests: Non-invasive Cardiology, Quality Improvement and Patient Safety

Frank Qian, M.D., MPH
Hometown: Nashville, TN
Medical School: University of Chicago Pritzker School of Medicine 
Residency: Beth Israel Deaconess Medical Center
Clinical/Research interests: Preventative Cardiology, Advanced imaging, Population Health/Epidemiology 

Samantha Rosenblum, M.D.
Hometown: Sharon, MA
Medical School: Boston University Chobanian and Avedisian School of Medicine 
Residency (Internal Medicine-Pediatrics): University of Massachusetts Medical School
Clinical/Research interests:  Medical Education, Cardio-obstetrics, Adult Congenital Heart Disease

Sarah Tadiri, M.D.
Hometown: Holden, MA
Medical School: Boston University Chobanian and Avedisian School of Medicine 
Residency: Boston Medical Center
Clinical/Research interests:  Medical Education, Electrophysiology, Advanced Imaging

Luis Trujillo, M.D.
Hometown: Nogales, Mexico
Medical School: Universidad de Monterrey
Residency: University of Miami/Jackson Health System
Clinical/Research interests: Non-invasive cardiology, advanced imaging, cardiac amyloidosis

Nirupama Vellanki Mithal, M.D.
Hometown: South Brunswick, NJ
Medical School: Boston University Chobanian and Avedisian School of Medicine
Residency: Beth Israel Deaconess Medical Center
Clinical interests: Disparities in Heart Failure/MCS Outcomes, Women's CV Health, Health Tech/Innovation
Interventional Fellows
Heather Fahey, M.D.
Hometown: Newark, DE
Medical School: UT Southwestern
Residency: Temple University Hospital
General Cardiology Fellowship:  Georgetown/Washington Hospital Center                                                                                                                                            Clinical/Research interests:  Women's Health, Coronary Artery Disease, Microvascular Dysfunction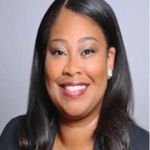 Tulani Washington-Plaskett, M.D., MS
Hometown: Fort Washington, MD
Medical School: Meharry Medical College
Residency (and Chief Residency): Morehouse School of Medicine
Clinical interests: Health Disparities in Cardiovascular Disease, Cardiovascular disease and pregnancy, Interventional Cardiology
Amyloid Research Fellow

Ikram Ullah, M.D.
Hometown: Swat, Pakistan
Medical School: Khyber Medical College, Peshawar, Pakistan
Residency: Icahn School of Medicine at Mount Sinai (Bronx) Program
Clinical interests:  Cardiac Amyloidosis, Preventive and Interventional Cardiology
Vascular Research Fellow
Ross Okazaki, M.D.
Hometown: Aiea, HI
Medical School: Boston University Chobanian and Avedisian School of Medicine
Residency: Boston University Chobanian and Avedisian School of Medicine/Boston Medical School
Clinical/Research interests:  Heart Failure, Vascular Medicine, Cardiometabolic Disease
---
Class of 2025

Rabah Alreshq, M.D.
Hometown: Jerusalem
Medical School: Ain Shams University, Cairo, Egypt
Residency: Albany Medical
Clinical/Research Interests: Cardiac Imaging, HFpEF & Cardiac Mechanics

Peter Evans, M.D.
Hometown: Brattleboro, VT
Medical School:The University of Vermont Larner College of Medicine
Residency: Hospital of the University of Pennsylvania
Clinical/Research Interests: Interventional Cardiology, Structural Heart Disease, Cardiac Critical Care, Rural Health Care Delivery and Disparities

Petro Gjini, M.D.
Hometown: Korca, Albania
Medical School: Wake Forest School of Medicine  
Residency: Boston Medical Center 
Clinical interests: Noninvasive Cardiology or Heart Failure 

Ross Pollack, M.D.
Hometown: Seattle, WA
Medical School: Johns Hopkins 
Residency: Brigham and Women's Hospital 
Clinical interests: Noninvasive or Electrophysiology 

Kate Raiti-Palazzolo, M.D.
Hometown: Chestnut Ridge, NY
Medical School: SUNY Buffalo 
Residency (and Chief Residency): Boston Medical Center
Clinical interests: General Cardiology, Medical Education, Imaging 

Christopher Valente, M.D.
Hometown: Fairport. NY
Medical School: SUNY Downstate 
Residency: Boston Medical Center
Clinical interests: General cardiology vs Electrophysiology vs Interventional Cardiology, Quality Improvement Hospital Operations
---
Class of 2024

John (Jack) Bostrom, M.D.
Hometown: Duxbury, MA
Medical School: University of Massachusetts Medical School
Residency: New York University Grossman School of Medicine
Clinical/Research Interests: Preventive Cardiology, Critical Care, Cardiovascular Imaging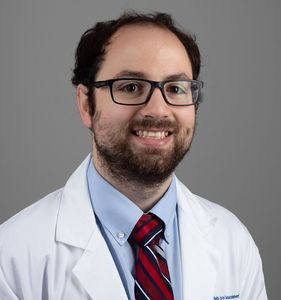 Matthew Cozzolino, M.D.
Hometown: Charlestown, RI
Medical School: Chicago Medical School. Rosalind Franklin University of Medicine and Science
Residency: Boston Medical Center
Clinical/Research Interests: General Cardiology, Cardiac Critical Care

Patrick Cruden, M.D.
Hometown: Santa Marta, CA
Medical School:The University of Vermont Larner College of Medicine
Residency: Beth Israel Deaconess Medical Center
Clinical/Research Interests: Quality Improvement/Clinical Outcomes Research, Advanced Imaging, Vascular Medicine and Preventative Cardiology
A

manda Fernandes, M.D.
Hometown: Sousa, Brazil
Medical School: Universidade Federal da Paraíba (UFPB)
Residency: University of Miami/Jackson Memorial Hospital
Clinical/Research Interests: Artificial intelligence in the management of heart failure, Arrhythmias in heart failure, Diastolic Dysfunction, Health disparities in heart failure and mechanical circulatory support.
Edeliz Flores

, M.D.
Hometown: Woodbourne, NY
Medical School: Albany Medical College
Residency: Boston University/Boston Medical Center
Clinical interests: Cardio-Obstetrics, Cardiovascular disease in women, Interventional Cardiology. 

Amna Khan, M.D.
Hometown: Karachi, Pakistan
Medical School: Aga Khan University
Residency (and Chief Residency): University of Massachusetts Medical School
Clinical interests: General Cardiology, Medical Education, Interventional Cardiology 

Priya Wadhera, M.D.
Hometown: London, England
Medical School: University of Michigan Medical School
Residency: New York University 
Clinical interests: Non-invasive cardiology, Cardiovascular health disparities, Health policy
---
Class of 2023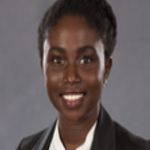 Ama Annor, M.D.
Hometown: Kumasi, Ghana
Medical School: University of Miami
Residency: Baylor College of Medicine
Clinical/Research Interests: Healthcare Systems strengthening in under-resourced countries, Global Health Cardiology, Imaging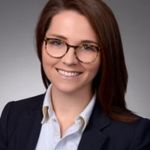 Alexandra, Pipilas, M.D.  (Administrative Chief Fellow)
Hometown: Boston, MA
Medical School: Loyola University Stritch School of Medicine
Residency (and Chief Residency): Boston University/Boston Medical Center
Clinical/Research Interests: Heart Failure, Medical Education, Echocardiography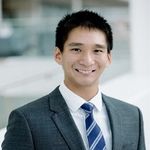 Stephen Tsaur, M.D. (Academic Chief Fellow) 
Hometown: Lexington, MA
Medical School: Perelman School of Medicine at the University of Pennsylvania
Residency: Brigham and Women's and Boston Children's Hospital 
Clinical interests: Noninvasive Cardiology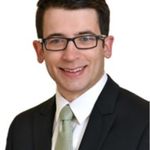 Tim Wymer, M.D. (Administration Chief Fellow)
Hometown: Albany, NY
Medical School: University of Maryland
Residency: Boston University/Boston Medical Center
Clinical/Research Interests: Echocardiography, Non-invasive Cardiology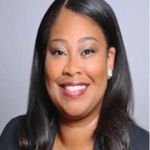 Tulani Washington-Plaskett, M.D., MS
Hometown: Fort Washington, MD
Medical School: Meharry Medical College
Residency (and Chief Residency): Morehouse School of Medicine
Clinical interests: Health Disparities in Cardiovascular Disease, Cardiovascular disease and pregnancy, Interventional Cardiology
---
GRADUATES: Class of 2022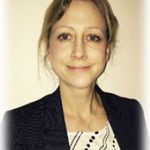 Charlotte Andersson, M.D.
Hometown: Svalov, Sweden
Medical School: University of Copenhagen, Denmark
Residency: Glostrup and Herlev Hospital, University of Copenhagen
Clinical/Research Interests: Heart Failure, Cardiovascular and Genetics Epidemiology, Clinical Outcomes Research
Current Position: Advanced Heart Failure and Transplant Fellowship, Brigham and Women's Hospital, Boston, MA  
Mayur Contractor, M.D. (Academic Chief Fellow)
Hometown: North Andover, MA
Medical School: University of Massachusetts
Residency: Hospital of the University of Pennsylvania
Clinical/Research Interests: Interventional Cardiology, QI, Echocardiography
Current Position: Noninvasive Cardiologist, Newton-Wellesley Hospital, Newton, MA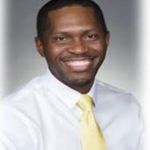 Salih Grevious, M.D.
Hometown: Philadelphia, PA
Medical School: Howard University
Residency (and Chief Residency): University of Miami/Jackson Health System
Clinical/Research Interests: Performance Cardiology, Electrophysiology, Cardiovascular Imaging, Vascular Medicine
Current Position: Noninvasive Cardiologist, Penn State Medical Center, Reading, PA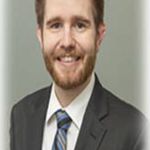 Brian Lilleness, M.D. (Administrative Chief Fellow)
Hometown: Seattle, WA
Medical School: New York Medical College
Residency (and Chief Residency): Boston University/Boston Medical Center
Clinical/Research Interests: Echocardiography, Cardiac Amyloidosis, Advanced Imaging, Medical Imaging
Current Position: Advanced Imaging Fellowship, Brigham and Women's Hospital, Boston, MA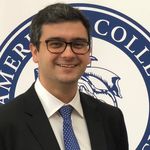 Guilhereme Marmontel-Nasi, M.D.
Hometown: Porto Alegre, Brazil
Medical School: Universidade Federal do Rio Grande do Sul
Residency: University of Miami/Jackson Health System
Clinical/Research Interests: Advanced Heart Failure, Cardiac Critical Care, Interventional Cardiology
Current Position: Advanced Heart Failure and Transplantation Fellowship, Massachusetts General Hospital, Boston, MA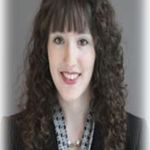 Yuliya Mints, M.D. (Administrative Chief Fellow)
Hometown: Brookline, MA
Medical School: Johns Hopkins University
Residency (and Chief Residency): Boston University/Boston Medical Center
Clinical/Research Interests: Clinical Cardiology, Echocardiography
Current Position: Noninvasive Cardiologist, Beth Israel Deaconess Medical Center, Boston, MA
---
Interventional Fellows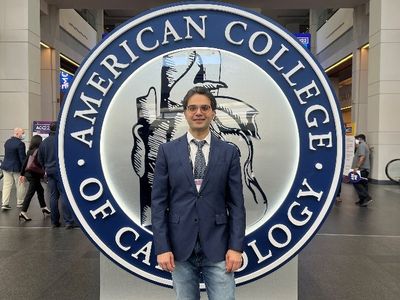 Moinuddin Syed, M.D.
Hometown: Hyderabad, India
Fellowship: West Virginia University, Morgantown, WV

Joseph Thouin, M.D.
Hometown: Los Angeles, CA
Fellowship: Kaiser Permanente Los Angeles, Los Angeles, CA
---
Electrophysiology Fellows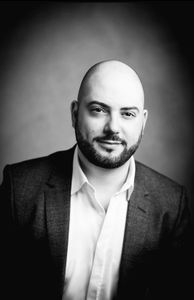 Michael Barkett, M.D., M.S.
Hometown: Ehden, Lebanon
Fellowship: Advocate Aurora Healthcare – University of Wisconsin, Milwaukee, WI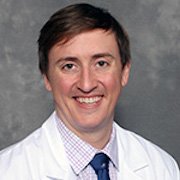 Mitchell Stelzer, D.O., M.P.H. 
Hometown:  Chagrin Falls, OH
Fellowship: OhioHealth Doctors Hospital, Columbus, OH