MS in Health Sciences Education
The new Health Sciences Education (HSE) program provides a wide range of practical training for health sciences educators in the principles of education and teaching applicable to their specific health sciences discipline. HSE is offered through Graduate Medical Sciences (GMS), in collaboration with the School of Education (SED) and all required courses will be available online, starting January 2019.
Program Overview
The HSE program aims to develop expertise in teaching and education, specifically in Health Sciences professions. The program prepares students to emerge as leaders in education in their health sciences field. Students develop advanced skills in curriculum development, classroom and clinical teaching, student and program evaluation and how to evaluate and apply the best available evidence to inform their educational practices.
Learning Objectives include:
Curriculum development in health sciences education
Teaching methods in health sciences education
Evaluation and assessment of health sciences students and educational programs
Research in health sciences education
Curriculum Overview:
Program offers both a certificate and masters degree, which can be completed in one year or several years
The certificate program requires 16 credits of courses and the masters program requires 32 credits of core courses and electives chosen by the student
An individualized practicum under a faculty mentor allow students to gain experience in their chosen discipline
Learn more about the HSE curriculum.
Admissions
All applicants must already have completed a degree in a health sciences discipline.
Individuals with a terminal degree (MD, PhD, DO, etc.)  may apply to either the Certificate or Masters program with no previous work experience.
Individuals with a Masters degree in a health sciences discipline must have one year of work experience in the health sciences discipline to apply to the Masters program but no work experience is required to apply to the Certificate program.
Individuals with a Bachelors degree in a health sciences discipline must have a minimum of three years work experience in your health sciences discipline to apply to the Masters program and two years of work experience to apply to the Certificate program.
Admissions Options:
(1) MS program
(2) Certificate Program
(3) Non-Degree and take course(s)
Tracks 1 and 2 apply through  GMS   and WebAdmit where as non-degree applicants must complete the non-degree application information found here
Learn more about requirements for application to the HSE programs.
Learn more about general GMS admissions.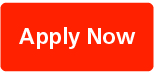 Contact:
Lindsay Demers, PhD
Assistant Director
Director, Education Evaluation Core
Assistant Professor of Medicine
ldemers@bu.edu 
Jeff Markuns, MD, EdM
Program Director
Assistant Professor
Department of Family Medicine
jmarkuns@bu.edu
Register for a Open House or Webinar to learn more!