M.S. in Medical Sciences Program
The mission of the MS in Medical Sciences (MAMS) Program is to prepare students for a career in medicine by providing an academic environment that fosters integrity, collaboration, professionalism, cultural competence and lifelong learning. These core values align well with the mission of Boston University School of Medicine and Boston Medical Center.
MAMS is one of the oldest and most successful special Master's programs in the United States. Since it began in 1985, MAMS has selectively identified students who are both driven and dedicated to pursuing a career in medicine. The program has been largely successful in helping over 2,000 students gain admission to US medical schools.
MAMS is a 32 credit program that can be completed in either one or two calendar years, with all students starting in September. Coursework is completed during the fall and spring semesters. A laboratory or literature-based thesis is required and many students elect to complete the program in two years, using the second year to gain valuable research experience. The curriculum and tuition for the program are identical for both the one and two year options.
In addition to coursework in the medical sciences, students may also opt to pursue interests in other areas such as Public Health, Mental Health Counseling and Behavioral Medicine, or Clinical Investigation by entering a dual degree or concentration program.
Hear from current students and graduates on how the Master's in Medical Sciences Program (MAMS) prepared them for medical school admission and how it helped shape their career goals in medicine.
Ready to apply?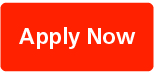 For more information please contact the MAMS Program Director, Dr. Gwynneth Offner.