M.S. in Medical Sciences Program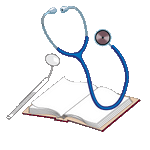 The M.S. in Medical Science Program (MAMS) introduces students to a broad range of topics in the medical sciences while strengthening their academic credentials for admission to medical, dental or other professional schools.
The MAMS program is a 32 credit program that can be completed in either one or two calendar years. All students begin the program in September. The curriculum and tuition for the program are identical for both the one and two year options. A laboratory or literature-based thesis is required and many students elect to complete the program in two years, using the second year to gain valuable research experience.
In addition to coursework in the medical sciences, students may also opt to pursue interests in other areas such as Public Health, Mental Health Counseling and Behavioral Medicine or Clinical Investigation by entering a dual degree or concentration program.
We also offer a M.S. in Oral Health Sciences degree for students who are specifically interested in dental medicine.
For more information please contact: Gwynneth Offner, Ph.D., Director