Graduate Admissions
The Division of Graduate Medical Sciences at BU School of Medicine maintains a robust admissions cycle each year, reviewing applicants for an academic program in the biomedical sciences. Applicants who have completed all requirements for a baccalaureate degree from a recognized college or university are invited to apply for admission into one (or up to two) of our 40 graduate programs.
Application Process
Prospective applicants will create an account with the Boston University Centralized Application System (BU-GMS CAS) completing all personal, academic and supporting document sections. Applicants will be able to select the graduate program(s) of choice within GMS, and prompted to complete corresponding program materials in order to submit. Please note: there is a separate process for the Physician Assistant Program. Please see the PA website and apply for the PA program through CASPA.
For more information regarding Tuition and Financial Aid, please visit our website.
If you are seeking financial aid, we advise you to complete the optional SSN section of your application to expedite the process.
Applicants can review their program status or pay for their program(s) by selecting the "Manage My Programs" tab when logged into BU-GMS CAS. The application fee is $95. You will also receive email updates throughout this process regarding submission of materials and recommendation letters, status and decisions.
Once all of the required applicant materials are received, your application will be thoroughly reviewed by the individual program or faculty committee who will make a final recommendation to the GMS Admissions Office. Once this is completed, we will notify you of the final decision by mail and/or email. Due to privacy regulations we cannot give decisions over the phone.
Many of our master's programs offer rolling admissions, so please check with the individual programs on the timeline.
More Information: Health Insurance | Housing
Technical Standards
Required Documents
All Applicants:
An unofficial transcript of each college or university attended is acceptable to complete your application and should be uploaded in the section "Supporting Information > Documents".  Applicants will be prompted to complete the transcript request form within the application for Official Transcripts which should be sent directly to our transcript department address below. Upon matriculation into the program, you must submit an official, final transcript. Please note that if you have multiple unofficial transcripts from the same college or university, combine them into one upload.

Send Transcripts to:

BU Graduate Medical Sciences Transcript Department, PO Box 9204 | Watertown, MA 02471

Three letters of recommendation from faculty members, research advisors or similar in your proposed field. There is a section to provide the recommender's name, email, personal note of request and deadline for submission which will be electronically sent to him/her with further instructions. No paper letters accepted.
A Personal Statement, no less than 200 words, that describes your qualifications and the objectives of your intended educational program.
CV/Resume
Official results of the General Test of the Graduate Record Examination (GRE)
Financial Assistance
International Applicants
Additional Documents are required by international students. You will be prompted to complete a separate section of materials once you have submitted your application. Please keep in mind that processing international documents may take time, so it is suggested that if you are applying for spring admission, submit your application no later than October 15th, and for fall admission, submit no later than June 1st to be considered.

Transcript and letters of recommendations should be in English.
Test of English as a Foreign Language (TOEFL) or IELTS for applicants whose native language is not English. The minimum score requirement for TOEFL is 213 (computer-based test) or 550 (paper-based test). For the computer-based test the minimum score for each section are as follows: Reading-21, Listening-18, Speaking-23, Writing-22. The minimum score required for IELTS is 6.5.
See ISSO Website for all forms.
The financial documentation for international Ph.D. applicants is NOT required.
Non-Degree Applicants
The Non-Degree application is for those with an accredited bachelor's degree or its international equivalent who do not wish to enter a degree program but wish to take a course(s). Except under unusual circumstances, non-degree students may transfer no more than 8 credits for a master's degree program or 16 credits for a PhD degree program. In order to transfer credits toward a degree, course grades received must be a "B" or higher.
Complete the non-degree application; only include unofficial transcript upload. GRE scores and recommendation letters are not required.
Non-degree applicants are not eligible for University sources of financial aid or aid that requires matriculation in a degree program.
BMC Employees
Contact Information
For admissions requirements, deadlines and policies:
Division of Graduate Medical Sciences
Boston University School of Medicine
Phone: 617-638-5255
Fax: (617) 638-5740
For application technical issues:
gms-support.bu@liaisoncas.com
Phone: 857-304-2005
Program Contacts
To speak with a program representative, please see the following list of contacts.
PhD Programs
Program in Biomedical Sciences (PiBS) – Danielle Simeone (pibs@bu.edu )
Anatomy & Neurobiology – Patricia Jones (psterlin@bu.edu)
Behavioral Neuroscience- Rose Razzino (hcr@bu.edu)
Graduate Program for Neuroscience (GPN) – Dr. Shelley Russek (neurosci@bu.edu)

Computational Nueroscience Track: Apply via GPN

Pharmacology – Dr. Carol Walsh (pharm2@bu.edu)
Program in Biomedical Sciences: Biochemistry, Biophysics, Genetics & Genomics, Nutrition & Metabolism, Microbiology, Molecular & Translational Medicine, Pathology & Laboratory Medicine, Oral Biology and Physiology.
M.D./Ph.D Program
Masters Programs
Applications open September 2, 2015. Please refer to our detailed instructions on how to navigate the new BU Centralized Application System. Thank you for your interest in our graduate programs!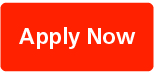 Deadlines:
Ph.D. Programs
Fall Admissions
Spring Admissions
Anatomy & Neurobiology
January 6th
N/A
Behavioral Neuroscience
January 6th
N/A
Computational Neuroscience
December 16th
N/A
Neuroscience (GPN)
December 16th
N/A
Pharmacology & Experimental Therapeutics
December 16th
N/A
Program in Biomedical Sciences (PiBS): Biochemistry/Biophysics/
Genetics & Genomics/ Immunology/
Microbiology/ Molecular & Translational Medicine/ Nutrition & Metabolism/ Oral Biology/ Pathology/ Physiology
December 2nd
N/A
MD/PhD Combined Program
November 1st
N/A
Master's Programs
Fall Admissions
Spring Admissions
Anatomy and Neurobiology
May 1st
No Enrollment
Bioimaging
August 1st
October 15th
Biomedical Forensic Sciences
July 31st
No Enrollment
Clinical Investigation
June 1st
October 15th
Forensic Anthropology
June 29th
No Enrollment
Genetic Counseling
December 16th
No Enrollment
Healthcare Emergency Management
June 1st
October 15th
Medical Sciences
Rolling Admissions
No Enrollment
Oral Health Sciences
May 15th
No Enrollment
Medical Anthropology & Cross-Cultural Practice
June 29th
October 15th
Mental Health Counseling & Behavioral Medicine
Rolling Admissions
No Enrollment
Nutrition & Metabolism
Rolling Admissions
October 15th
Pathology & Laboratory Medicine
May 1st
No Enrollment
Physician Assistant
September 1st
No Enrollment
Physiology
May 1st
No Enrollment