Graduate Admissions
The Division of Graduate Medical Sciences at BU School of Medicine maintains a robust admissions cycle each year, reviewing applicants for an academic program in the biomedical sciences. Applicants who have completed all requirements for a baccalaureate degree from a recognized college or university are invited to apply for admission into one (or up to two) of our 40 graduate programs.
The 2018 spring and fall application portal is now open.
Technical Standards
Please refer to our detailed instructions on how to navigate the new BU Centralized Application System. Thank you for your interest in our graduate programs!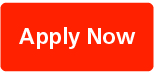 Deadlines:
Ph.D. Programs
Spring 2018 Admissions
Fall 2018 Admissions
Anatomy & Neurobiology

No Enrollment

January 11th
Behavioral Neuroscience

No Enrollment

December 14th
Computational Neuroscience

No Enrollment

December 15th
Neuroscience (GPN)

No Enrollment

December 15

th
Pharmacology & Experimental Therapeutics

No Enrollment

December 7th
Program in Biomedical Sciences (PiBS): Biochemistry/Biophysics/
Genetics & Genomics/ Immunology/
Microbiology/ Molecular & Translational Medicine/ Nutrition & Metabolism/ Oral Biology/ Pathology/ Physiology

No Enrollment

December 1st
MD/PhD Combined Program

No Enrollment

November 1st
Master's Programs
Anatomy and Neurobiology
No Enrollment
May 1st
Bioimaging
November 1st
April 1st
Biomedical Forensic Sciences
No Enrollment
July 31st
Biomedical Research Technologies
No Enrollment
June 1st
Clinical Investigation
November 1st
June 1st
Clinical Investigation Certificate

Rolling Admissions

Rolling Admissions

Dual Medical Sciences/Clinical Investigation
No Enrollment

Rolling Admissions

Dual Medical Sciences/Mental Health Counseling

No Enrollment

June 1st
Forensic Anthropology
No Enrollment
June 28th
Genetic Counseling
No Enrollment
December 15th
Healthcare Emergency Management
November 1st
April 1st
Medical Sciences
No Enrollment
Rolling Admissions
Oral Health Sciences
No Enrollment
May 17th
Medical Anthropology & Cross-Cultural Practice
November 1st
August 1st
Mental Health Counseling & Behavioral Medicine
No Enrollment
June 1st
Nutrition & Metabolism

November 1

st
Rolling Admissions
Pathology Laboratory Sciences
No Enrollment
August 1st
Physician Assistant
No Enrollment
October 5th
Physiology
No Enrollment
May 10th