Spotlight on PhD Student: Sarah Rozelle
Sarah Rozelle
PhD Student, Molecular Medicine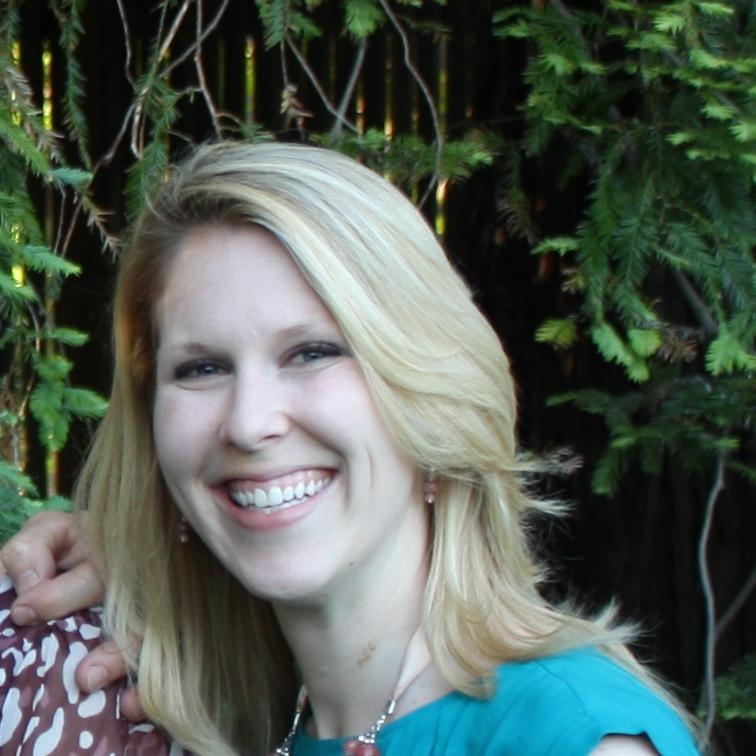 Some people are born to lead and serve others.  Sarah Rozelle, member of the Cell and Molecular Biology program and Molecular Medicine program at Boston University School of Medicine, is no exception.  A California native and addict to Peet's Coffee, Sarah discusses first hand her stem cell research, volunteer work, and the importance of a fun work environment.
What brought you to BU?
Before coming to Boston University School of Medicine (BUSM), I was working as a lab technician in a yeast biology laboratory.  After three years, I was ready for something new, though I wasn't sure what exactly.  I started looking into graduate schools with umbrella programs, and BUSM seemed like an ideal fit.  Scientists collaborate across the university giving the graduate students the opportunity to learn about more than just one lab, or one technique.
What program are you in?
I am in the Cell and Molecular Biology program.  Because it is an umbrella program, Cell and Molecular Biology students at BUSM join a second department or program as well, such as Microbiology, Molecular Medicine, or Biochemistry.  I am a part of the Molecular Medicine program, house in the Department of Medicine.  My second year courses, qualifying exam, and dissertation are all through the Molecular Medicine program, though I still participate in activities with the Cell and Molecular Biology program.
What kind of research are you involved in?
Right now, I am focused on Induced Pluripotent Stem cells (iPSC), which I make from human blood. My lab takes blood samples from patients at Boston Medical Center, and I reprogram the blood cells into iPSCs, and then differentiate them back into blood cells.  The goal of this process is to better understand the disease mechanisms of sickle cell anemia.  I enjoy this work because I can see the potential effects it can have on our local Boston community, since the current treatment for sickle cell anemia does not work for all patients.  I hope to establish a drug screening platform with the cells from the patients at Boston Medical Center, and really have a positive impact on the lives affected by sickle cell anemia.
What do you hope to do after you earn your degree?
I am still undecided at this point.  I know that I really enjoy teaching, though the job market for teaching positions is small.  I enjoy talking about science – sometimes more that I enjoy doing it!  I can vision myself pursuing non-traditional teaching routes.
You were recently elected President of the GMSSO.  Can you tell me what you have planned for the upcoming year?
The Graduate Medical Sciences Student Organization or  GMSSO is very active this year.  We are bringing back "Movie Nights," and will have a showing of GATTACA in October.  Hopefully we will be able to offer a second movie in the spring semester as well.  The GMSSO is very successful with their blood drives, and will again be hosting them at various points throughout the year.  Volunteering within the organization has hit an all-time high, and we really hope to expand the service opportunities to the rest of the GMS community.  We understand that it is difficult for students to not only find the time to volunteer, but to also find a volunteer position.  By setting up various service projects and sites, we will try to make it easier for our students to volunteer in the community.
Are you involved in any other activities on campus?
I was a teaching assistant last year for the FiBS modules III and IV, and I hope to teach again this year.  I am also very active in Cell and Molecular Biology activities and recruitment.  I am a participant in the Hematology Training Program, and attend lectures hosted by the Center for Regenerative Medicine.
What is your favorite part of your life as a student?
I really enjoy working in my lab.  The atmosphere makes it so easy for me to put in the long and tedious hours.  The leaders of my lab work hard to provide a fun place to work, and I appreciate the comradeship I have with my colleagues.  The rough days aren't so bad when I have a lab lunch to look forward to later that week!
What do you enjoy doing outside of BU?
I am involved in P.E.O. (Philanthropic Educational Organization), which is an organization that helps women pursue their educational goals, whether it be starting college, a trade school, or graduate school.  We raise money to help them fund their education through loans and grants.  It is very rewarding to help women of all ages pursue education.
In the warmer Boston months, I am an active cyclist.  My friends and I find long, scenic routes outside of the city.  We have been on routes to different parts of Massachusetts, as well as in the White Mountains of New Hampshire.  In the summer, we ride during the week, but save our longer journeys for the weekend, where we can cycle over 40 miles a day!  It is great to get the exercise and socialize.
Do you have any advice for current students?
Have fun with your career.  It is easy to burnout, so make sure you enjoy your work environment as much as your life outside of work.  Loving your job will make it easier to persevere when times are tough.