Spotlight on MS Student: Rebekah Gould
W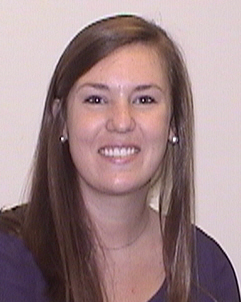 hat drove you to pursue a career in science?
Science was always secondary to dentistry. From as far back as I can remember I have wanted to be a dentist, and naturally, I found myself interested in science. Growing up, I had a strong relationship with my own pediatric dentist and orthodontist, and I really admired him. When it came time to attend college, I decided to attend the University of North Carolina at Chapel Hill with the goal to pursue a career in dentistry.
Why did you choose to come to Boston University School of Medicine (BUSM)?
I was really hoping to go to dental school following my senior year of college, but for various reasons, it did not work out that way. While I had a solid Dental Admissions Test (DAT) score and plenty of experience shadowing in the field, I didn't have the strongest undergraduate GPA. I knew I might have to get a Master's degree before applying again, and started looking for programs. When I found the BUSM Oral Health Sciences (OHS) Track, I almost thought it was too good to be true! The program was exactly what I needed, and it seemed like it would prepare me well for dental school.
Can you tell me a little about the program you are in?
UNC is a huge school, so to come into a program with only seventeen other students was what initially attracted me to this program. The OHS program is a track within the MA in Medical Sciences program where students take half of their classes with the first-year dental students at the BU Goldman School of Dental Medicine (BUGSDM). These classes are a unique characteristic of the program because they give the OHS students a real chance to experience the rigor of dental school courses. OHS also provides a lot of support to their students. The program director, Dr. Theresa Davies, is so enthusiastic about helping her students achieve their goals. This support system was not something I had in undergrad, and it has really helped me progress through the program.
What are your plans after completing the program?
I officially graduate in September 2013, but I will be walking in the May Commencement ceremony. This fall, I will attend BUGSDM as a dental student. Because I am in the OHS program, I will have already taken a few of my first semester classes, so my schedule will be a little lighter than the other first-year dental students. I hope this extra time will allow me to really focus on my other courses and to explore all my options. After dental school, I want to pursue a specialty in pediatric dentistry or orthodontics.
What do you enjoy doing outside BUSM?
I came to Boston in June 2012 for the very first time when I started the OHS program. I live in the South End with two roommates, and we love being tourists within the city. We are always finding new restaurants to try. I recently attended my first Celtics game, and I want to go on a Duck tour this summer. The winter seemed very long, and I am happy that it is finally starting to warm up.
What advice can you give other GMS students?
No matter what program you are in, give it all you've got. Dr. Davies told me when I entered the program that the work in the upcoming year would be my hardest yet, but that I would be successful as long as I put the effort in. Your work is doable, even when it is most challenging. Seek out a support system, whether it is an advisor, a professor, a classmate, or family and friends. There are resources out there for GMS students to help you throughout your career here – you just have to know how to find them. With the right support system and a strong commitment to your work, you will be able to work hard and succeed.