Presentations and Events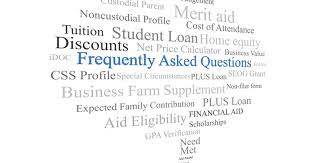 The financial aid process can be complicated, which is why Student Financial Services offers a variety of financial aid events available to all BUMC students.  Financial aid workshops and seminars are a vital source of information for students who want to better understand every aspect of the financial aid process.
2019 Financial Fitness Fair
Thank you all that attended the 2019 Financial Fitness Fair! We will see you at next year's Fair, September 2020.
AAMC Student Loans and Repayment Strategies
For those who could not attend the in-person session held in April 2019, the AAMC website provides a recorded version. While not a recording of the actual presentation, the content offered is the same.
2019-2020 AAMC FIRST Friday Webinar Series
These AAMC-hosted webinars are open to the entire BUMC community. To register for any of the below sessions, please visit AAMC FIRST Videos and Webinars. If you cannot make any session, you may view any webinar session after the date of the presentation on the AAMC FIRST website.
May 8, 2020-

When Postponing Payments Is – and is NOT – a Good Idea

June 12, 2020-

Repayment Strategies: How to Manage Student Loans After Graduating Medical School
Recorded April 14, 2020. Available for viewing until June 30, 2020.
Recorded May 6, 2020. Available for viewing until June 30, 2020.
AccessLex Institute Road to Zero
The AccessLex Institute Road to Zero provides great resources for graduate/professional students weighing all the options in selecting a federal loan repayment program.
ADEA Educational Debt Management Materials for Dental Students
The materials on the ADEA website will assist dental students with better managing their student loans and planning their overall repayment strategies.