Presentations and Events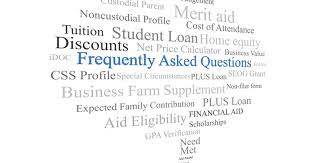 The financial aid process can be complicated, which is why Student Financial Services offers a variety of financial aid events available to all BUMC students.  Financial aid workshops and seminars are a vital source of information for students who want to better understand every aspect of the financial aid process.
Upcoming Presentations
Doctors Without Quarters hosts this informative webinar. Beyond basic strategies, this session provides upcoming graduates guidance on how to avoid common mistakes, and advice on other financial considerations. Attendees will gain helpful insights, as they transition into training, while managing their loans on a limited budget.
May 20th at 8 PM ET.
Registration is required, which can be completed here: https://us02web.zoom.us/webinar/register/WN_kRcazqY-RWibqYCuuwZwfQ.
Previous Sessions
Financial Literacy Programs
AAMC Student Loans and Repayment Strategies
Experian Understanding Credit
AAMC FIRST Friday Webinar Series
AAMC-hosted webinars are open to the entire BUMC community. Previous session can viewed on the AAMC FIRST Videos and Webinars.
AccessLex Institute Road to Zero
The AccessLex Institute Road to Zero provides great resources for graduate/professional students weighing all the options in selecting a federal loan repayment program.
ADEA Educational Debt Management Materials for Dental Students
The materials on the ADEA website will assist dental students with better managing their student loans and planning their overall repayment strategies.