Presentations and Events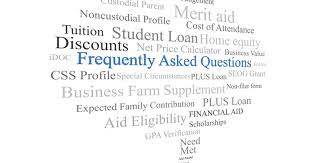 The financial aid process can be complicated, which is why Student Financial Services offers a variety of financial aid events available to all BUMC students.  Financial aid workshops and seminars are a vital source of information for students who want to better understand every aspect of the financial aid process.
Upcoming Presentations
Understanding Credit 101 Presented by Experian

Ever wonder about the importance of a credit report or why a credit score matters? SFS is partnering with Experian, one of the largest credit reporting agencies, to provide the BU community with a free virtual webinar to help attendees understand the basics of credit reports and scores. The webinar will be held on Wednesday, September 28, from 2 – 3PM. You can register for the event here.
Previous Sessions
Harvard Medical School Spring Financial Literacy Lecture Series
Our colleagues at HMS opened their informative financial literacy series, hosted by Panacea Financial, to all medical students across Boston. Click on the below links to access the programming
5 Financial Mistakes Physicians Make and How to Avoid Them
Student Loan Management Strategies Through Medical School, Into Residency, and Beyond
Investing and Retirement Planning for Medical Students
Experian Understanding Credit
Experian Advanced Understanding Credit: 201: (pdf only)Building on the 101 session, this Advanced Credit presentation will go beyond the basics, helping you better interpret the information on your credit report, understand how lenders evaluate consumers for credit, and tips to improve your credit score.
AAMC FIRST Friday Webinar Series
AAMC-hosted webinars are open to the entire BUMC community. Previous session can viewed on the AAMC FIRST Videos and Webinars.
AccessLex Institute Road to Zero
The AccessLex Institute Road to Zero provides great resources for graduate/professional students weighing all the options in selecting a federal loan repayment program.
ADEA Educational Debt Management Materials for Dental Students
The materials on the ADEA website will assist dental students with better managing their student loans and planning their overall repayment strategies.