Presentations and Events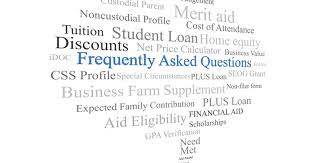 The financial aid process can be complicated, which is why Student Financial Services offers a variety of financial aid events available to all BUMC students.  Financial aid workshops and seminars are a vital source of information for students who want to better understand every aspect of the financial aid process.
2019 Financial Fitness Fair
Dates TBD, Fall 2019
AAMC Student Loans and Repayment Strategies
For those who could not attend the in-person session held in April 2019, the AAMC website provides a recorded version. While not a recording of the actual presentation, the content offered is the same.
2018-2019 AAMC FIRST Friday Webinar Series
These AAMC-hosted webinars are open to the entire BUMC community. To register for any of the below sessions, please visit AAMC FIRST Videos and Webinars. If you cannot make any session, you may view any webinar session after the date of the presentation on the AAMC FIRST website.
September 19, 2018 – The Cost of Interviewing for Residency
October 19, 2018 – 7 Steps to Increasing Your Credit Score
November 8 and 9, 2018 – How to Manage Student Debt During Residency
December 7, 2018 – You Bought What? Using Behavioral Economics to Better Understand and Improve Your Financial Decisions
January 18, 2019 – Home Financing for Graduating Medical Students and Residents
February 22, 2019 – How the MedLoans Organizer and Calculator is Helping Single & Married Physicians Manage Their Student Loans
March 8, 2019 – Loan Repayment and Financial Testimonials of Medical Residents
April 19, 2019 – How Long Will it Take to Repay Your Student Loans?
May 10, 2019 – The Current State of Public Student Loan Forgiveness (PSLF)
June 28, 2019 – The Cost of Applying for Residency
July 12, 2019 – Strategic Repayment for Graduating Medical School Students
ADEA Educational Debt Management Materials for Dental Students
The materials on the ADEA website will assist dental students with better managing their student loans and planning their overall repayment strategies.