Presentations and Events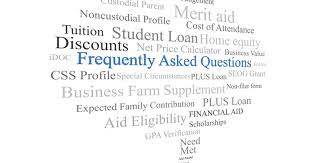 The financial aid process can be complicated, which is why Student Financial Services offers a variety of financial aid events available to all BUMC students.  Financial aid workshops and seminars are a vital source of information for students who want to better understand every aspect of the financial aid process.
Upcoming Financial Literacy Sessions
Experian Understanding Credit program
Experian Understanding Credit: 101: Veronica Herrera from Experian will be presenting on the basics of understanding credit reporting and scores.
Two sessions:
Thursday, December 3rd  , 4pm-5pm
Tuesday, December 8th , 4pm-5pm
Experian Advanced Understanding Credit: 201: Building on the 101 session, this Advanced Credit presentation will go beyond the basics, helping you better interpret the information on your credit report, understand how lenders evaluate consumers for credit, and tips to improve your credit score.
Thursday, December 10th , 4pm-5pm
All sessions are open to all BU students, faculty and staff.
Registration for all Experian Understanding Credit sessions
AAMC Home Financing for Graduating Medical Students and Residents
This informative session will explain the "ins and outs" of obtaining home financing. Emphasis will be placed on the proper steps to take when applying for a loan and questions to ask loan officers. Additional topics will include what loans are available to doctors, understanding debt ratios and estimating funds required to close on a mortgage.
January 15, 2021 at 2:00pm 
Click here to register for the Home Financing session
Financial Literacy Programs
AAMC Student Loans and Repayment Strategies
For those who could not attend the in-person session held in April 2019, the AAMC website provides a recorded version. While not a recording of the actual presentation, the content offered is the same.
2020-2021 AAMC FIRST Friday Webinar Series
AAMC-hosted webinars are open to the entire BUMC community. Previous session can viewed on the AAMC FIRST Videos and Webinars. 2020-2021 dates TBD.
AccessLex Institute Road to Zero
The AccessLex Institute Road to Zero provides great resources for graduate/professional students weighing all the options in selecting a federal loan repayment program.
ADEA Educational Debt Management Materials for Dental Students
The materials on the ADEA website will assist dental students with better managing their student loans and planning their overall repayment strategies.