BUMC IT Student Employment
General Information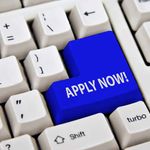 Our Medical Campus IT is always interested in hiring BU Undergrad and Graduate students who are passionate about technology and possess great customer service skills. Come join a diverse team supporting the Faculty, Staff and Students of the BUMC Community. In return, we provide an environment that encourages creativity, collaboration, professional and personal growth, life-long friendships, and a sense of purpose topped off with a touch of humor.
This is the perfect job for students who are good with computers. If you fix your friends' computers and help them understand a bit about how you did it, then this job may be for you. If you are looking for a fun, challenging job, you've found it! The pay rate is $15.25 per hour and student employees are required to work at least 6 hours a week in blocks of 2 hours or more during our hours of operation – Monday to Friday from 8:30am to 5pm.
The BUMC IT Service Desk is located on the 4th floor of the Crosstown Building (801 Massachusetts Ave.)  at the BU Medical Campus in Boston's South End. Transportation to our office is available by the BU Shuttle and several MBTA bus lines. If you want to know more about what we do, take a look at our website.
During COVID-19 compliance protocols, remote work opportunities are available for the right applicant.
Description of Position
Title: Computer Technician's Assistant
Job Description:
Provide assistance to front-line technical support staff at the BU Medical Campus in Boston's South End. Suitable candidates will have installed computer hardware, reformatted computers, cleaned viruses, etc., in the past. Substantial direct contact with clients required as well as excellent written and verbal skills. Previous customer service experience is a plus.
Qualifications:
You should be currently enrolled at Boston University as an undergraduate or graduate student. Entering freshmen are welcome!
You should have an in-depth knowledge of Windows and/or Mac personal computers.
You should have experience with a wide variety of software, and you must be able to communicate this knowledge to people of all levels of technical understanding.
You should be enthusiastic about improving your skills and be able to work independently.
You should enjoy working with people and have excellent English language communication skills, in person and on the phone.
You need to be able to commit six (6) or more hours per week in blocks of at least 2 hours.
BUMC IT student employees will find more specific requirements on the application and will receive a scheduling form after they are hired.
Pay rate: $15.25/hour
Hours: Students must be able to work six (6) or more hours per week in blocks of at least 2 hours Mon – Fri, 8:30 am – 5 pm.
Transportation: BU Shuttle or MBTA buslines
How to Apply
1. Check your qualifications.
See the job description above for more information.
2. Fill out an application form.
For security purposes, you must have a BU username and Kerberos password to access the application form.
3. We will contact you.
Within two weeks of receiving your application, we will contact you to let you know your status. If we are hiring and your qualifications look like a good match, we'll set up a time for an interview. If hiring is closed then we will retain your resume for the next hiring period.
4. Soon after the interview, you'll find out if you're hired.
As soon as we can, usually within a week after the interview, we'll get back in touch with you by phone or e-mail to tell you whether we can offer you a job. Please note that final hiring for long term positions can take longer depending on the time of year.
5. If you get the job…
If we do hire you and you accept the job, congratulations! Find out the next steps in the hiring process and fill out required paperwork.