Community Health Centers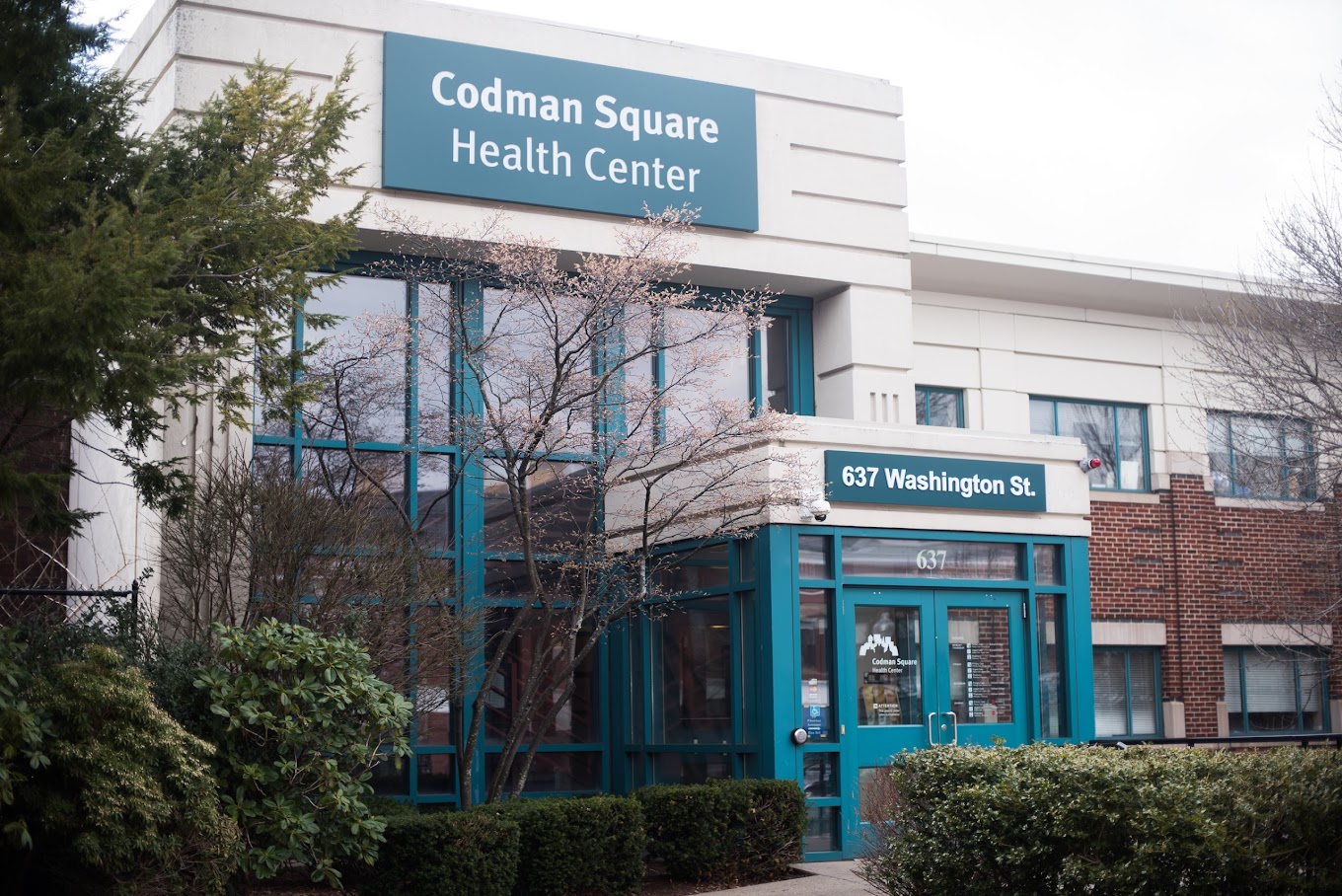 Codman Square Health Center in Dorchester
Background
A community-based health care center that provides community-focused care in the heart of Dorchester. Their mission is dedicated to serving as a resource for improving the physical, mental and social well-being of the community
The Center provides comprehensive services including primary care, urgent care, dental care, eye care, behavioral health, public health, fiscal health, fitness/wellness programming and youth programming. Exciting resident opportunities include innovative healthcare delivery models, such as shared medical appointments (SMA)
With over 250 multi-lingual and multi-cultural expert clinicians, medical staff, and employees, that serves 21,000 patients by providing over 110,000 patients visits per year. Congruent with the PCTP mission and vision, 87% of the Center's patient population live below 200% of the Federal Poverty Level
Highlights
Large multi-lingual and multi-cultural patient panel that is medically underserved
Learning and participating in an innovative Diabetes chronic care model (CCM)
Collaborating with the center's in-house charter public high school
Learning and providing comprehensive care through 'prescriptions' to the center's Healthworks fitness center
Brand new Walczak Health and Education Center that opened in 2013. The 35,000 square foot, $18.2 million center includes 22 additional exam rooms, 6 mammography/radiology facilities, 13 provider offices, and 3 group medical visits rooms
The Center was recognized as a Level 3, Patient-Centered Medical Home (PCMH), by the NCQA in 2013. This amazing opportunity will enable residents to participate in the exciting health care delivery redesign of the center to become even more patient-centric
***New 2022: The Codman HIV Primary Care Track is an opportunity for residents in the IM primary care clinic at Codman to also gain additional training and clinical experience in HIV diagnosis, prevention, and treatment in an FQHC setting through a diversity, equity and inclusion lens and to meet criteria to sit for the AAHIVM HIV Specialist exam. Individual and shared patient panels will provide HIV clinical experience as part of their primary care training while supplemental didactic sessions and online learning using the National HIV Curriculum will cover all aspects of HIV care. Residents will also be expected to attend at least one local or national HIV related conference (funding is expected to be provided) and to complete a QI project. Residents will also have the opportunity to visit local AIDS services organizations and public health organizations.
---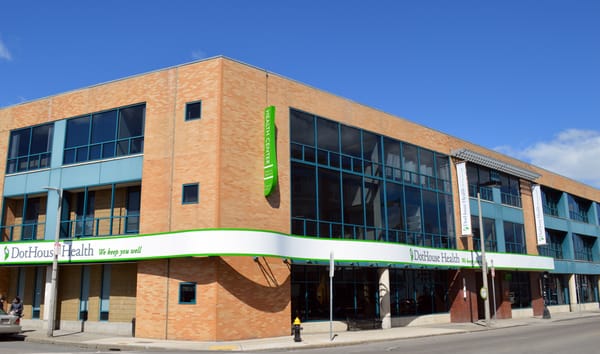 Dorchester House Multi-service Center
Background
From its early beginnings in 1909, when the "Dorchester House" was established, a mission of community education and outreach has been its foundation. Initially, it was created for the purpose of industrial, educational, and charitable work, and the establishment and maintenance of reading rooms, library and social meetings. As the needs of the community evolved, Dorchester House evolved into a leading force for change in the health, economic and social status of our community
The Dorchester House Multiservice Center, located in the Field's Corner section of Dorchester serves several culturally diverse neighborhoods. This neighborhood has traditionally been Boston's 'melting pot' due to the proximity to downtown Boston, accessibility to public transportation, and availability of housing. Whether patients need a general check-up, help with a chronic health problem, prenatal care, a range of specialty services, an eye-exam or nutrition counseling, skilled health care practitioners are here to help
Highlights
Joint Commission-accredited health center recognized for achieving national standards for quality and safety in healthcare delivery and has achieved the highest rank (Level 3) from the National Committee for Quality Assurance
Provides comprehensive primary care services with Adult, Family, Pediatrics and Women's Health departments that meet the diverse needs of every member of a family. The health center's on-site Dental Care, Eye Care and Behavioral Health departments ensure that patients have convenient access to a full range of care
300 staff members provide care in multiple languages
110,093 patient visits last year
Approximately 30% of the population is Asian, 14% Hispanic, 29% African American, 18% Caucasian and the remainder being comprised of other ethnic background
---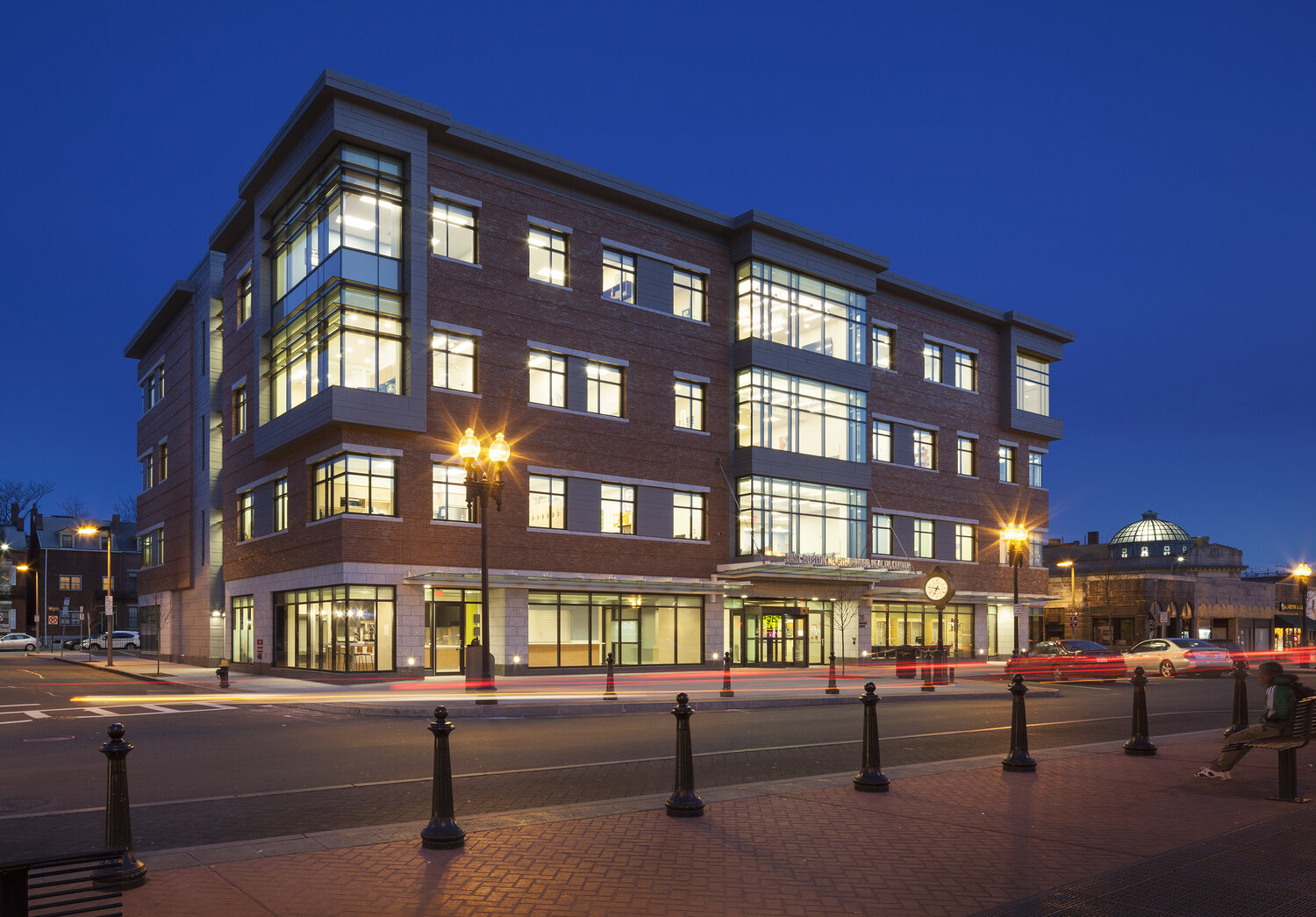 East Boston Neighborhood Health Center
Background
In the late 1960s, an East Boston community group decided to address a critical need for health care. In an area geographically isolated from greater Boston — accessible only by tunnel or bridge — local residents were spending up to two hours traveling via public transportation to receive treatment. Neighbors were living with untreated conditions, pregnant women weren't getting prenatal care early enough, and important health screenings were unavailable. From needing an ambulance to addressing pollution from Logan airport, it was time for the community to make a significant and proactive change. The community group, and our first board of directors, felt responsible for the district at large; a diverse population with a strong sense of neighborhood and sharing. These founding board members were clear about the type of care the health center would provide to its largely immigrant and economically struggling population
It is from these grass roots that the East Boston Neighborhood Health Center (EBNHC) came into existence. EBNHC opened its doors in 1970, and has been a vital provider of health care services even since. The health center is open 24 hours a day, 7 days a week and includes a large ambulatory care center, Urgent Care during off hours, a pharmacy, a community centered medical research program, and provides several community outreach services such as Elder Service Plan, Project SHINE (a multi-disciplinary HIV management program) and the Education and Training Institute. EBNHC is a non-profit, community owned health care facility
Highlights
EBNHC is one of the largest and most comprehensive health centers in the nation. The health center provides over 350,000 visits to more than 50,000 individuals
Delivers 1,000 babies annually and its Pediatrics Department cares for almost every child living in East Boston.
There are well established Spanish-speaking South and Central American communities and Southeast Asian immigrants who rely on the center for their health care. To better serve the patient population, EBNHC offers interpreter services, patient transportation, and community outreach
Developed innovative programs to help address the health and well-being of community members with specific needs, including HIV/AIDS, chronic diseases, children with multiple disabilities, and childhood obesity
In 2013, we were recognized by the National Committee for Quality Assurance as a Level 3 Patient-Centered Medical Homeand we are an FTCA-deemed facility
---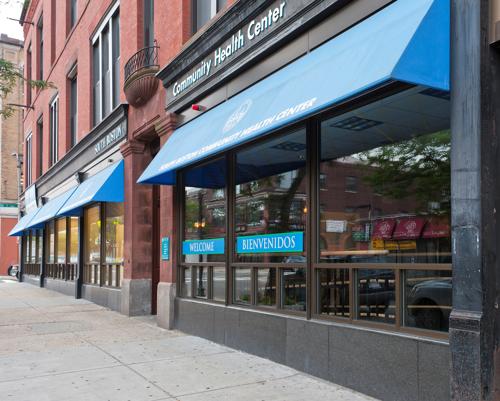 South Boston Community Health Center
Background
The South Boston Community Health Center is a full service health care facility that has been serving the South Boston Community since 1972. The health center has 70,000 visits annually. The Adult Medicine Department provides comprehensive primary care to adults 18 and older. This includes routine physicals; same day visits for urgent problems, preoperative physicals, and routine follow-up of chronic medical conditions such as diabetes, high blood pressure, asthma, and chronic heart and lung diseases
Although it has been traditionally strong Irish and Polish neighborhood, the face of the neighborhood has changed with a growing number of Latino, African-American and Bosnian immigrants
Highlights
South Boston Community Health Center is recognized as a NCQA Level III Patient Centered Medical Home.   We are also covered by FTCA and are regularly surveyed by the Joint Commission
Our services include Adult Medicine, Pediatrics and Family Medicine as well as Dental, Optometry and a brand new Pharmacy. We also offer many specialty services including Dermatology, Podiatry, Pulmonology, and Cardiology. We currently deliver these services from a beautiful two-building facility in the heart of the neighborhood. You will find our hours as convenient as our location on West Broadway