Wellness
Residency is an extremely busy time and sometimes it can feel like a challenge keeping our work-life balance in check. Enter the BMC Wellness Committee!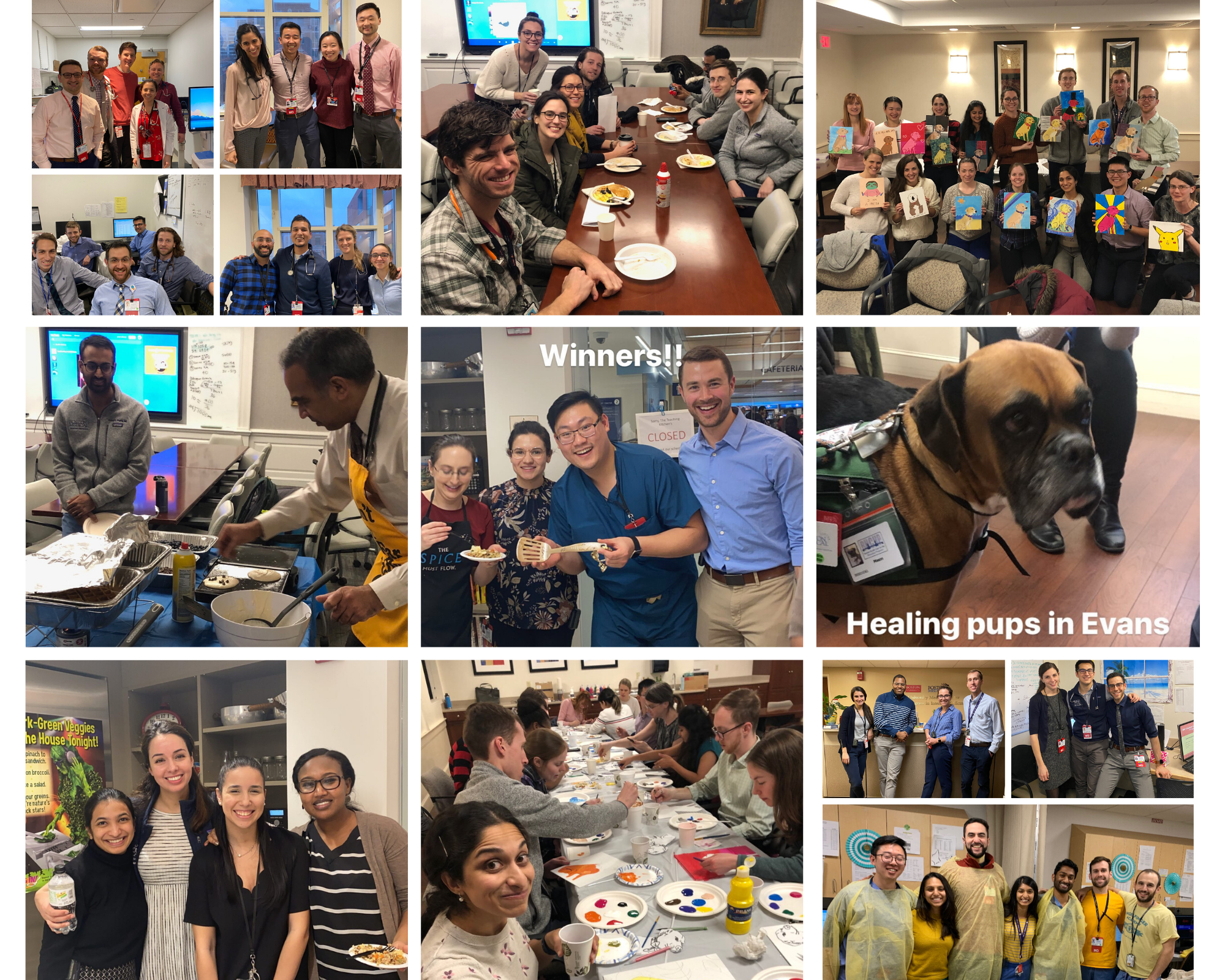 Wellness and well-being are among the highest priorities for our residency program. Currently spearheaded by PGY-3 residents Dr. Lauren Kearey and Dr. Iniya Rajendran, the #BMCIMRES Wellness Committee hopes to inspire a culture of wellness throughout your 3 years of residency by supporting resident-led wellness initiatives including:
Distributing a monthly Wellness Newsletter announcing upcoming local events and naming a monthly "Wellness Champion"
Planning Winter Fun Fest – our annual wellness month with events such as Chairman and PD Pancake Breakfast, Iron Chef Challenge, Paint Night and more!
Organizing visits from the BMC Healing Pups
Creating art exhibits and musical showcases at the annual Holiday Party
Organizing volunteers for local shelters
Hosting Bar Night every Thursday
Organizing Run BMC and Hike BMC – regular running and hiking outings
In addition to resident led wellness initiatives, we dedicate a month of the Academic Half-Day curriculum to promoting wellness, resiliency and mindfulness and incorporate wellness exercises into many of our educational conferences.
Vice Chair of Education Dr. Gopal Yadavalli is also a professional advocate of physician wellness. He has given many talks at local and national conferences on the importance of well-being, particularly for physicians and guides individuals in creating a personalized wellness plan to fit into their personal and professional life.