BMC Ranked #4 Top US Teaching Hospital
BMC ranked #4 on the list of 50 top teaching hospitals in the US released by Washington Monthly Magazine, in partnership with nonpartisan healthcare think tank the Lown Institute. 
The ranking is based on performance in three categories: patient outcomes, civic leadership and value of care. Patient outcomes involves three components: clinical outcomes, patient safety and patient satisfaction. Civic leadership comprises community benefit, inclusivity and pay equity. Value of care is based on one measure component: rates of overuse.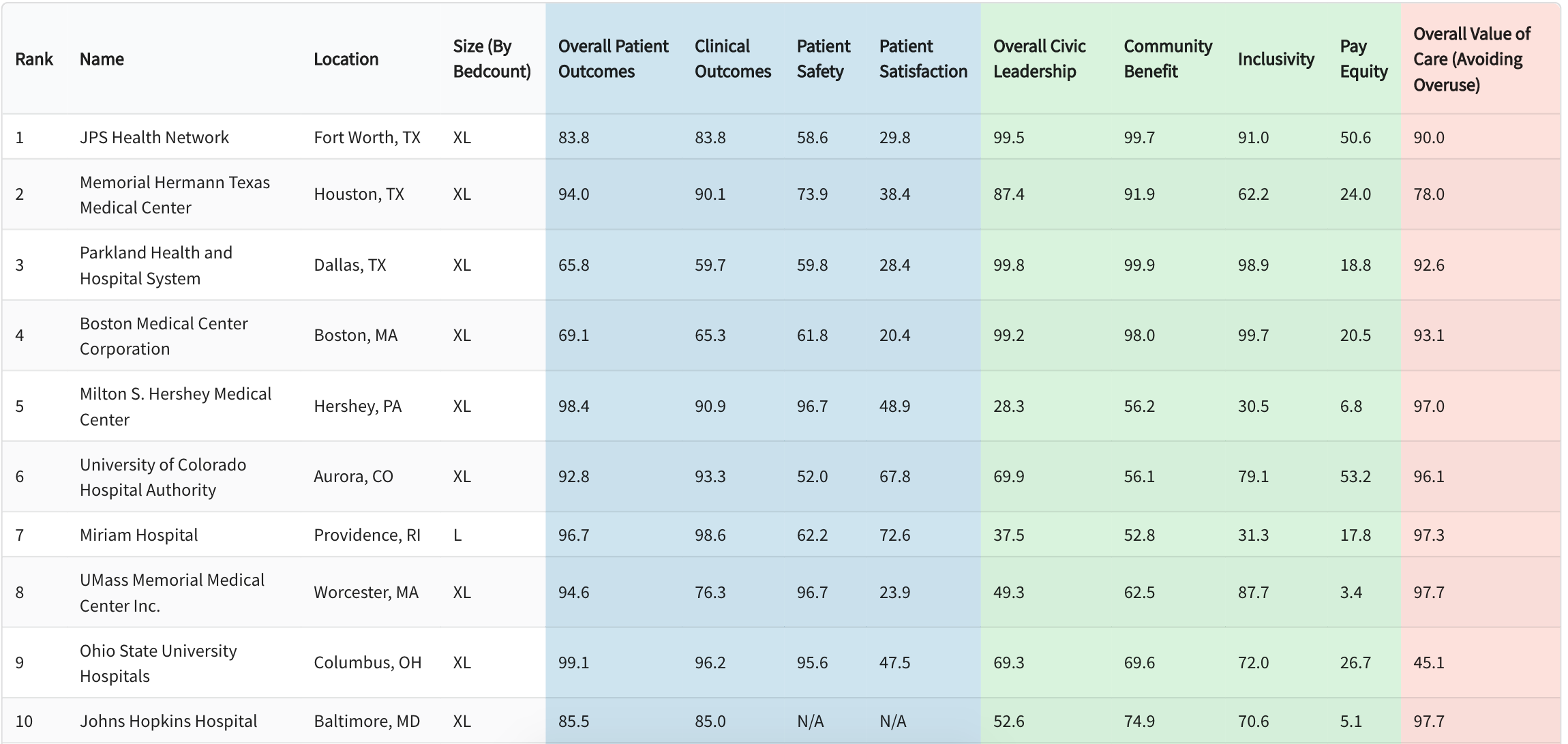 More information about the methodology is available here.