Information Technology
​For the following times, the BUMC network will be down for a short amount of time while important upgrades are done:
Crosstown and 815 Albany(MSR building) 1/15 4-5AM
650 Albany and 700 Albany( X building and W building) 1/16 2-4AM
72 East Concord Floors 1-10( L building) 1/19 12-230AM
80 East Concord and 715 Albany ( A building and Talbot Building) 1/21 4-5AM
71 East Concord, 750 Harrison Ave, and 72 East Concord floors 11-14( K building, Robinson Building, and L building) 1/22 3-5AM
75 East Newton( Evans) and 670 Albany 1/23 4-530AM
Any questions about Downtime please contact the BUMC IT Service Desk
At 617 358 1111
Or BUMCHELP@BU.EDU

Windows 7 support ends in February 2020. Please upgrade your computer before this date!​
You can start the Windows 7 upgrade yourself at your convenience by going to:​
http://bumc.bu.edu/it/kacedownloads​
and follow the steps for Windows 7 to 10 Upgrade​. If you require assistance you can put in a ticket at bumchelp@bu.edu or call us at 617-358-1111 option 3.​
Mac users: Please defer upgrading to Mac OS Catalina as many essential BUMC software packages are still incompatible with the new OS. This includes but is not limited to: Cisco AnyConnect VPN, Bomgar Remote Assistance, Endnote X8 and below, and any 32 bit application.
We securely recycle electronic waste. Bring any hard drives, computers, laptops, or peripherals , contact BUMC IT for a pick up or bring to 801 Mass Ave Suite 485 or L-1109
Boston University Medical Campus Information Technology (BUMC IT) aspires to provide the highest quality of service to facilitate, support, and advance the missions of the BUMC community through the application of information technology. The Service Desk is the single point of contact for questions and inquiries.
Please note: Links that are followed by an asterisk (*) direct you to a page outside of BUMC IT's website and will open in a new tab or window.
General Information
Getting Help
Select a request category from the menu below to submit an IT request online. If you have additional questions, contact BUMC IT or visit the IT Service Desk.

View BUMC IT's Computer Recommendations to see a list of specially-priced computers for the Medical Campus. Once you have selected a recommended system, visit BU's Sourcing site for information on how to purchase the computer. BUMC IT suggests having your new computer all software delivered to our Service Desk, 801 Massachusetts Ave. Ste 485, Boston, MA 02118. Submit a request online to get your new computer set up.
iOS Quick Config

Users can quickly configure iOS devices (iPhone, iPod Touch, iPad) for BU e-mail (Exchange or Gmail), VPN (BUMC and/or Charles River Campus) and WiFi from their device in seconds! Simply open this link on your iOS device and download the appropriate configuration file to your device. Additional mobile device support information can be found here.
Virus Protection & Security
BUMC IT offers site licensed software, information, and support for securing your computer and protecting it from viruses and spyware. Learn more about computer infections and browse additional support pages to learn how to protect your machine.
BUMC Scheduled System and Network Maintenance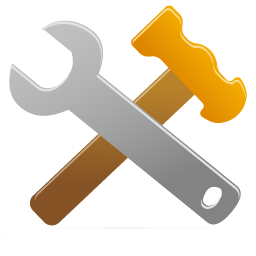 BUMC Information Technology performs maintenance procedures on the network and core computer servers within established change windows. The Scheduled System and Maintenance schedule is updated regularly.
Join the Conversation
Stay up-to-date on the latest BUMC IT news! Follow BUMC IT on Facebook, Twitter, and Google+ for news and useful tech tips.