Primary Care Training Program
Welcome to the Primary Care Training Program at Boston Medical Center! Our program has a mission to train future physician leaders in Primary Care who are deeply committed to the care of the urban underserved. We accomplish this in a collaborative, collegial learning environment with an emphasis on clinical excellence, evidence-based practice and a heightened understanding of the psychosocial factors that affect the health of our patients. We seek to inspire our individual trainees to meet their greatest potential and to nurture them forward in their own unique career paths.
How We are Different:
We are proud of our tradition of training residents to be excellent clinicians. At the heart of our program is our wonderful patient population. Our residents take pride in being the primary provider for their patients, who hail from all around the world and from Boston's neighborhoods. Our patients represent a diversity of socioeconomic backgrounds, cultures, and languages. The global nature of our patient population enables our residents to gain a particularly wide array of clinical experiences that prepare them for independent practice anywhere. In addition, our faculty provide strong mentorship and share a wealth of expertise in areas pertinent to our patients including refugee health, addiction medicine, geriatrics and healthcare for the homeless.
Outpatient Clinical Setting:
Our residents practice primary care in a variety of clinical settings throughout Boston: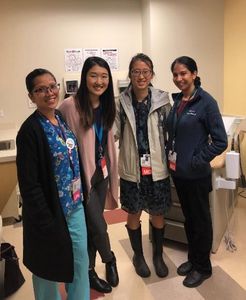 • The Shapiro Primary Care Center, a recognized Patient Centered Medical Home, is our largest primary care practice setting. Residents practice alongside faculty in interdisciplinary teams and are an integral part of our ongoing practice transformation. Embedded in our clinic are many resources for patients including integrated behavioral health, clinical pharmacists, social workers, nutrition, diabetic group visits, office-based opioid treatment, clinical nursing support and complex care coordination, population health specialist, point-of-care HIV testing, and access to our world class interpreter services department.
• Many residents choose to practice primary care in one of 5 affiliated, federally qualified Community Health Centers (CHC's), all of which are Patient Centered Medical Homes. Our relationship with these highly functioning CHC's dates back to the beginning of the health center movement in Boston and is one of the strengths of our training program. Each health center serves a group of patients often with a common linguistic and/or cultural identity. Experienced primary care preceptors oversee our residents' practice and residents often become involved in the particular outreach efforts of their health center.
Our residents currently have continuity panels at the following Community Health Centers:
Dorchester House Multiservice Center, South Boston Community Health Center, South End Community Health Center, Codman Square Community Health Center,  and East Boston Neighborhood Health Center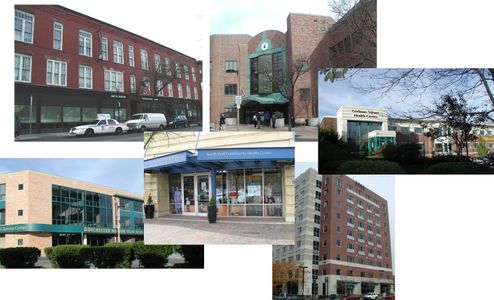 In all of the above settings, residents rotate through their clinic every fourth week for four sessions. Across the three years, residents precept with the same group of attendings allowing for longitudinal mentorship.
Our primary care residents also elect a second continuity clinic in the second and third years. Recent choices include Refugee Health, Women's Health, Geriatrics, Prison Health, Addiction Medicine, Weight Loss Clinic, Community Health, Student Health and Private Practice.
How We Spend Our Time: Primary Care Seminar Blocks
The backbone of our program are the month-long Primary Care Seminar Blocks which provide an integrated clinical and didactic primary care experience three times a year (twice for interns).  Including the primary care blocks, primary care residents will spend 40% of their residency time in ambulatory training.
Each block consists of the following: 1 ambulatory week, 1 full elective week, 2 weeks of didactics and outpatient clinical experiences.  Below are sample schedules for PGY-1 and PGY-2/3's.
A Week at a Glance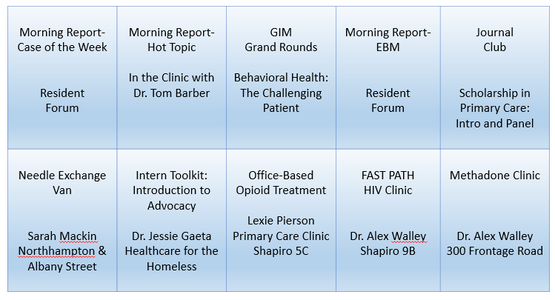 Our primary care block curriculum aligns clinical and didactic experiences to prepare residents to care for medically underserved populations. In addition, we also offer focus areas and elective opportunities.
Primary Care Gatherings
Off-campus gatherings throughout the year blend the social and the professional and provide plentiful opportunities for primary care residents to engage together and with our wonderful faculty. Learn more about our off-campus gatherings.
After Graduation Plans:
The vast majority of our graduates go on to practice primary care in a variety of settings: academic, community health, private practice. Examples of recent post-graduate plans: Chief Residency, Clinician Educator, Geriatrics fellow, Addiction Medicine fellow, Women's Health fellow, GIM fellow, private practice, Indian Health Service.
Profiles of current residents and graduates