Intern Match 2020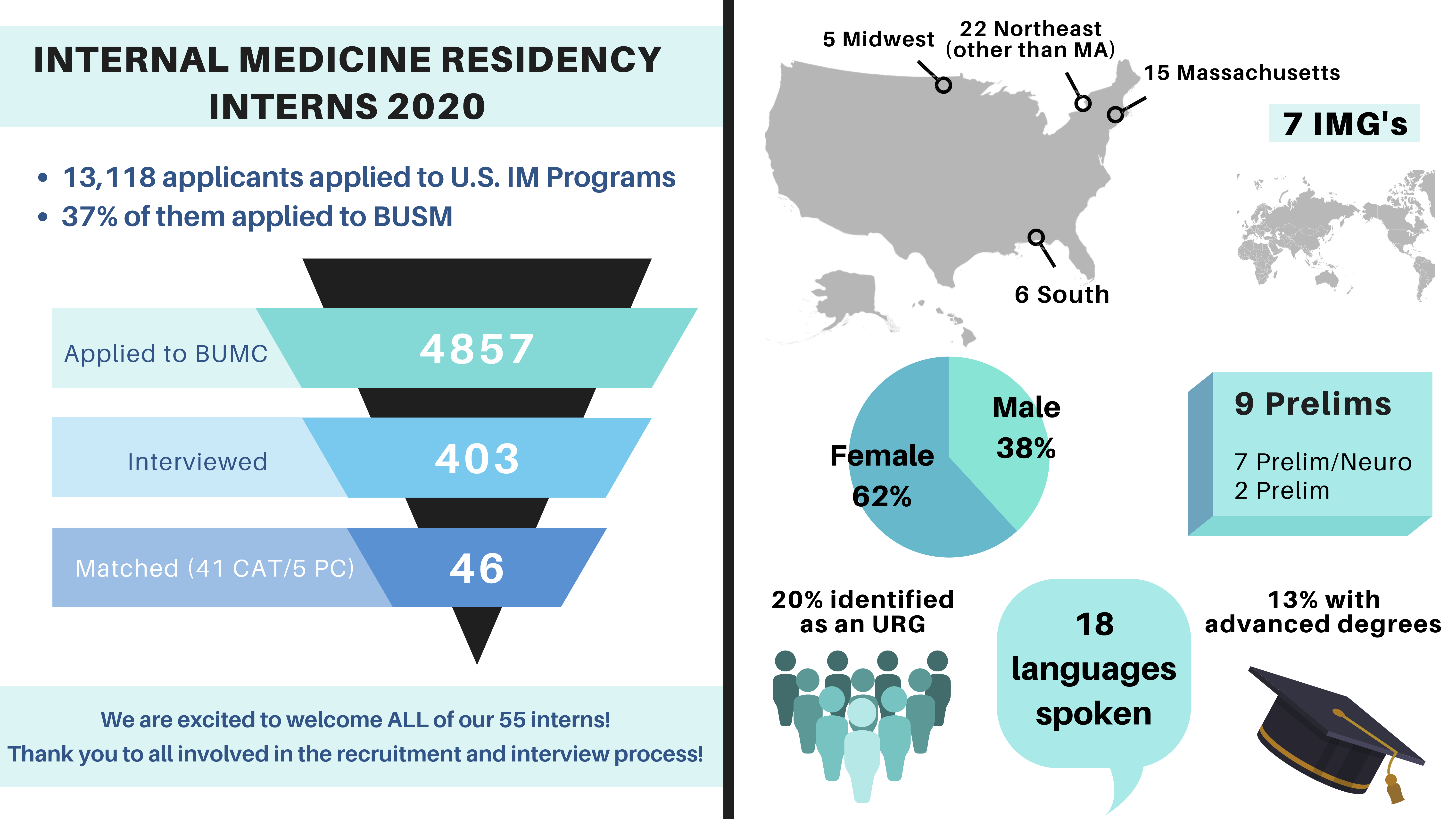 Despite the current clinical and educational challenges posed by COVID-19, medical students and faculty alike recently celebrated the results of the 2020 NRMP Match.
With an impressive 37% of all internal medicine applicants applying to BMC, 46 categorical and 9 preliminary interns were matched into the 2020 intern class. As a medical center committed to diversity, inclusion and equity, we are proud to welcome interns that are diverse in a number of different measures.
This exceptional group of interns matched to our institution is a reflection of the dedicated group of faculty interviewers that devoted their time to meeting with all 403 candidates. Thank you for demonstrating the mission of Department of Medicine, the School of Medicine and the hospital and your tireless commitment to our trainees. We look forward to meeting the new intern class in June!