TTPAS Faculty Leadership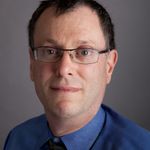 Co-director Dr. Farrer is a genetic epidemiologist who was trained in both basic and population/quantitative sciences at the Department of Medical and Molecular Genetics at Indiana University and at Yale University in the Departments of Epidemiology and Human Genetics.  He is Chief of the Biomedical Genetics division and Director of the Molecular Genetics Core Facility at BU, and has mentored several students who successfully completed transdisciplinary Ph.D. dissertation projects
Co-director Dr. Heeren has built a career as a biostatistician working on transdisciplinary research teams and has co-mentored dissertation research for doctoral students in Epidemiology, Environmental Health, Health Services Management, and Psychology as well as Biostatistics.  Drs. Farrer and Heeren will work closely with the trainees and the Directors of their home programs to ensure that all requirements are met.
Dr. David Rosenbloom, Chair – Ad Interim, Health Policy & Management Professor, Health Policy & Management has conducted and published research in both political science and substance abuse including a book on the development of the professional campaign management industry*, four national surveys on community anti-drug organizations and strategies, and numerous articles on substance abuse policy. He is the Director of Join Together,  which helps communities fight substance abuse and gun violence.
For a complete list of participating faculty see the Faculty and Research  Areas webpage.