Curriculum
Our faculty have deep and varied experience and provide didactic and hands-on instruction to ensure our residents leave the program as highly skilled podiatric surgeons.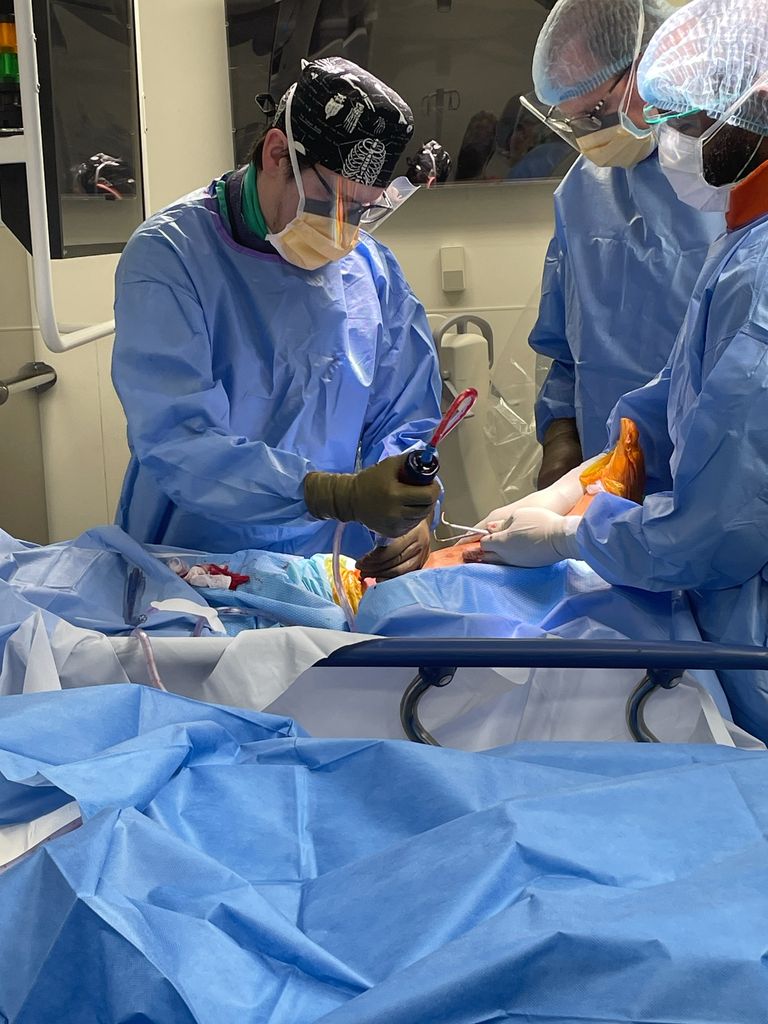 Year 1
The first year consists of rotations similar to a surgical internship to provide the new resident with the knowledge and skills to care for outpatient surgical and hospitalized patients. In addition to time spent developing podiatric surgery skills, rotations include:
Family Medicine
Endocrinology
Emergency Medicine
Radiology
General Surgery/TACS
Vascular Surgery
All rotations are at Boston Medical Center.
Year 2
The second year focuses on podiatry as a whole, with an introduction to research. The second-year resident takes part in surgical procedures, whether elective, emergent, or in clinic. The resident will have his/her own clinic session under an attending surgeon's supervision. Residents have rotations that will further enhance their medical and surgical knowledge. These include:
Anesthesiology
Behavioral Health
Orthopedic Surgery
Infectious Disease
Year 3
The third-year resident will be in surgery and clinic full time, including his/her own clinic. The resident will also have rotations in Plastic Surgery, Pathology, and Rheumatology. There are many opportunities for residents to conduct research and publish during the third year.
Academic Requirements/Didactics
Board Review – Weekly
Case Review – Weekly
Radiology Rounds – Weekly
Educational Lecture – Weekly
Journal Club – Once a month
Radiology Conference – Once a month
Vascular/Podiatry Conference – Every 2 to 3 months
Cadaver/Sawbones Labs – Every 2 to 3 months